I'm writing for tomorrow, and this may be the only day this week I can do a complete Open Thread.  Tomorrow is a major shopping day.  My friend, with whom I do volunteer work, will be chauffeuring me to several places, and I'm sure I shall return home exhausted.
Update from today: Guitar man woke up.

Jig Zone Puzzle:
Today's took me 3:48 (average 5:28).  To do it, click here.  How did you do?
Fantasy Football Report:
Here's the latest from our fantasy football league, Lefty Blog Friends.
Scores: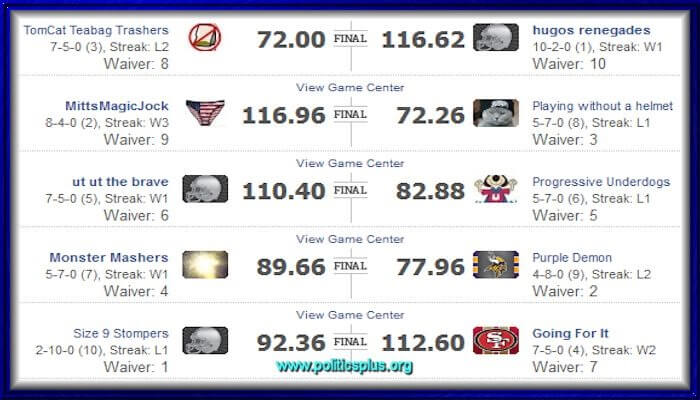 At least, I would not have been dead last had I not slept through my 9:30 AM injury check, and put Adrian Peterson back in the lineup.

Standings: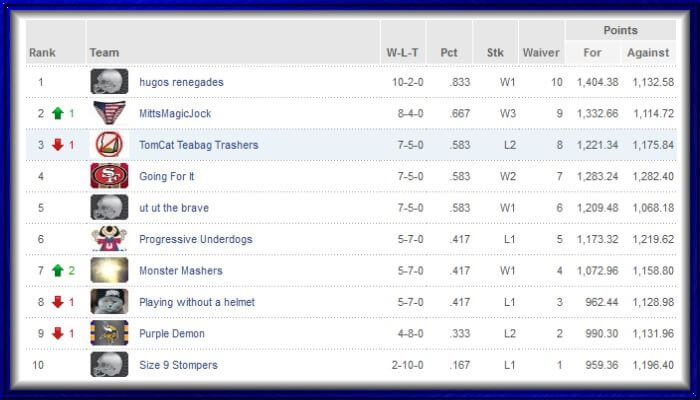 Just two more games before the playoffs start.
Short Takes:
From The New Yorker: The Supreme Leader of Iran, Ayatollah Ali Khamenei, told reporters today his nation agreed to a deal on its nuclear program in the hopes that it would distract attention from the trouble-plagued rollout of Obamacare.
"It's true, we've resisted any deal on nukes for over three decades," the Ayatollah said. "But when we saw how much trouble Obama was having with his Web site, we realized it would be uncaring of us not to try to help him out."
The Ayatollah said he was not "overly optimistic" that signing a nuclear treaty with the West would be sufficient to distract attention from the President's Obamacare woes, but, he added, "You never know. Every little bit helps."…
Oh Andy!! Republicans will be quoting this as fact!
From MSNBC: More Virginia Election Theft?
Visit NBCNews.com for breaking news, world news, and news about the economy
I think there may well be valid reason to determine that the election was improperly conducted, because of all the Democrats deprived of their right to vote. For Republican state legislators to deprive all Virginians of their votes and simply appoint the Republican fits perfectly within InsaniTEA! Beware!
From Crooks and Liars: In the wake of an agreement finally being made to address Iran's nuclear program, to no one's surprise, it's got every neocon war monger out there wailing like banshees and one of the loudest was of course our former embarrassment of a U.N. ambassador, John Bolton: Experts Praise Effective Iran Sanctions While Fox's Bolton Calls For Strikes:
I can think of few things more anti-American than a former US official telling a foreign nation to undermine US foreign policy by committing an act of war against another nation.
Cartoon: