I'm writing for tomorrow, day 96, and this is the only article.  Last night was election night for the group of prisoners I help.  I was pleased with their choices.  I could not help thinking that I wish Republican candidates had 10% of the integrity of those convicts.  After that I worked one on one with a few new guys.  I was happy that one in particular responded to questions by realizing how he could have intervened with better choices that would have prevented the entire situation, in which he felt he had no choice except to act.  One of the most valuable lessons learned is that today's seemingly unimportant decisions constrain tomorrow's available choices.  Today, I'm quite pooped.
Jig Zone Puzzle:
Today's took me 2:49 (average 5:15).  To do it, click here.  How did you do?
Short Takes:
From Upworthy: If — like me — you're a sucker for the very small human stories behind huge historical events, you'll want to hear this from Lt. Dan Choi, who chained himself to the White House fence in 2010 and helped bring down "Don't Ask, Don't Tell" less than a year later. Make sure you check out 2:18 for his amazing love story, 6:30 for what happened when he came out to his parents, and 10:40 for the heartwarming, totally unexpected email he received from an Iraqi doctor. But really, you'll want to watch the whole thing.
One need not be gay to be inspired by the honor, courage and commitment displayed by Dan Choi.
From The New Yorker: In his boldest move yet to address the immigration crisis, on Thursday Texas Governor Rick Perry dispatched the Dallas Cowboys to the United States' border with Mexico.
In a photo opportunity with the Cowboys and several of the team's cheerleaders, Perry explained the rationale behind his latest decision. "Those who would cross our borders illegally will have to contend with the power and fury of America's Team," he said.
As Andy goes on to explain, the Cowboys' defense doesn't stop anything, but there may be another way. If he has the cheerleaders invade Mexico, the men will want to stay there.
From Daily Kos: It is good to know that some in government are indeed still worried about privacy… too bad its not ours. And as people think it is a wise idea to send armed troops to 'protect' the Texas border we should probably be concerned that something like this happens on the U.S. Canada Border:
A central Iowa Boy Scout troop just returned from a three-week trip they will likely never forget.
Boy Scout Troop 111 Leader Jim Fox spelled out what happened to him and the Mid-Iowa Boy Scout Troop 111 as four van-loads of Scouts and adult volunteers tried to drive from Canada into Alaska.

Fox said one of the Scouts took a picture of a border official, which spurred agents to detain everyone in that van and search them and their belongings.

"The agent immediately confiscated his camera, informed him he would be arrested, fined possibly $10,000 and 10 years in prison," Fox said.
Dang!! I thought Bloody Barbie had resigned! Click through to see how these Republicans threatened children with guns.
Cartoon: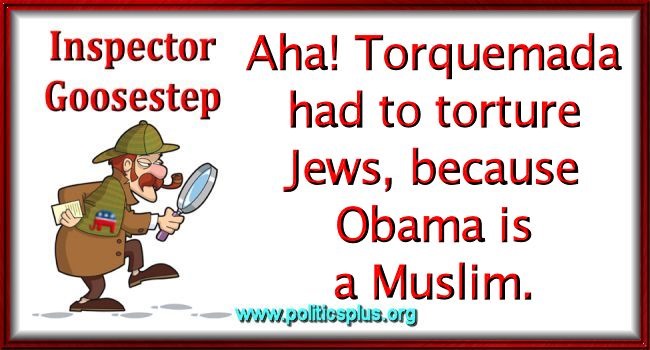 Joanne asked for this.