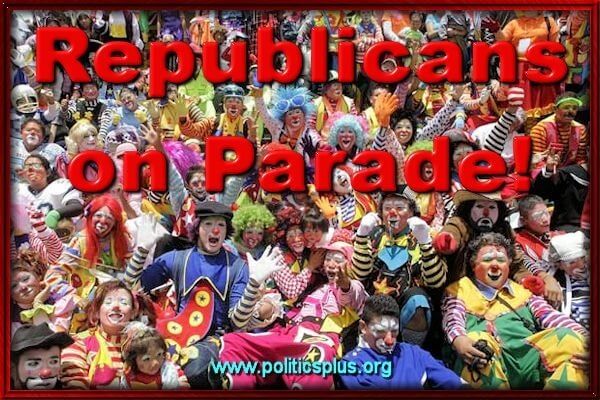 Here is the seventy-seventh article in our Republicans on Parade series, featuring individuals who personify what the Republican Party has become. Today's honoree is Judge Scott Johansen , a Juvenile Court judge from Utah's Seventh District. He is so honored for the Republican Family Values he is using to destroy a family.

April Hoagland and Beckie Peirce have been fostering a Utah infant for three months. With the approval of the infant's biological mother and a recommendation of the foster care caseworker, they were seeking to permanently adopt the child. Instead, a Utah judge ordered the baby removed from their home and placed in a home with heterosexual parents:

The women, who are legally married and were approved as foster parents in Utah earlier this year after passing home inspections, background checks and interviews from DCFS, said the judge told them there was a lot of research that indicated children who are raised in same-sex parent homes do not do as well as children who are raised by heterosexual parents.

"It hurts me really badly because I haven't done anything wrong," said April.

Worse yet, when Judge Scott Johansen was asked in court to share the studies he was referencing, he refused:

Attorney Mandie Torgerson, who represents the baby's biological mother, said Johansen did not cite the research he referenced in court saying only that there are "a myriad" of studies that support his order.
Inserted from <Daily Kos>
This interview with the mothers is not the same video clip as the one in the article, because it could not be embedded.
My heart goes out to April and Beckie. For that fascist judge to destroy a family in a manner both contrary to the law and based solely on his hatred for LGBT people, demonstrates two things about him. He is an evil man. He is a Republican.