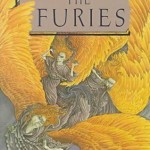 Experts in autocracies have pointed out that it is, unfortunately, easy to slip into normalizing the tyrant, hence it is important to hang on to outrage.  These incidents which seem to call for the efforts of the Greek Furies (Erinyes) to come and deal with them will, I hope, help with that.  Even though there are many more which I can't include.  As a reminder, though no one really knows how many there were supposed to be, the three names we have are Alecto, Megaera, and Tisiphone. These roughly translate as "unceasing," "grudging," and "vengeful destruction."
I considered making this a Special "Are You Expletive Kidding Me?" Edition, but decided it might trivialize one of the stories, which I didn't want to do.  But really, what else can one make of this?
A nine-year-old student at Ocean View Elementary School in Norfolk, VA, was getting bullied, and her mother called AND emailed the school administration multiple times with no response.  In fact, she has still had no response, and she started trying in September.
In order to provide evidence, she put a recorder into her daughter's backpack.  She hoped to prove, both that the child was being bullied, and that nothing was being done by the staff to put a stop to it.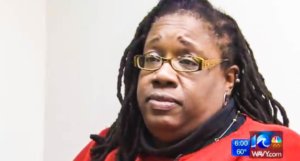 What happened was that the recorder was discovered by the school, the child was moved to a different classroom, and a month later the Mom was charged by the Norfolk Police with a felony and a misdemeanor.
Sims was charged with felony use of device to intercept oral communication and misdemeanor contributing to the delinquency of a minor.  The felony charge could carry five years in prison.
Yes, the mom has an attorney (and is she pissed!)  She believes the charges are a stretch and will not hold up in court.  But she also believes
"We are at the very early stages of this, but even at the early stages I think the community needs to know that this is happening, because any parent out there that is sending their child to school now could be at risk for something that happened to Sarah," [attorney Kristin] Paulding said.
I wouldn't be surprised if she also believes there are a lot of parents in the community who will NOT be happy about this turn of events.  I know I wouldn't.
They are, incidentally, claiming that "electronic devices are not allowed in the classroom."  This is a fourth grade classroom.  I'd also be upset as a parent if my fourth grade child did not have access to a computer in the classroom.
Megaera, Sarah Sims's preliminary hearing is set for January 18th.  She seems to have a good lawyer, but you might want to be there anyway.
Then, in Buffalo Township, PA, an elderly couple were forced to file a lawsuit against both the township police and their insurance company when "trained drug inspectors" decided that their hibiscus plants were actually marijuana.  To make it even more surreal, the hibiscus WERE IN BLOOM AT THE TIME.  (I'm not a "trained drug inspector," whatever that is but I do know a hibiscus flower when I see one (and I give the Cramers points for being able to get them to thrive in Buffalo Township, which is north of Pittsburgh.)
Edward Cramer, 69, and his wife, Audrey Cramer, 66, were quietly enjoying their golden years this fall when they called their insurance company about a neighbt was the poor's tree that had fallen on their property. That's when things started going wacky.

The insurance company, Nationwide Mutual Insurance, sent its local agent, Jonathan Yeamans, to the Cramers' place, but Yeamans apparently had more than insurance claims on his mind. According to the lawsuit, Yeamans surreptitiously took photos of flowering hibiscus plants in the backyard, then sent them to local police as evidence of an illegal marijuana grow.
So the police got a warrant, came to the house, pounded on the door, arrested Mrs. Cramer in her underwear and barefoot, handcuffed her, made her walk to the patrol car over gravel, kept her in it for four and a half hours – and then Edward got home to be met by police with guns pointed at him, arrested and thrown into the patrol car with Audrey.
After an hours-long search, finding, of course, no marijuana, they seized the hibiscus plants, labelling them "tall, green, leafy suspected marijuana plants."
Oh, and just as the frosting on the cake (it would certainly frost me), the Cramers got a letter from Nationwide that if they didn't get rid of the pot, their policy would be cancelled.  (I'd bet my butt that they could find a better insurance company by standing in a business park and throwing a rock, but having to look is annoying.)
Alecto, the Cramers are too old for this noise.  Please help in any way you can.
Living in the Washington DC metro area, Beverly Smith is – was – the mother of Alonzo Smith, who, two years ago, aged 27, was killed by special police at the Marbury Plaza Apartment Complex in Washington, D.C.
"Special police?  What the – er, what does that mean?"  Well, that was the part that tempted me to think, "Are they kidding me?"  Special police are people who are employed by a private firm – in this case, Blackout Investigations and Security Services – and contracted to businesses like apartment complexes to keep order.  They can't actually make arrests, but they can detain people for the real police to arrest, and they are armed.  Perhaps the best description of their status is as a privately owned, for profit police force.  Sort of like Blackwater is a privately owned, for profit army.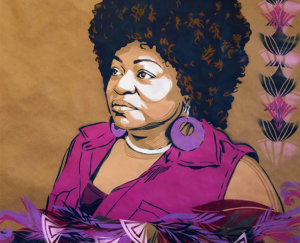 In this particular story, the fact that they are armed is not an issue, unless they scared Alonzo half to death with them.  Alonzo appears to have died from injuries inflicted by a special police kneeling on his back while putting him in a chokehold.  His neck appears to have been broken at about C-2 (and there was blood there).  CPR incorrectly performed did not help.  The Washington, D.C medical examiner ruled it a homicide.
A grand jury was convened in December 2015.  In June of this year the attorney general returned a non-indictment.  It is in the front of Beverly's mind because this month was the second anniversary of his death.
Like Philando Castile, Alonzo worked in a school (he was a teacher's aide at Accotink Academy in Springfield, VA), and, like Philando, he was loved and looked up to by students, a number of whom he had assisted to find direction.  Besides Beverly, he was survived by two sisters and three children of his own.
Many of Alonzo's students spoke at his funeral. They shared that, to them, Alonzo was more than just a teacher; that he was one of them. He understood what they were going through.

"My son had touched all of these children's lives," Beverly says. "Even on a mural, [and] on some of the letters, the kids would say, 'Mr. Smith, we wanna be good for you. We miss you. We love you, Mr. Smith.'"
Tisiphone, I don't know that you can achieve much justice here.  But maybe you can help strengthen Beverly in her community service work
The Furies and I will be back.
Cross posted Monday to Care2 HERE.