Yesterday was a bad day for resting.  When  I went down to bask in the sunshine, I realized that all my spots were occupied.  The city rents put the sidewalk in front of my building for about $30 a head to watch the Rose Festival Starlight Parade.  The noise below my window magnified as the day progressed, and it did not abate until after 1 AM, when the street sweepers went through.  I've taken some shortcuts today, because I'm so tired.  The following video is four years old, but it will give you an idea od what it's like from a sidewalk renter's perspective.
Jig Zone Puzzle:
Today's took me 3:47 (average 5:41).  To do it, click here.  How did you do?
Short Takes: (All Daily Kos Classics)
From Daily Kos: Pat Robertson advises 80 year old tither to get her butt to work
Barf Bag Alert!!
September, 2014. He personifies Republican Supply-side pseudo-Christian greed.
From Daily Kos:
So there's this thing that measures how happy people are:
The Gallup-Healthways Well-Being Index, which interviewed more than 176,000 people from all 50 states last year, measures the physical and emotional health of Americans across the country.
So take a gander at the states with the most miserable people:
10. Louisiana
9. Oklahoma
8. Missouri
7. Tennessee
6. Arkansas
5. Ohio
4. Alabama
3. Mississippi
2. Kentucky
1. West Virginia
February, 2014. I'm not surprised. Are you? I see a direct correlation between degree of Republican rule and misery.
From Daily Kos: Which party is best for the economy? It's not even close
September 2012 Click through for a great collection of graphics. Here's just one: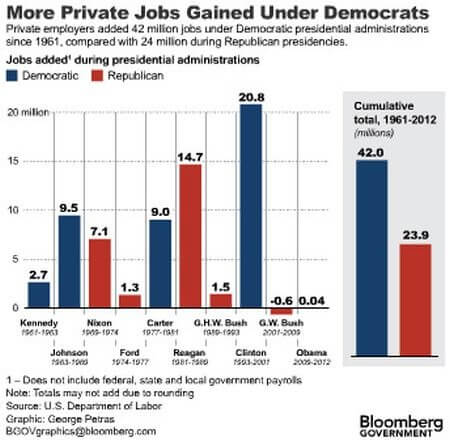 Cartoon: