You don't see me featuring clips of Chris Matthews very often, because I not really a fan of his.  Of the MSNBC crew, he 's more of a Hillary Democrat than the more progressive Schultz, Hayes, Maddow, and O'Donnell.  But every once in a while, he hits home, and this is one of those times.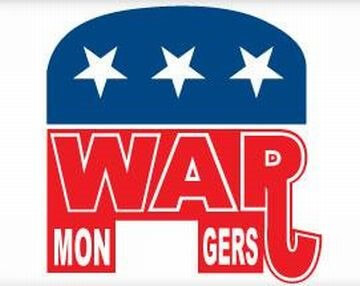 Chris Matthews took apart all of the nonsensical objections to Obama's negotiations with Iran with a few pointed questions to Michael Rubin from the American Enterprise Institute (aka Koch Industries Thinkers, Inc.)
We begin with the "appeasement" talking point, which is a crowd favorite on the right, despite the fact that it has absolutely no basis in fact. Nevertheless, conservatives have trotted out such knowledgeable beings as Ron Christie, Allen West, John Bolton, and Ted Cruz. Armed with their talking points and media training, each looks straight into the camera and tells their fearful audience this deal is as terrible as Chamberlain's agreement with Hitler.
Tweety isn't having it, and reminds that the very same argument was used to get us into the Vietnam war…
Inserted from <Crooks and Liars>
Simply put, if Republicans sabotage this deal, Russia, China and Europe will not back us in proposing a tougher deal that Iran will not accept. Rubin's better settlement is as big a lie as his claims about Iraq.