I'm feeling very tired, because I could not sleep last night.  I'm not sure why, but I suspect it was the excessive humidity.  I'm waiting for Store to Door to deliver groceries, and Wendy will be here this evening, because the TomCat is stinky beyond belief.  Tomorrow I have my preliminary eye examination, before my cataract surgery.  I will be fully dilated.  I will post a brief Personal Update before leaving.  I doubt that I will be able to reply on my return, as I will be almost blind for the evening.  Have a happy hump day, but never hump Trump.
Jig Zone Puzzle:
Today's took me 2:49 (average 4:25).  To do it, click here.  How did you do?
Short Takes:
From YouTube (GQ Channel): So, Does Trump Have Tapes of Comey? | The Resistance with Keith Olbermann
FBI/Comey tapes? Interesting! I believe Trump did make tapes, because his ego is as big as his hands (etc.) are small. RESIST!!
From Daily Kos: As Vice President Mike Pence inches closer to the presidency due to, you know, all that stuff his boss keeps doing, here is your periodic reminder, stolen from his Father's Day rant way back in the Bush era, that Mike Pence is also a complete nut.
"Despite her delicate features and voice, Disney expects us to believe that Mulan's ingenuity and courage were enough to carry her to military success on an equal basis with her cloddish cohorts. Obviously, this is Walt Disney's attempt to add childhood expectation to the cultural debate over the role of women in the military. I suspect that some mischievous liberal at Disney assumes that Mulan's story will cause a quiet change in the next generation's attitude about women in combat and they just might be right. […]

From the original "Tailhook" scandal involving scores of high ranking navy fighter pilots who molested subordinate women to the latest travesty at Aberdeen Proving Grounds, the hard truth of our experiment with gender integration is that it has been an almost complete disaster for the military and for many of the individual women involved."
This is in addition to his refusal to meet privately with professional women in the workplace lest he be overcome by their female wiles and, of course, a governance record in his own state that nobody in his party dares bring up these days.
This is a reminder that any attempt to remove Trump from office must include Pence. I have said from the beginning that pseudo-Pence is as bad as, or even worse than the Peach Pussy-grabber. RESIST!!
From Me:
I'm sad to announce that the evil Karen Handel defeated Jon Ossoff 52% to 48% in GA 6. Handel, a betrayer of women, ran mostly on hatred and patriarchy. Ossoff ran mostly on health care and jobs. I expect some in the regressive extreme of the left to claim the loss is evidence of the need to abandon the Democratic Party. It means no such thing. We almost took a district that has been in Republican hands since 1979, and was carefully gerrymandered to keep Newtered Newt in power for twenty years. In the end, a small majority who voted cared more for fostering hatred and keeping women barefoot and pregnant than they did jobs and health care. RESIST!!
Cartoon: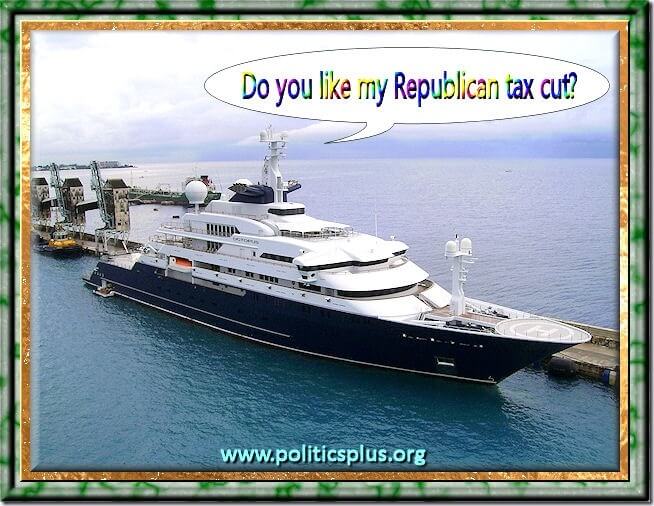 I originally published this cartoon six years ago today.  Isn't it sad that it's as valid now as it was then?