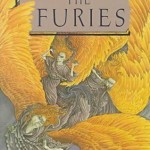 I have three items today which seems to call for the efforts of the Greek Furies (Erinyes) to come and deal with them. As a reminder, though no one really knows how many there were supposed to be, the three names we have are Alecto, Megaera, and Tisiphone. These roughly translate as "unceasing," "grudging," and "vengeful destruction."
We start in Baton Rouge, Louisiana, where Alton Sterling was shot and killed by police on July 5. "Wait a minute, Erynator," I can hear you thinking, "this is old news." Well, yes, it is, but there keep being new twists to it. There was the killing itself. There was the unconscionable way police dealt with peaceful protestors, which I wrote about last week – forcing them off of private property where they were invited guests, in order to arrest them for being in the streets. And now, there is the story of two men, one who made a video of the killing, and a second who saw a different video of the same killing, and publicized it.
The store in front of which Alton Sterling was shot and killed (for selling CD's?), the Triple S Food Mart, is owned by Ahmed Muflahi. Born in Yemen, he is now a resident of Baton Rouge. He knew Alton Sterling when he was alive, and considered him a good friend. So, for him, this story began when he had to watch his friend die. But that was just the beginning.
Naturally the Triple S had surveillance cameras with video, but in addition to that, Muflahi filmed the killing on his cell phone, creating a video which clearly shows that the officers involved in the incident were not truthy.
Muflahi has now filed a lawsuit, which may end up providing some compensation for him, but, even were such compensation to be adequate, will not, experience suggests, do anything to improve the behavior of police. According to the lawsuit:
Immediately after the killing of Mr. Sterling officers came inside Triple S Food Mart and without a warrant confiscated the entire store security system and took Plaintiff Muflahi into custody…. [police] then illegally placed Mr. Muflahi into custody, confiscated his cell phone and illegally locked him in the back of a police vehicle and detained him there for approximately four hours…. [After a warrant was finally issued, it] only authorized a search of the video surveillance at the scene for evidence and did not authorize a search of the building or the physical removal of the equipment both of which had already transpired when the warrant was issued." (emphasis mine)
But this apparently was not sufficient. Instead, they apparently felt it necessary to reach out all the way to Georgia, where Chris LeDay, originally from Baton Rouge but now an aerospace ground technician at Dobbins Air Reserve Base in Marietta, GA. That's his day job. He is also a music producer, a fact which has led to his having a lot of followers – thousands, in fact – on Facebook, Twitter, and Instagram. When he received the first video to be released, from contacts in his old home town, he saw an opportunity to get some justice for the sterling family, and he published the video on all three forums.
Twenty-four hour later, he was arrested as he arrived at his day job. He was just able to post on Facebook, "I just made it to my job on base and I'm being detained. They said I fit the description of someone and won't tell me anything else. If anything happens I did not resist! Please be aware!" Arrested by MPs, he was handcuffed, shackled, and jailed – he was originally told on assault charges, but later advised it was for unpaid parking tickets. Before being released the next day, he had to pay $1,231. As of July 15, he was still not allowed back on base, so he was (and may still be) losing wages.
The extended story from this killing seems like it will never end. Alecto – please go after the guilty, and then put on your Eumenides hat to justify the innocent heroes.
Now on to Oklahoma City, where a young man got to celebrate his fifth birthday by watching police kill his dog.
Even a local Fox TV channel could not stomach this.
The officer who shot the dog [whom the Wynnewood Police Department will not identify] had come to the Malone home to serve a warrant to a person who lived there 10 years ago. The warrant, he said, gave him the right to enter private property and take whatever action he deemed appropriate under the circumstances. The Malone family says they never saw any warrant.
Chief Moore said that the police department was aware that the Malone family had been in the house for a year and that the officer had been advised that the address was a rental property through which people had "moved in and out" over the years.
"I respect what the police do, but this was senseless, but he didn't show any remorse and didn't even act like he was sorry or anything," Vickie Malone said to Fox 25.
Eli Malone told reporters that he misses his dog. The 5-year-old said that he wishes someone from the Wynnewood Police would at least apologize for killing his friend.
The family have marked Opie's grave with a small wooden cross
Eli understands that Opie is gone forever. But Megaera – perhaps you could get them to stop being so grudging as to deny even an apology.
Finally, we come to Houston, TX, where the story is so horrendous I don't know how to speak about it, so I will simply quote Leslie Salzillo's (from the Daily Kos) first paragraph, and recommend you click through for more details and for analysis, both that provided by Leslie and that in the comments:
A Houston woman in her 20's who is called "Jenny" was raped and choked by a convicted serial rapist Keith Hendricks. While testifying against him in court, she had a breakdown, became incoherent, and ran out of the courtroom saying she'd never return. The prosecutor in the case had her arrested and put in jail for threatening not to show up to testify. Her mother and her attorney thought "Jenny," who suffers from bipolar disorder, was put into a psychiatric hospital, when if fact, she was only hospitalized for a few days then then transferred to the Harris County Jail and put into the general population. The jail staff received erroneous reports that said Jenny was the sexual abuser rather than the abused victim. While incarcerated she was beaten.
Tisiphone – there just was no need for this – it was pure vengeful destruction. Please school the DA. (If you feel that waiting until November would help her opponent win the election, please feel free to wait.)
The Furies and I will be back.
Cross-posted to Care2 at http://www.care2.com/news/member/101612212/4000478