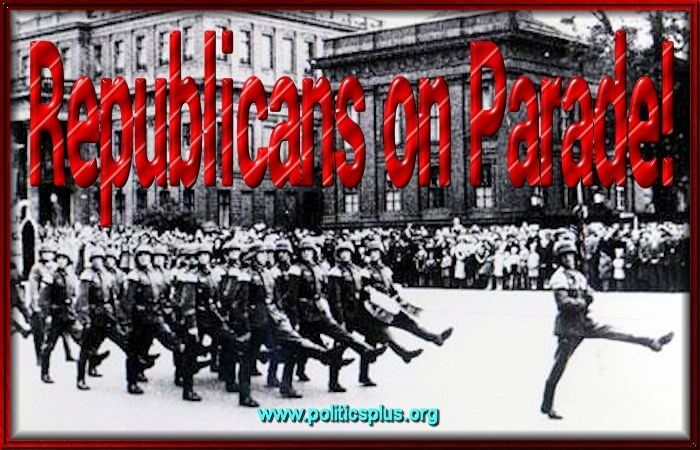 Here is the sixty-ninth article in our Republicans on Parade series, featuring individuals who personify what the Republican Party has become. Today's honoree is Gov. Paul LePage (R-ME). He is so honored for the Republican way in which he is making government smaller and less intrusive.
Maine is poised to ban food stamps recipients from buying certain types of food that Governor Paul LePage (R) and conservatives in the legislature deem to be "junk."

The legislation LePage supports claims that "the purchase of unhealthy products is antithetical to the purpose of the [food stamps] program." But the definition of "unhealthy" that the bill uses is quite broad, and would prohibit the purchase of a range of groceries that are not exempt from sales tax under Maine law. That means alcohol, soda, unprescribed [sic] dietary supplements, seltzer and bottled water, sweets, "and prepared food."

The law goes even further than the tax code to prohibit food stamps from being used for bulk purchases of groceries that could be considered "prepared food" if they were bought individually. According to state tax guidelines, that includes packaged deli meats, large jars of spaghetti sauce, and pickles, among other things.

Burdening the poorest with more rules is in vogue with Republicans these days. Kansas recently passed sweeping new restrictions on EBT card usage, and one Missouri legislator has proposed a far-reaching nutritional rule that would prohibit buying seafood and steak – even cheap staple proteins like canned tuna and low-grade beef – with food stamps…
Inserted from <Think Progress>
LePage personifies the Republican approach to small government.  For minorities, it's small enough to fot in your voting booth.  For women, it's small enough to fit in your vagina.  Now, for the poor, it's small enough to fit in your skillet.