I'm leaving shortly for my Physical Terrorist appointment, although I doubt whether Courtney and I will accomplish much.  I did sleep better last night, but an insulin delivery and a fire drill wrecked my afternoon nap.  I still have several days of sleep deficit.  In addition, George is still off kilter, and my Prosthetist appointment isn't until Monday.  My hands still hurt, and my vision is driving me nuts.  That said, others have it far worse than I.
Jig Zone Puzzle:
Today's took me 3:37 (average 5:18).  To do it, click here..  How did you do?
Short Takes:
From Daily Kos: …That's right. Trump will unify the races around statements like this:
"I think that the guy is lazy. And it's probably not his fault because laziness is a trait in blacks. It really is; I believe that. It's not anything they can control."
The "laziness" statement came after Donald Trump started having financial difficulties at his casinos in Atlantic City. Trump's response? He had black accountants.
Rump Dump will unify the races, but non-whites will be unified behind barbed wire.
From NY Times: In the dark for days, Fox News staffers finally got word on Thursday about the future of their network.
The news was delivered in person by Rupert Murdoch, the 85-year-old media mogul who started Fox News with Roger Ailes 20 years ago.
It was an unexpected visit, and with stunned employees listening in Fox's Midtown Manhattan headquarters, Mr. Murdoch announced that Mr. Ailes was out as chairman and chief executive. Mr. Murdoch himself would be taking over Fox News in the interim.
I predicted that Ailes would be replaced by someone at least equally despicable as he is. Voila!!
From The New Yorker:
Trump was jubilant Thursday night after accomplishing his goal of delivering a speech that no one will ever want to plagiarize, Trump aides confirmed.
According to his staff, Trump and his speechwriters had been working overtime during the week to create a tirade that was sufficiently bloated, unhinged, and terrifying to discourage potential plagiarists from reusing excerpts in the future.
Paul Manafort, Trump's campaign manager, said that, right until the hour the candidate took the stage, the billionaire's writing team was scrubbing the speech of any marginally coherent passages that might prove tempting to plagiarists.
"There was one sentence toward the beginning that had traces of humanity and rational thought," Manafort said. "Fortunately, we caught it in time."
Andy, I wouldn't watch it myself, but it sounds like you nailed it, especially the quote from Manafart.
Cartoon: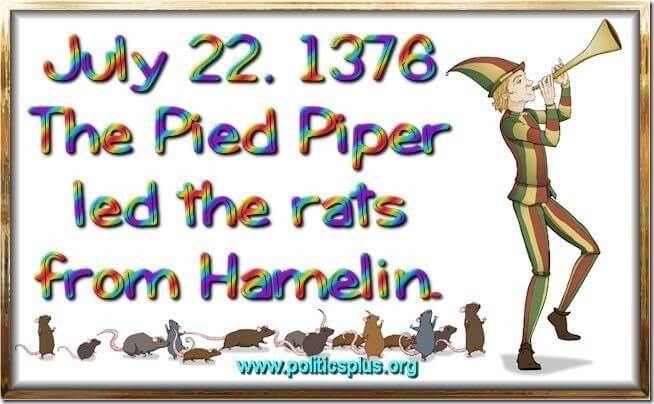 We still need an updated model for Republicans.