It's another day that the pain remains severe, but I did get enough sleep to publish.  I expect to publish tomorrow as well, as I have to be up to receive a grocery delivery.
Jig Zone Puzzle:
Today's took me 3:11 (average 4:04).  To do it, click here.  How did you do?
Short Takes:
From YouTube (GQ Channel): Bill O'Reilly's Downfall (And Trump's, Too?) | The Resistance with Keith Olbermann
All should boycott all things Trump. As I said…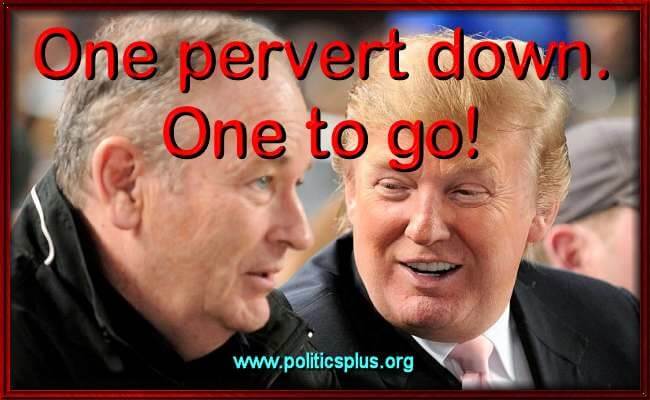 … and a few more. RESIST!!
From The New Yorker: In an appearance at the University of Chicago on Monday, former President Barack Obama unloaded a relentless barrage of complete sentences in what was widely seen as a brutal attack on his successor, Donald Trump.
Appearing at his first public event since leaving office, Obama fired off a punishing fusillade of grammatically correct sentences, the likes of which the American people have not heard from the White House since he departed.
"He totally restricted his speech to complete sentences," Tracy Klugian, a student at the event, said. "It was the most vicious takedown of Trump I'd ever seen."
"About five or six sentences in, I noticed that all of his sentences had both nouns and verbs in them," Carol Foyler, another student, said. "I couldn't believe he was going after Trump like that."
Dang Andy! It must be an attack on the Fuhrer for Obama to have used the science of grammar! RESIST!!
From Daily Kos: Donald Trump still insists that Mexico is going to pay for the border wall. Except Mexico stubbornly refuses to send an up-front check for something that would cost as much as their national budget, is designed to wreck their economy, and is basically the world's biggest and "most beautiful" screw-you. So until Trump figures out exactly how to get Mexico to shell out for a giant slap in the face, there's the problem of finding that money in your pocket.
Last week Trump budget director, and chief torturer of both reason and common decency, Mick Mulvaney, proposed that Trump might let slip a dollar worth of health care for every dollar that Democrats provided for hate concrete. Mulvaney insisted that the Wall was a must-have, take-it-or-leave-it item, but his healthcare for hardware exchange was not exactly a deal anyone rushed to embrace.
As it turns out, there was no need to, because faced with the idea of hitting a government shutdown on Day 99 of his regime, Donald Trump appears ready to fold like a gaudy gold napkin in the Mar-a-lago dining and strategic planning room.
Trump has two choices, fold or face the consequences of his shutdown. RESIST!!
Cartoon: