I'm running late today because of the cleaning I had to do.  Now I'm waiting for Store to Door to groceries and I have to put them away.  I just turned on the news and two journalists were killed by a black guy, whose online manifesto has strong racial overtones.  No doubt the Republicans will run wild with this one.  Please joined me in condolences, thoughts and prayers for all who love the victims, Allison Parker and Adam Ward.  Store to Door came, while I was writing.  I stowed the food.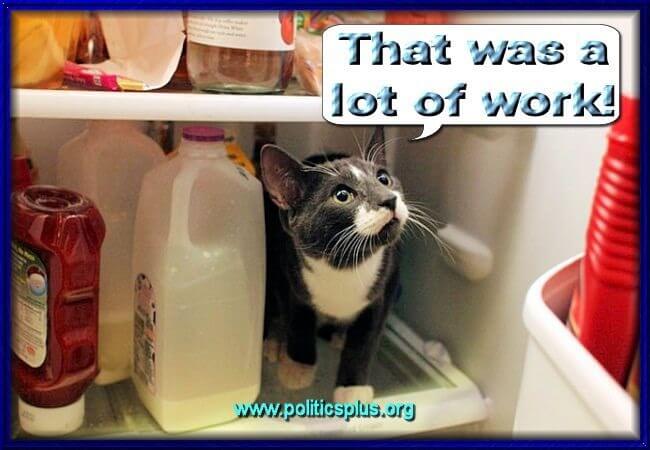 Jig Zone Puzzle:
Today's took me 3:05 (average 4:56).  To do it, click here.  How did you do?
Short Takes:
From Daily Kos: In North Dakota, a white supremacist looking for a town he can take over and turn into his dreamed-of white supremacist enclave says he'd name the town after his new hero, Donald Trump.
Cobb, a hate crimes fugitive from Canada who is currently on probation for brandishing a gun at Leith residents in 2013, joins a number of other individuals with known white supremacist leanings who've expressed their adoration for Trump.
At Donald Trump's Alabama rally, a neo-Confederate handed out flyers, news crews were unnerved by open bigotry and at least one fellow occupied himself by shouting "white power!" throughout the speech.
"I don't know about the individual you're talking about in Alabama," Lewandowski said on "State of the Union." "I know there were 30-plus thousand people in that stadium. They were very receptive to the message of 'making America great again' because they want to be proud to be Americans again."
These are the Republicans that want Hairball to be President. How can you tell the difference between these Republicans and other Republicans? These Republicans aren't hiding under their sheets and hoods for election season.
From NY Times: …As questions continue to dog Mrs. Clinton about her use of a private email account, a spotlight has landed on Ms. Abedin [Huma] the aide so often at her side that she has been called Mrs. Clinton's "surrogate daughter."
Ms. Abedin's own emails on her boss's private server have drawn increasingly intense scrutiny — as has an arrangement she made to earn income privately while she worked for Mrs. Clinton at the State Department. Ms. Abedin was on Mrs. Clinton's personal payroll, and her other outside employers were the Clinton Foundation and Teneo, a consulting firm founded in part by Douglas J. Band, who was a counselor to former President Bill Clinton.
When that arrangement was revealed more than two years ago, political opponents including Senator Charles E. Grassley, Republican of Iowa and chairman of the Judiciary Committee, raised concerns about potential conflicts of interest. But those quieted until the email controversy provided a new opening — and the potential for new information to be unearthed.
In a recent letter to the State Department, Mr. Grassley suggested that Ms. Abedin, at Mr. Band's request, may have asked Mrs. Clinton to urge President Obama to give a White House appointment to a Teneo client, Judith Rodin, the head of the Rockefeller Foundation…
Huma is a particularly tempting target for Republicans, because she represents three groups that Republicans hate with passion. First, she is a Democrat. Second, she is a Muslim. Third she is woman, who appears to be neither barefoot, nor pregnant. Nevertheless this remains problematic, because Hillary's camp continues to dance so close to the fine line between illegal and unwise. While I'm convinced it's the latter, there's enough potential scandal for Republicans to use to cast public doubt.
From The New Yorker: With U.S. Presidential elections now costing more than five billion dollars, there must be a cheaper way to find the worst people in the country, experts believe.
According to Davis Logsdon, a political scientist at the University of Minnesota, the United States could use current technology to find the nation's most reprehensible people at a fraction of the five-billion-dollar price tag.
"Any search for the worst people in the country should logically begin one place: on Twitter," said Logsdon, who recommends scouring the social network for users who consistently show signs of narcissistic-personality disorder, poor impulse control, and other traits common to odious people.
Once a comprehensive list of those Twitter users is compiled, Logsdon said, it could be cross-referenced with a database containing the names of people who have presided over spectacular business failures, have been the target of multiple ethics probes, or are currently under indictment for a broad array of criminal offenses.
"After we crunch the numbers and find the twelve or so worst people in our database, we could then put them on television to demonstrate just how awful they are as people," said Logsdon, who noted that that part of the current system "works very well."
Actually, Andy, there's a cheaper way than that. Just compare the amount of money that they have gotten from the nevermind brothers.  The more nevermind they have sucked, the more reprehensible they are.
Cartoon: