Today is not only the first full day of Pope Francis – a pope who has taken a stand on so many issues that drives the republicans crazy, so God Bless this pope – on American soil, but there are other significant moments.
Yom Kippur
Yom Kippur – or Day of Atonement – is the highest holy day of the Jewish year. It began at sundown yesterday and is marked by fasting for 25 hours.
Yom Kippur (The Day of Atonement) is the day of repentance, the most holy day on the Jewish calendar. Described as a Shabbat shabbaton (Shabbat of solemn rest) in the Torah, Yom Kippur is a day of fasting, prayer, and reflection. Yom Kippur is the culmination of a period of time during the month of Elul in which Jews are required to take stock of their lives, to ask forgiveness from friends and family, and to take steps toward self-improvement for the year to come.
Since it's a day of reflection and repentance, it is not appropriate to wish someone a "Happy Yom Kippur". The most common greeting is "G'mar Chatima Tovah" – which literally means "A good final sealing", or idiomatically, "May you be inscribed (in the Book of Life) for Good"
You may also wish them a "Tzom kal" – an "easy fast" which began last night at sundown.
To learn more, here's a pretty comprehensive reference:
http://www.hebrew4christians.com/Holidays/Fall_Holidays/Yom_Kippur/yom_kippur.html
Eid al-Adha
Eid al-Adha, the [Islam] Festival of Sacrifice, is observed on from the evening of Sept. 23 to Sept. 24, 2015 in North America. One of two feast festivals celebrated by Muslims, Eid al-Adha falls on the 10th day of the Islamic calendar's last month, Dhu al-Hijjah.

Eid al-Adha falls within the annual pilgrimage to Mecca known as the hajj. Determining the exact date of Eid al-Adha is a point of contention and some wait for an official announcement from the authorities in Mecca.
The actual date varies depending on your location around the world, because it's based on the sighting of the moon. To learn more:
http://www.huffingtonpost.com/entry/eid-al-adha-2015-muslims-observe-the-feast-of-sacrifice_560183b6e4b0fde8b0cfe45c
http://www.when-is.com/eid-al-adha-2015.asp
Autumnal Equinox
And today is a day that we can ALL celebrate – the First Day of Fall! It began at 4:21 AM (ET) – so start warming up your rakes.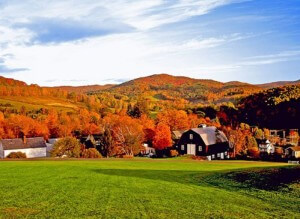 (It's also my neighbor's Birthday – but you don't have to do anything special for that one. But I'm planning on popping a few balloons to celebrate.)