I expect Wendy to arrive momentarily, and we have a full schedule of chores to complete, including the dreaded task.  Today is a holy day in the Church of the Ellipsoid Orb.  My Broncos have already meditated.  May the blessed light from the Divine Orb shine upon your team.
Wendy just left and we got everything done.  I'm pooped!
Jig Zone Puzzle:
Today's took me 4:41 (average 6:31).  To do it, click here.  How did you do?
Short Takes:
From NY Times: Erin O'Flaherty, one of the contestants in this weekend's Miss America pageant, wants fans to know a few things about her: She was raised on a farm; she is a trained livestock judge; and she supports suicide-prevention programs.
But in the brief, get-to-know-me videos posted on her official Miss Missouri Facebook page, there is scant mention of the main reason that she has attracted so much attention before the Miss America 2017 finale on Sunday in Atlantic City: Ms. O'Flaherty is the first openly lesbian contestant to compete in the pageant.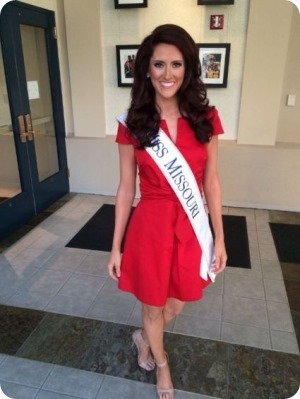 Kudos to Erin for the courage to be the first. It's a small step in the right direction for the pageant.
From Liberals Unite: Corporate welfare schemes and crony politics rule the day In Rick Scott's Florida and, sadly, the working-class is stuck with the bill.
Thanks to Gov. Rick Scott's corporate welfare schemes, Floridians are about to suffer the same disastrous results of trickle down economics that other Republican-owned states are suffering. Huge budget deficits, fueled by tax cuts for the rich and corporate welfare programs, are projected to cause a whopping $1.3 billion deficit in the Sunshine State by 2018.
You Floridians had better get rid of Republicans or both your homes and your economy will be under water!
From Washington Post: "To just be grossly generalistic [sic], you could put half of Trump's supporters into what I call the 'basket of deplorables [sic],'" Hillary Clinton said at a New York fundraiser on Sept. 9
When Hillary is wrong, I say so. Half is much too low an estimate.
Cartoon: