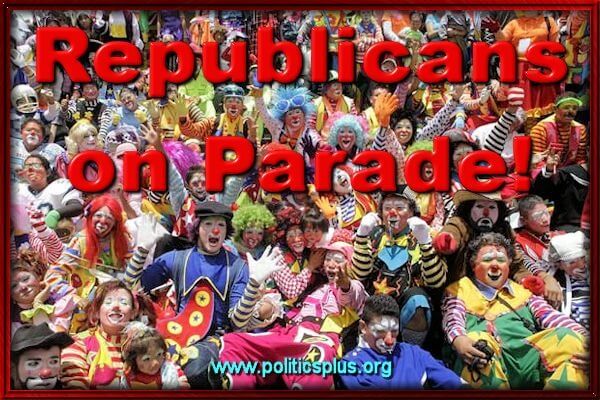 Here is the ninety-eighth article in our Republicans on Parade series, featuring individuals who personify what the Republican Party has become. Today's honoree is Republican Senator John Thune [R-SD]. He is so honored for blaming the victims for their mass murder by an older, white, Ammosexual multi-millionaire.
Sen. John Thune (R-SD) on Tuesday responded to calls for increased gun control after the massacre in Las Vegas by telling reporters that shooting victims had a responsibility to protect themselves from gunfire.

"It sounds like [the shooter] used conversion kits and other things, you know, to make the weapons more lethal," Thune reportedly told MSNBC's Hallie Jackson…

…But Thune shied away from the topic of gun control, arguing, "[I]t's an open society and it's hard to prevent anything."

Instead, the Republican senator offered advice to potential victims.

"I think people are going to have to take steps in their own lives to take precautions," he opined. "To protect themselves."… [emphasis added]
Inserted from <Alternet>
Had the shooter been Muslim, Thune would propose banning Muslim refugees.  Had the shooter been Latino, Thune would propose building the Republican wall and telling border guards to shoot to kill.  Had the shooter been Black, Thune would have proposed militarizing police even more and maintaining the absence consequences for police killing innocent Blacks.  These are the standard Republican solutions.  What a hypocrite Thune is!  That's why he deserves his parade!
RESIST THE REPUBLICAN REICH!!