The last year of comparative liberty is about to come to an end, and I shall be quite busy with record keeping.  I just received my annual Social Security letter.  My rent has increased $15 per month in the last year, medical copays – $30, groceries – $20, medical transit – $15, so that's $80 per month hitting only the obvious.  Fortunately, I received a generous Cost of Living Adjustment to help defray that expense.  I got a whole dollar every month.   And in the coming Republican Rectum Reich, I may not even get that, although it's possible that they will defer the change a few years to get past the 2020 voting.
Jig Zone Puzzle:
Today's took me 6:09 (average 6:37).  To do it, click here.  How did you do.
Here is one of my gifts from Wendy.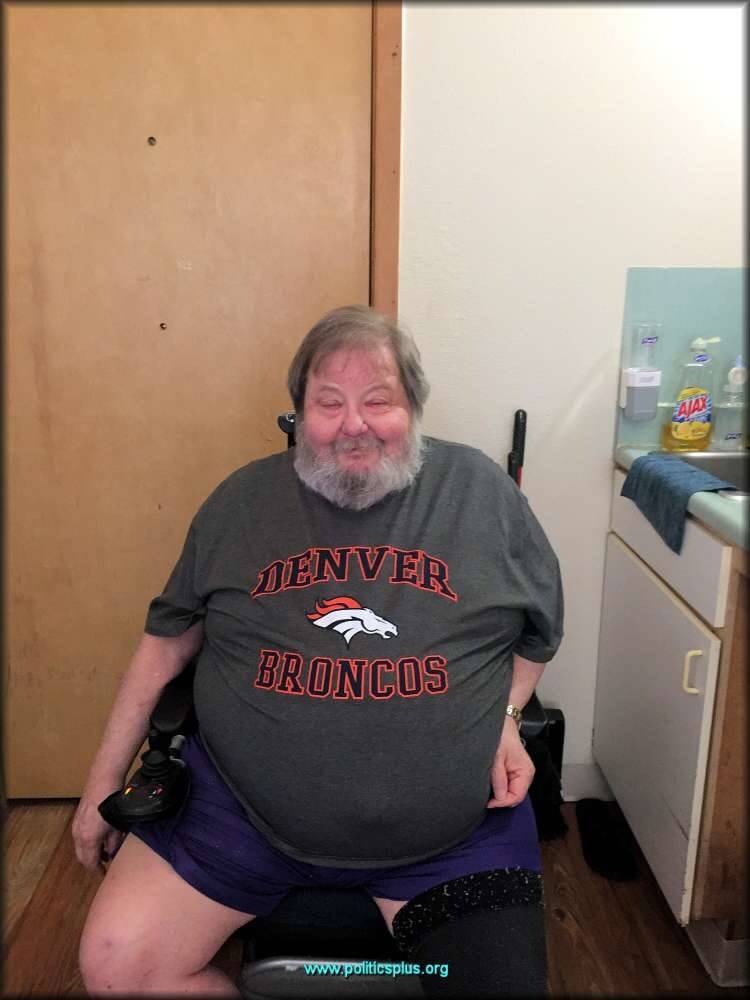 And, to bless your eyes after that assault on them, here is one of my gifts to Wendy.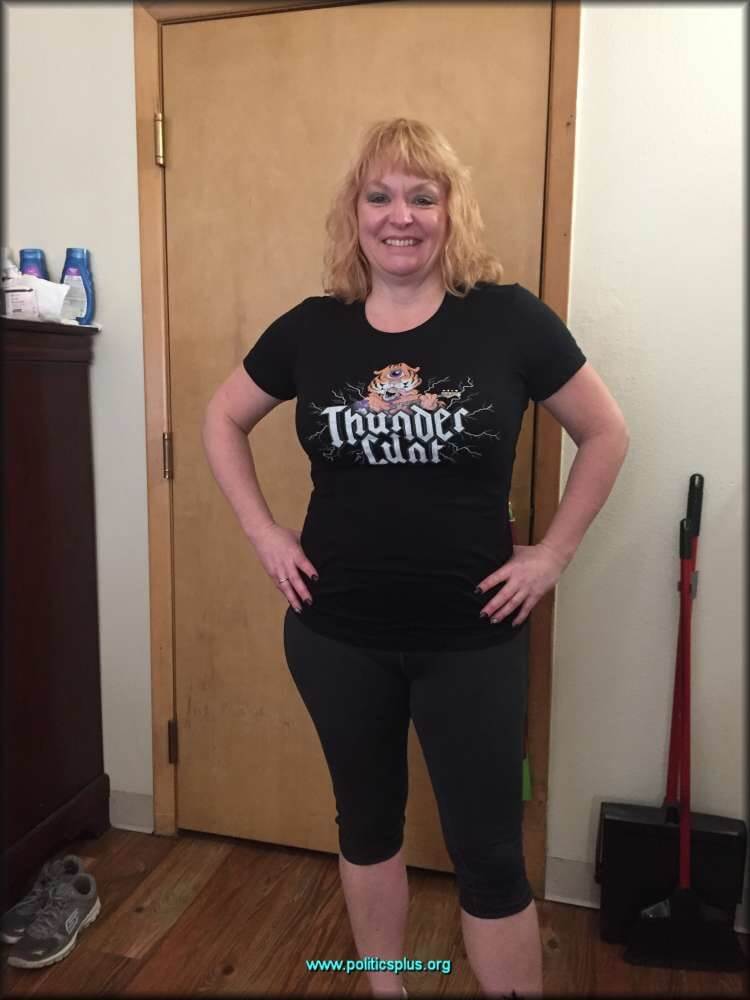 She considers it a bad idea to wear it to the middle school where she works, but will wear it to her bartending job.
Short Takes:
From YouTube (RWW Channel): RWW News: Bakker: Hell Opposes Trump Because He Supports Righteousness
Barf Bag Alert!!
This is the same Jim Bakker that cheated on Tammy Faye and defrauded over 100,000 supporters out of $millions through assorted PTL Network scams. He certainly recognizes his own king in Trump. The Fuhrer is so righteous he called Ivanka a "piece of ass". RESIST!!
From The New Yorker: Capping an extraordinary year for the former television host, the Kremlin has named Donald J. Trump its Employee of the Month for December.
"No one has worked more tirelessly for the glory of the Fatherland than Donald Trump," the Russian President Vladimir Putin said in an official statement. "He has set a high bar for all Kremlin employees, and for that, we salute him."
To mark the honor, Trump's name will be added to a plaque that hangs in the hallway outside the Kremlin's H.R. office.
According to Kremlin sources, Trump faced tough competition in the Employee of the Month voting, besting both Syrian President Bashar al-Assad and ExxonMobil's C.E.O., Rex Tillerson.
OK, Andy, I give up. Is it satire, or are you actually suggesting that Putin (R-RU) honor his whore?  RESIST!!
From Daily Kos: Republicans have no idea how to replace Obamacare and continue some semblance of care for the 20 million people the law covers, so they've come up with a solution: delayed implementation on steroids.
That's right—Obamacare [repeal] is so "unpopular" that the GOP is trying to avoid backlash at the polls by delaying the effects of implementing it, potentially until after the next presidential election. Sahil Kapur writes:
Republicans are debating how long to delay implementing the repeal. Aides involved in the deliberations said some parts of the law may be ended quickly, such as its regulations affecting insurer health plans and businesses. Other pieces may be maintained for up to three or four years, such as insurance subsidies and the Medicaid expansion. Some parts of the law may never be repealed, such as the provision letting people under age 26 remain on a parent's plan.

House conservatives want a two-year fuse for the repeal. Republican leaders prefer at least three years, and there has been discussion of putting it off until after the 2020 elections, staffers said.
Sheer cowardice! Talk about trying to untether themselves from the damage they will inflict on tens of millions of Americans. They repeal it, they own it! Doesn't matter how long they delay implementation in order to lay the blame at someone else's doorstep.
This is classic Republican projection.  We need to hammer home the damage this will do, especially to states in thrall to the Republican Rectum Reich, every day until the Republicans are defeated.  RESIST!!
Cartoon: