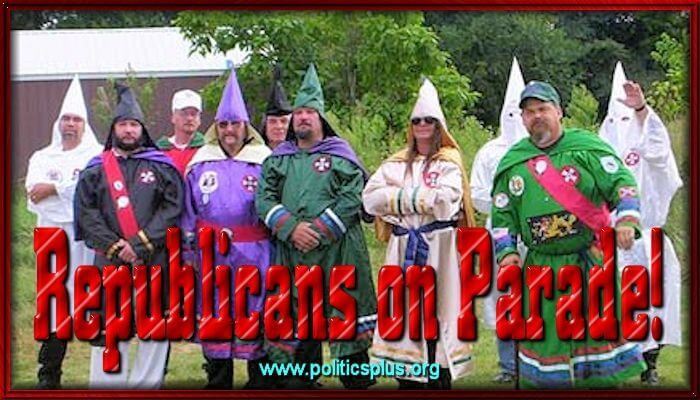 Here is the eighty-seventh article in our Republicans on Parade series, featuring individuals who personify what the Republican Party has become. Today's honoree is Republican Fascist Radio Host, Howie Carr. He so honored for his Republican racism toward Native Americans.
At a rally on Wednesday in Bangor, Maine, the right-wing radio personality Howie Carr took the microphone before a screaming crowd to introduce Donald Trump. In his meandering speech, he called out Sen. Elizabeth Warren (D-MA), who has recently joined forces with Hillary Clinton and given several speeches excoriating Trump. To the delight of the crowd, Carr did an Indian war whoop into the microphone, mocking Warren's claim of 1/32 Native American heritage.

Carr is simultaneously implying Native Americans are war whooping savages and trying to gin up an old controversy surrounding Warren's racial background.
From <Think Progress>
Barf Bag Alert!!
Of course, Carr is just following the lead of the racist Republican rectum he introduced: Rump Dump Trump.