Right wing nut jobs never cease to amaze me with the things they say and do. And this past week is no exception. Next week will likely be the same. Of course the number of absurdities reported is limited do to space constraints.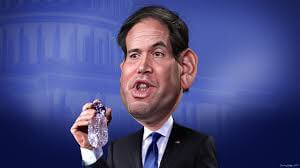 Fox Newsian has not heard of any anti-Muslim hate crimes, therefore they don't happen.
To no one's surprise, the intrepid reporters at Fox News did not like the fact that President Obama visited a mosque any more than Marco Rubio did. On Tuesday, "The Five" hosts wondered why in the world the president found that necessary. Co-host Juan Williams mentioned the fact that hate crimes against Muslims have been on the rise since the Paris and San Bernardino attacks. Really? Eric Bolling and Kimberly Guilfoyle responded. It's kind of amazing how much you can not know just by refusing to know it.
The conversation went like this:
Guilfoyle: I think that Christians are being driven out of the Middle East in droves, being raped and tortured, murdered. Religious Christian sites and churches not being allowed to be rebuilt. What is the president doing to stand for them? Instead every time he gives one of these speeches we hear a little excerpt from the book of Obama of how Christians should be living their life and that Muslim is a religion of peace. Show me the evidence.
Williams: The challenge at the moment has to do with the spike in attacks, hate crimes against Muslims in the United States. And don't forget you've had Donald Trump say we should ban….
Bolling: Are there a lot of hate crimes against Muslims in the United States? Because I haven't heard of any.
Guilfoyle: Where are the numbers for that?
Well, the numbers are to hard to find, of course. We could suggest Guilfoyle and Bolling check out this Washington Post article about a five-fold increase in attacks on Muslims since 9/11.
They won't, but you can.
"Muslim is a religion"? Oh really? And I thought Muslims were people and Islam was a religion. Silly me (said dripping with sarcasm)! These obviously ignorant Faux Noise "newsians" could also reference the Huff Post which is tracking hate crimes against Muslims during 2016. Additionally, I thought Obama was the POTUS for every American, which of course includes Muslim Americans. Divisive my ass! So tell me, is it wilful ignorance or are they just that stupid?
This is the third of 5 right wing absurdities this week. Click through for the other four.