I'm writing for tomorrow, day 184.  It's already evening, and I finally have time to write.  ARGH!  Tomorrow is a grocery delivery day, and Thursday is a major prison volunteer day.  Color me rushed.
Jig Zone Puzzle:
Today's took me 3:07 (average 3:53).  To do it click here.  How did you do?
Fantasy Football Report:
Here's the latest from our own fantasy football league, Lefty Blog Friends.
Scores: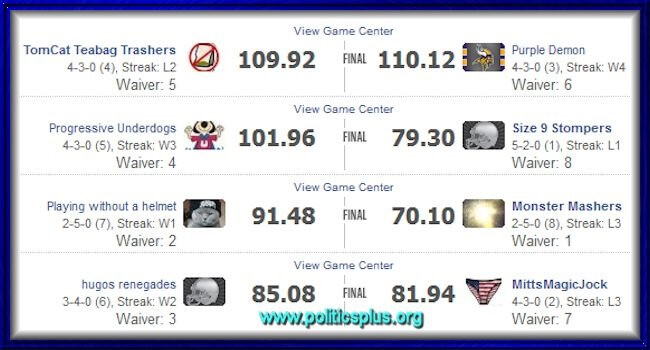 Standings: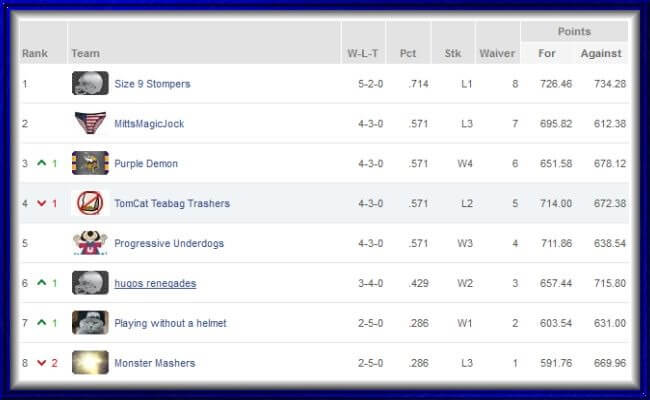 I could shoot Foster!
Short Takes:
From Daily Kos: \Why any ostensibly rational person living in Kentucky, Tennessee, the Carolinas, Georgia, Alabama, Mississippi, or Louisiana who saw this map, and still would think their states' Republican leaders' policies were delivering the economic growth their region so sorely needs is beyond comprehension.
Bubba Bagger should be hanging his head in shame!
From NY Times: Giving this city a measure of calm for the first time in weeks, 43 people who had direct or indirect contact with the Liberian man who died here of Ebola were declared Ebola-free on Monday.
The 43 people who were released from monitoring had all had potential contact with the Liberian man, Thomas Eric Duncan, before he was admitted to Texas Health Presbyterian Hospital in Dallas on Sept. 28. Ultimately in the coming days, a total of 48 people are expected to be cleared of any risk of contracting Ebola and will start rebuilding their lives, after a 21-day isolation that amounted to a self-imposed quarantine for some of them and a more serious state-ordered quarantine for others.
Republicans had better hurry. This issue is running out of steam as a way for them to fear monger. On the other hand, Faux Noise viewers may lot learn of this.
From Upworthy: Space is vast and mysterious and kind of generally mind-freakingly amazing. And yet, we're not really trying to get there anymore. Neil deGrasse Tyson isn't too pleased about that.
How true! It seems that Republicans would prefer to keep the known universe from expanding into the vast empty spaces between the ears of idiots who elect them, especially those idiots that choose not to vote!
Cartoon: