I have some good news today that will be better news tomorrow.  Today is forecast to be the last day of the longest and worst heat wave I remember in  36 years as an Oregonian.  Friday's high is forecast at 82° and Saturday's at 77°!  It's taken much too long to end.
Care2 Cares:
Most of you know that I share the articles I post here at Care2.  One of their features are Butterfly Credits that you get for various activities.  You can then spend these planting trees, offsetting carbon, helping animals and other socially conscious things.  Because I had been there over 100 days in a row, I was getting 100 credits a day, just for showing up.  I don't think I've missed a day since I went to the hospital in 2013… until Tuesday, when I was so sick.  That reset my daily credits to 1, requiring me to work my way back up.  I mentioned this in the card I sent friends yesterday.  Care2Support left the following comment on my profile:
Hey there, cool cat!  I'll get your Butterfly Rewards Totals and Daily Streak back online for you today.  Hope you are doing well my friend!!
Thank You!  I am most grateful.
Jig Zone Puzzle:
Today's took me 3:14 (average 4:49).  To do it, click here.  How did you do?
Fantasy Football Recruiting:
We still need one or two new player for Lefty Blog Friends, our fantasy football league.  Viv ans her Hillbilly Lefties are now onboard. How about you?  For more information, click here.
Short Takes:
From Daily Kos:
According to Fuel Fix, Shell has discovered a ballast hole leak in the hull of their 22 year old icebreaker, the MSV Fennica.
The 22-year-old icebreaker has since returned to the port in Dutch Harbor and is being examined by marine experts, but it is uncertain how quickly the breach in its hull can be repaired and whether this will delay Shell's hopes to begin drilling an oil well in the Chukchi Sea later this month.

The Fennica is just one of the 29 vessels in Shell's Arctic fleet, which includes another icebreaker, the MSV Nordica, and at least two other anchor handlers tasked with helping to keep ice away from the company's drilling site. But Shell's contracted Fennica is unique in that it is carrying a critical piece of the company's Arctic containment system: a capping stack designed to fit on top of a damaged well in case of a blowout or other emergency.

Shell spokesman Curtis Smith said the company does not believe the Fennica damage will delay the company's planned Chukchi Sea operations.

"Any impact to our season will ultimately depend on the extent of the damage," Smith said.
This is not good news for Shell. They had hoped that with the Obama Administration approving their permits to drill for oil in the Chukchi Sea they would finally be able to destroy the arctic ecosystem in order to make a buck for their shareholders. But problems have somewhat delayed their mission in the Arctic.
While I would certainly not want any fatalities, I'm sorry the damn thing didn't sink!
From NY Times: Medicare, the federal program that insures 55 million older and disabled Americans, announced plans on Wednesday to reimburse doctors for conversations with patients about whether and how they would want to be kept alive if they became too sick to speak for themselves.
The proposal would settle a debate that raged before the passage of the Affordable Care Act, when Sarah Palin labeled a similar plan as tantamount to setting up "death panels" that could cut off care for the sick. The new plan is expected to be approved and to take effect in January, although it will be open to public comment for 60 days.
This is a good and necessary part of medical care. Patients will get to decide for themselves what heroic measures should be taken under what circumstances, with explanation of the terminology by their own doctors. When the death panel cries come from Republicans, as they surely will, remember one thing. The proposal to include this service originally came from a Republican, before they all became drunk on InsaniTEA.
From Alternet: A video of two gay men in Morehead, Kentucky calling the police after being refused a marriage license by Rowan County went viral last night, mounting over 327,000 views in less that a day.
It takes about 7 minutes before the action starts. You might want to jump ahead to that point.Denting them the license was illegal. The complete disrespect these Republicans showed while doing so is intolerable.
Cartoon: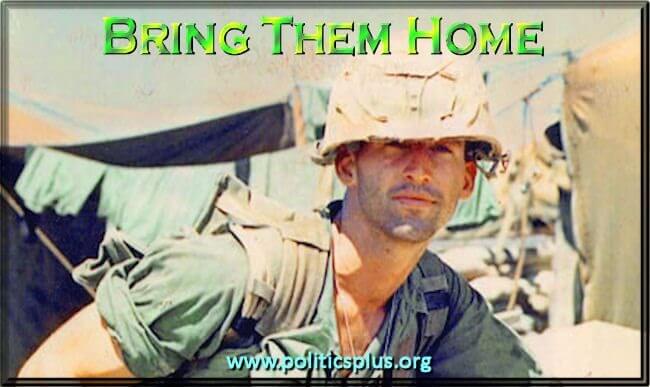 I first posted this cartoon four years ago today.  It saddens me that it is still valid.\