My appointment with the Radiation Oncologist was very informative, and I'm proud to have resisted the temptation to use "well" in association with Dr. Hung's name.  I won't glow in the dark or lose my hair.  I have jumped through all my hoops.  Now it's just a matter of working out the timing and polishing the details with Shirley, who is Allison's (my Ocular Oncologist) anal retentive assistant.  She is better suited to a career as a Dominatrix than as a medical professional.  She is one size fits all, talks through people, not to them, and does not listen well enough to hear.  I've been very assertive, and have not blown up at her, but…

  I was completely exhausted and spent the morning using up my supply from Lona the Napster.
Jig Zone Puzzle:
Today's took me 3:11 (average 5:14).  To do it click here.  How did you do?
Short Takes:
From Real Clear Politics:
State

Date ▾

Delegates

Clinton

Sanders

Delegate

Allocation

Open/

Closed

(2,382 Needed to Win)

–

4763

2383

1569

–

–

Delegates Won

–

4051

1812

1521

Superdelegates

–

(712)

571

48
The fat lady will sing tonight, after Hillary gets 214 or more pledged delegates, but AP was out of line to declare it over last night.
From Daily Kos: Louie Gohmert, America's dumbest Congressman (courtesy of disgraced former Majority Leader Tom Delay) proves once again why he is worthy of his title—this time with dire warnings about gay astronauts and the end of the world:
I really wonder how many people in this body who had the ultimate power to decide whether humanity would go forward or not, whether there was an asteroid coming or something that would end humanity on Earth as dinosaurs were ended at one time—okay …

If you could decide what 40 people you would put on the spacecraft who would save humanity, how many of those would be same-sex couples?  You are wanting to save humankind for posterity—basically, a modern-day Noah. You have that ability to be a modern-day Noah. You can preserve life. How many same-sex couples would you take from the animal kingdom and from humans to put on the spacecraft to perpetuate humanity and the wildlife kingdom?
Yes, he really said that.
Go-Go-Goose-step. Does it again!! Actually, the best mix to save humanity would be to send all progressive lesbian couples with each woman pregnant from a different progressive man and also sperm samples from a completely different set of progressive men That would triple the gene pool on the space craft. The key is to keep the gene pool closed to Republican swimmers.
From Alternet: Political polarization in America is growing, and it's not just due to the presidential election. But according to psychiatrist Gail Saltz, if we only knew how the other side's brains work, we'd be able to communicate better.
"What's really fascinating is that there have been a number of recent studies looking at brain structural differences between liberals and conservatives," said Saltz. "And what's been found in several studies is that liberals tend to have a larger anterior cingulate gyrus. That is an area that is responsible for taking in new information and that impact of the new information on decision making or choices. Conservatives tended on the whole to have a larger right amygdala. Amygdala being a deeper brain structure that processes more emotional information—specifically fear-based information," Saltz explained.
We've seen similar studies before. Democrats tend to have brains that are better suited for problem solving and communications, while Republicans have brains that are better suited to fight of flight, or put another way, lizard brains.  That's why the Republican Reichsministry of Propaganda, Faux Noise, keeps hyping fear
Cartoon: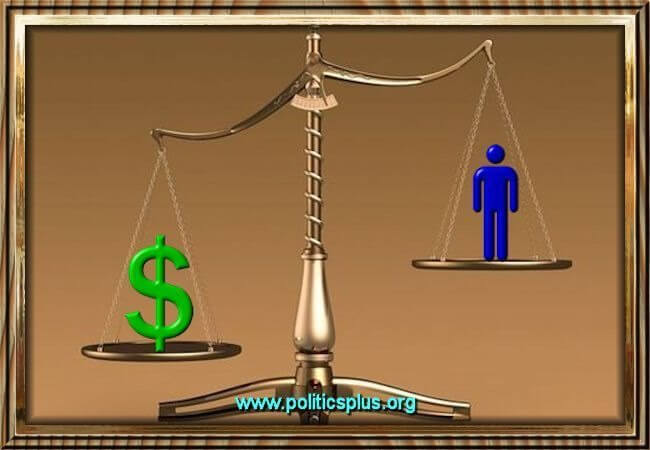 .