Although I tired myself out yesterday, I still could not sleep last night or this morning, so I need to rest today.  This is today's only article from me, and I won't be sending link messages on Care2.
Jig Zone Puzzle:
Today's took me 2:51 (average 4:21).  To do it, click here.  How did you do?
Short Takes:
From KP Daily Funnies: That Darn Trump! Episode 2: What Do You Have To Lose?
Animated Barf Bag Alert!!
I'm not sure about its value as humor, but it sure is accurate.
From YouTube: Warren Presses FBI On Financial Crisis Case | Rachel Maddow | MSNBC
Lizzie raises some great points. I also want to know why the Banksters that caused the crisis were not prosecuted.
From Daily Kos: …Bondi's first political opponent in 2010, former state senator and federal prosecutor Dan Gelber, recently said she should at least have returned the check to Trump while the New York case was pending.
But Bondi on Tuesday said she didn't return the check because it would have looked as if it were a bribe…
LOL!! If you believe that, then I blew the fart, because holding it in would have looked like I ate Chile.
Cartoon: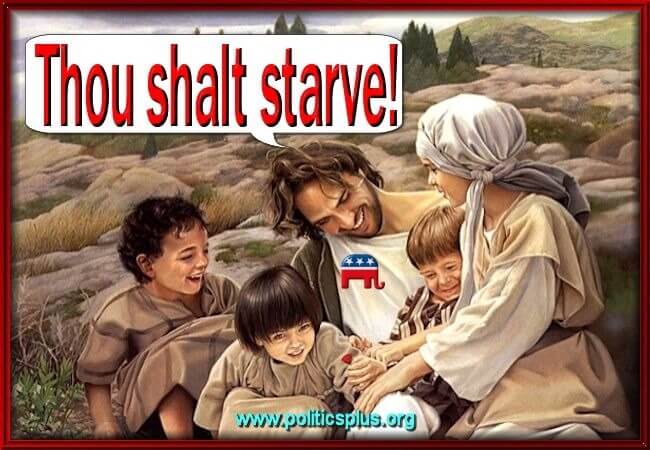 Republican Supply-side Jesus and Jesus are exact opposites.