I'm running late, because I took a nap from Lona this morning.  I'm still quite busy.  Tomorrow a friend, with whom I have done volunteer work is stopping by to learn how to collapse my power chart and see if she can load it into her car.  If she can, we will probably go out for lunch.  My guys in prison are having a Community Impact meeting later this month, and since it's in the Visiting Room, I may be able to go.  Monday I have a Urology appointment.
Jig Zone Puzzle:
Today's took me 4:26 (average 7:14).  To do it, click here.  How did you do?
Short Takes:
From CNN: Residents of Flint, Michigan, began getting gravely ill and in some cases dying in summer 2014 in one of the worst outbreaks of Legionnaires' disease in U.S. history, and a county health director says attempts to find the source were hampered when the state wouldn't request federal assistance.
Genesee County Health director Jim Henry tells CNN in an exclusive interview he believes deaths could have been prevented, but the health department could not get help from the state of Michigan or the Centers for Disease Control to find the source. Eventually, 87 people got Legionnaire's and nine died.
Henry, who was a supervisor at the time of the outbreak, says state officials purposely kept the CDC away once the county wanted to look at the highly corrosive Flint River as the Legionnaire's uptick began. The state had decided to switch the water supply source to the Flint River, and soon brown water began flowing from taps in the city… [emphasis added]
Even if Flint River water was not the source of the infection, Republican Sturmbannführer Snyder murdered nine people by covering up his water crime, because his cover-up  prevented the discovery of the source.
From Tampa Bay Times: The hedge fund manager boasted that he had traveled to "every country" in the world, studying overseas stock markets as he fine-tuned an investment strategy to capitalize on global companies' suffering because of economic or political turmoil.
But the fund manager had an even more distinctive credential to showcase in his marketing material in June 2013: He was a "U.S. congressman," Rep. Alan Grayson, D-Orlando, a member of the House Foreign Affairs Committee. Now he is also among the leading Democratic candidates for one of Florida's U.S. Senate seats.
This highly unusual dual role — a sitting House lawmaker running a hedge fund, which until recently had operations in the Cayman Islands — has led to an investigation of Grayson by the House Committee on Ethics .
The inquiry has become public, but emails and marketing documents obtained by the New York Times show the extent to which Grayson's roles as a hedge fund manager and a member of Congress were intertwined, and how he promoted his international travels, some with congressional delegations, to solicit business.
Interviews and the documents show that Grayson told potential investors in his hedge fund that they should contribute money to the fund to capitalize on the unrest he observed around the world, and to take particular advantage when there was "blood in the streets."
I'm not going to hide from this story, because of my past support for Alan, and I do agree with the Nevada Leg Hound, Harry Reid, that Alan should leave the Senate race for Border Booter's seat. Until and unless Alan can prove his innocence, he cannot succeed, anyway. However, Leg Hound Harry has also virtually convicted Alan. If he is guilty, he does deserve our censure, but allegations are not definitive proof, and Democrats need to stop running scared from Republicans and throwing our own under the bus, before the investigations conclude.  That said, I have to admit, it looks bad,  Maybe our readers from FL can enlighten us.
From PRWafch: In the face of the Republican-led Congress' hostility to the IRS clarifying the rules for nonprofit political activity, the tax agency has apparently given up.
The IRS has granted nonprofit status to Karl Rove's dark money political operation, Crossroads GPS, which for the past five years has pushed the legal envelope in order to influence elections but keep its donors secret.
Formed in the wake of Citizens United, Crossroads GPS has been one of the biggest secretly-funded political players, raising and spending $330 million on election-related ads attacking Democratic candidates or praising Republicans, but without doing anything that might be described as advancing "social welfare." Although the majority opinion in the U.S. Supreme Court's Citizens United decision endorsed disclosure of donors, in the five years following the decision, spending by secretly-funded 501(c)(4) nonprofits has exploded.
If Crossroads GPS can be granted nonprofit status, there may be few limits on how political operatives can use tax-exempt groups to dodge campaign finance disclosure laws. The Koch political network, for example, will have little fear of IRS enforcement as it spends almost $889 million this election cycle through its network of nonprofit groups.
If Rove Rat represents social welfare, rather than hidden election purchase, then this cat is really a dawg!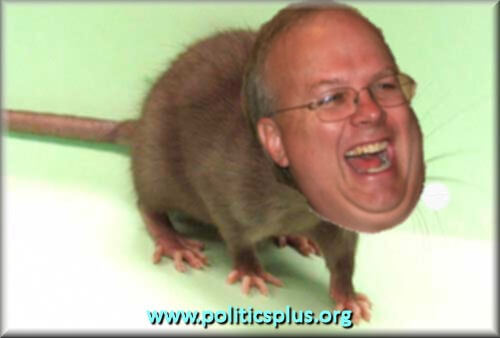 Cartoon: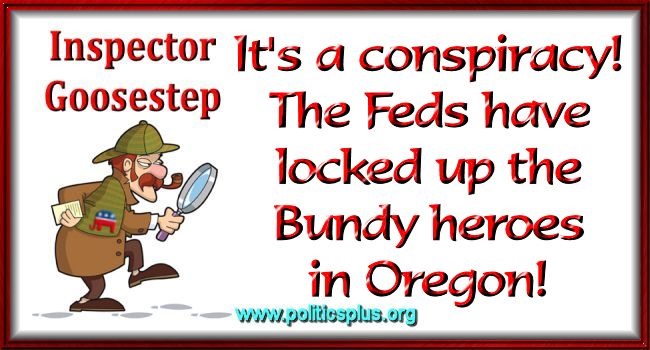 \