Yesterday the building had still not bled-off enough heat to be comfortable, but this morning, I could finally turn off the AC for the first time in days.  I did get some sleep, but I need more.  I'm waiting for Store to Door to deliver groceries this afternoon.  This evening Wendy is coming to de-stink the TomCat, who has stunk since an hour after my shower on Sunday.
Jig Zone Puzzle:
Today's took me 2:24 (average 4:53).  To do it, click here.  How did you do?
Short Takes:
From YouTube (GQ Channel): Why Are We Appeasing Trump? | The Resistance with Keith Olbermann
I agree with Keith on everything he said, except for one thing. Overthrowing Trump will not stop the hatred or abuse of power. Trump is where he is for one reason. With very rare exceptions, Trump personifies the politicians in the Republican Party. Putting Pence or Ryan in the White House will be just as bad for America, as is having Trump there now. RESIST!!
From Washington Post: President Trump's administration will revoke a rule that gives the Environmental Protection Agency broad authority over regulating the pollution of wetlands and tributaries that run into the nation's largest rivers, EPA Administrator Scott Pruitt said Tuesday.
Testifying before Congress, Pruitt — who earlier said he would recuse himself from working on active litigation related to the rule — said that the agency would "provide clarity" by "withdrawing" the rule and reverting standards to those adopted in 2008.
The earth is far too precious a ball to sacrifice it to Republicans that don't have any. RESIST!!
From TPM: Former GOP vice presidential nominee Sarah Palin filed suit against the New York Times Company on Tuesday, alleging defamation following a June 14 Times editorial that the paper later said incorrectly tied political violence to incitement.
Specifically, Palin alleged that the Times knowingly linked one of her political advertisements — which showed rifle crosshairs hovering over certain Democratically controlled congressional districts — to the 2011 shooting at an event held by one representative under a crosshair, Rep. Gabby Giffords (D-AZ).
After a shooting at a Republican congressional baseball practice on June 14, which left Majority Whip Steve Scalise (R-LA) in critical condition, a Times editorial asserted that, in the case of the Giffords shooting, "the link to political incitement was clear."
"Before the shooting, Sarah Palin's political action committee circulated a map of targeted electoral districts that put Ms. Giffords and 19 other Democrats under stylized cross hairs," it added.
The Gray Lady did not link Palin to the Gaby Giffords shooting. Bloody Bullseye Barbie linked herself to it.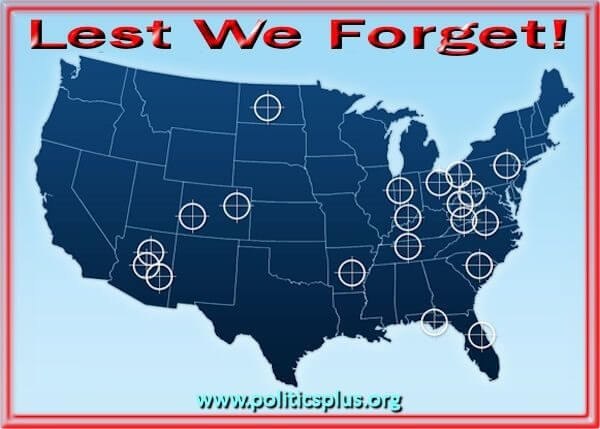 Cartoon: