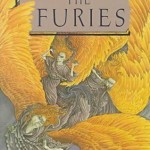 Experts in autocracies have pointed out that it is, unfortunately, easy to slip into normalizing the tyrant, hence it is important to hang on to outrage.  These incidents which seem to call for the efforts of the Greek Furies (Erinyes) to come and deal with them will, I hope, help with that.  Even though there are many more which I can't include.  As a reminder, though no one really knows how many there were supposed to be, the three names we have are Alecto, Megaera, and Tisiphone. These roughly translate as "unceasing," "grudging," and "vengeful destruction."
Let's start today with Mike Moon, a member of the Missouri House of Representatives since 2013, who too the occasion of a special session being called to consider "nothing but abortion" to make a promotional video showing him – beheading a chicken?!?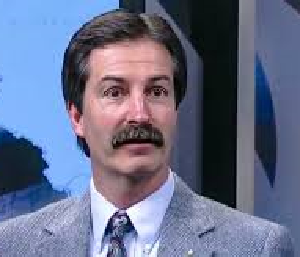 I am not making this up.
I should point out that he is from Ash Grove, which is nowhere near Kansas City, ot Saint Louis, or anywhere else civilized.  Nevertheless, he is a legislator, and proud of it.  From the video:
When the governor called for the second special session this year, I was right in the middle of my summer job. But like any good career politician, when I get the call (breaks to behead chicken), I'm going back to work… God gave us man dominion over life. He allows us to raise animals properly and care for them and then process them for food so we can sustain life. And that's what I'm doing here with this chicken. So we've been called back to this special session for the primary purpose of supporting life, protecting the unborn specifically. I think we need to get to the heart of the matter here (pulls out chicken's heart). So today, I'm filing a bill that will lead to the stopping of abortion in the state of Missouri and I hope you'll support it.
Robin Marty, writing in Care2 (from which truthout often picks her up, but if they picked up this one I missed it), points out that Moon "is far from the only politician to compare abortion and animal welfare — often to the detriment of the pregnant people wanting a termination."  I'll spare you the barf-inducing examples she gives from Alabama, Massachusetts, and Illinois; they are at the link if you are curious.
But she does point out,
While Moon may have been the most explicit of them all when he said directly stated, "God gave man dominion over life," he is only saying what so many far-right social conservative lawmakers believe: it is a man's job to make decisions about "life."

So thank you to Moon for teaching us a real — albeit extremely graphic — lesson about what is really at the "heart" of the anti-abortion movement: man's complete and utter control, be it over livestock or women.
Alecto – how old is the patriarchy now?  Endless enough to make you the logical choice to – instruct – him.
In a story a couple of weeks old which was also picked up by a Daily Kos contributor, Wayne Allyn Root, a conservative talk-radio broadcaster, advanced the theory that, in order to  destroy liberal groups before "our lives are erased," Conservatives should employ Special Forces Operatives "who have killed people."
This to me takes on an added dimension in view of the latest mass shooting, even though it was #154 this year (or was it #155?)  I can hardly wait to hear what he has to say in his next broadcast.  No, wait – I wish I could wait forever.  After all, he was already saying
We need to hire former CIA or NSA or FBI or Navy Seals that have been involved in counter-insurgency operations all over the world, that have killed people, that understand how to fight; that don't bring a knife to a gunfight, that bring a gun to a gunfight, preferably a shoulder-fired missile to a gunfight, preferably a nuclear weapon to a gunfight!

It is time to go after the left as viciously as they go after us. These people are mentally insane … and I will tell you right now, they would burn books if they could.

They would love to burn the Bible, because we all know they hate God. And you know they hate the country.
I wonder whether Mr. Root is any relation.  Oh, wait, no, that was "Roof."  But I am pretty sure the entity Root  worships as God is not who he thinks it is.  Tisiphone?
I have been screaming for a number of years now that our failure to concentrate on electing Democrats to state offices, like Governorships, in and prior to 2010, is one of the factors why we have been so killed by gerrymandering.  Which it is.  But never in my wildest dreams did I foresee a federal administration getting into power before 2020 which would be doing its best to destroy the census, along with all other functions of government.
The census in this country doesn't just determine how much funding cities and states receive from the federal government, it also determines the boundaries of congressional and state legislative districts. Undercounting marginalized communities directly disenfranchises them and perpetuates the cycle of disempowerment.
From Bloomberg: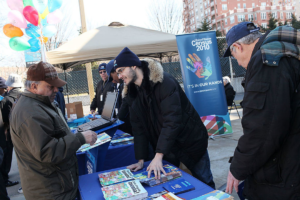 The Government Accountability Office has added the 2020 Census to its list of high-risk projects. Costs at the Census Bureau have mounted each decade as the office failed to use new technology, relying on paper forms and hundreds of thousands of human enumerators. In 2010, an aborted effort to use handheld devices cost hundreds of millions of dollars, eroding legislators' patience with further budget increases. Seven years on, the bureau is struggling to get ready for the next count […]

All this might be surmountable if the bureau had the right leadership and adequate resources. It doesn't. Its director, John Thompson, announced his resignation last month, and other key positions aren't staffed. Trump's budget proposal falls short of what's needed for next year's planned test of the new systems — a sort of dress rehearsal crucial to avoiding expensive mistakes in 2020.
We can't just sit back and let Megaera take care of all this for us, although I do hope she will help with the funding aspect (I would love to see a bunch of Republican budget makers hounded into Hades, wouldn't you?)  But here's a comment from someone who knows, and from anyone who is physically able to work on it, here's what we can do:
just go on-line to Census.gov and watch for positions—starting in 2019. They are experimenting with new ways to cut costs — and have done field tests in several large cities about having an on-line form. I worked as a Field Operations Supervisor in 2010 and now work as a permanent Field Rep for the Bureau of the Census in the Commerce Dept. We collect a lot of data for the Commerce Dept (especially Consumer Spending), The Bureau of Labor Statistics, Housing and Urban Development, The Dept of Justice Crime Statistics, NIH, and keep local demographic data up to date. I can say local gov'ts either hate us or help us—the ones who help get the most accurate data because they know it's where the funding comes from and explain that to constituents. When I said to one guy who was refusing —"we need to know how many 4 year olds there are in this county"—he asked "why?" I said "we already know the High School is over crowded; if there are more 4 year olds than freshman, we've got 10 years to pass bonds, buy land, build the new buildings, and make room." People just don't have a clue how this mass collection of data affects their lives.

check out the bls.gov—it will shock you how many professions are "in decline"

check out www.bjs.gov—the data on identity theft and school bullying are shocking

check out wsfrprograms.fws.gov/subpages/nationalsurvey/national_survey.htm–one of the most important sources of information on fish and wildlife recreation in the United States.

check out https://www.census.gov/programs-surveys/ahs.html the most comprehensive national housing survey in the United States.

We do a lot. We are SWORN Federal Employees who take a lifetime oath of confidentiality.

The Repubs would like to eliminate everything we do but for the Constitutionally mandated decennials — kos is right—they will screw with us if they can.
The Furies and I will be back.
Cross posted to Care2 at http://www.care2.com/news/member/101612212/4058278