I'm writing for tomorrow, day 148.  Yesterday's change in schedule did me in totally.  By the time Midnight arrived, my face was hovering over the keyboard.  I had a decent night's sleep, so I'm feeling half-human again.  I was most pleased (not to mention relieved) with the Broncos' win.
Jig Zone Puzzle:
Today's took me 4:04 (average 5:22).  To do it, click here.  How did you do?
Short Takes:
From Liberals Unite: Friday night in a live show, Bill Maher talked about the polarization currently in this country. He said that the main reason for this polarization was Fox News.
Was the Republican fool outmatched or what?
From Upworthy: This video is chock-full-o hilariously absurd questions, right? The questions sound absurd because it's strange to ask them. Lesbians are asked these questions all the time.
Personally, I have been "guilty" of telling gay and lesbian people that I support their rights. On the other hand, with Republicans trying so hard to take those rights away, perhaps LGBT folks need all the "guilty" supporters they can get.
From Daily Kos Elections Digest: NH-02: Well, the Club for Growth sure drafted quite the piece of work up in New Hampshire. State Rep. Marilinda Garcia, who just won the GOP primary to take on Democratic Rep. Annie Kuster, absolutely loves to holler about how awful Obamacare is, which is exactly what you'd expect from a cookie-cutter tea partier nominated with hefty Club support. Only the local public radio station just managed to get Garcia to choke pretty hard on those cookie crumbs:
But when asked about her own health care coverage, Garcia demurred.

Garcia: "I… that's my own issue."

NHPR: "So you don't want to say?"

Garcia: "No that's fine, I don't need to share everything."

NHPR: "I bet it will come up again. Probably that's something the media will want to know, with you making health care an issue in your campaign."

Garcia: "My constituents talk to me so I am not here running on my own issues. I am expressing what they come up with."

NHPR: "Is it fair to say you are not getting your health care through Obamacare, through the (federal) exchange?"

Garcia: "I don't need to talk about that. Thank you."
Oh! Oh, but you do! You do need to talk about that, Rep. Garcia, because if you're trashing our current health care system, you need to explain what your alternatives are. And if your personal "alternative" is, in fact, Obamacare, then your would-be constituents deserve to know. Garcia's campaign claimed after this disastrous interview that no, she's not covered under the Affordable Care Act, but if that's the case, why couldn't she just explain that at the time? And has she provided any proof? No, this one's not going to go away quite as readily as Garcia wishes.
Republicans figure that they deserve the benefits, but YOU don't.
Cartoon: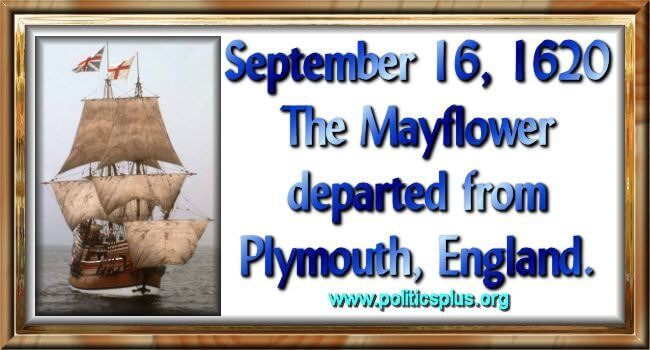 Because the Republican Party was not in charge, the crew and passengers did not starve to death on the way.