The heat wave has returned to Portland with a vengeance, and we are under an Excessive Heat Warning until Friday evening.  Today is a grocery delivery day, and late this afternoon, Wendt will be here to pamper and polish the TomCat.
Jig Zone Puzzle:
Today's took me 3:40 (average 4:37).  To do it, click here.  How did you do?
Short Takes:
From NY Times: Horseback riders, their faces streaked in yellow and black paint, led the procession out of their tepee-dotted camp. Two hundred people followed, making their daily walk a mile up a rural highway to a patch of prairie grass and excavated dirt that has become a new kind of battlefield, between a pipeline and American Indians who say it will threaten water supplies and sacred lands.
The Texas-based company building the Dakota Access pipeline, Energy Transfer Partners, calls the project a major step toward the United States' weaning itself off foreign oil. The company says the nearly 1,170-mile buried pipeline will infuse millions of dollars into local economies and is safer than trucks and train cars that can topple and spill and crash and burn.
But the people who stood at the gates of a construction site where crews had been building an access road toward the pipeline viewed the project as a wounding intrusion onto lands where generations of their ancestors hunted bison, gathered water and were born and buried, long before treaties and fences stamped a different order onto the Plains.
Kudos to the Sioux. I endorse their protest wholeheartedly.
From Daily Kos: Officials in Sarnia, Ontario were surprised last night to find approximately 1,500 Americans illegally floating into Canada.
They were participating in the annual Port Huron Float Down, during which people simply float down the river on rafts, inner tubes and other flotation devices from Port Huron, Mich.

High winds pushed them to a number of points along the Canadian shore. They had to be rescued by Sarnia police, the OPP, the Canadian Coast Guard, Canada Border Service Agency and employees from a nearby chemical company Lanxess Canada.
Likely story. Probably a bunch of Justin Trudeau fans trying to get a glimpse.
If Harper's Harlots still ruled Canada, they would have lured those terrorist wetbacks into portapotties, locked them in, and trucked them back to this side of the border.
From TPM: In a lawsuit filed Monday, former Fox News host Andrea Tantaros alleges that ex-network boss Roger Ailes was far from alone in making unwanted sexual advances during her tenure there. Tantaros alleges that network heavyweight Bill O'Reilly and former Sen. Scott Brown (R-MA) also contributed to a culture of "misogyny" at the conservative news network.
Tantaros' suit comes after Ailes resigned from the network amid mounting allegations of sexual harassment and retaliation, first made by fired host Gretchen Carlson in a lawsuit filed in July (Ailes strenously denied those allegations through his lawyers). Tantaros' lawsuit names the network's newly appointed co-president, Bill Shine, public relations czar Irena Briganti, and two other high-ranking executives, along with Ailes, whom the complaint labels as a "predator."
This is boggles the mind. Tantaros always lies. Ailes always lies. We have an oxymoron between morons!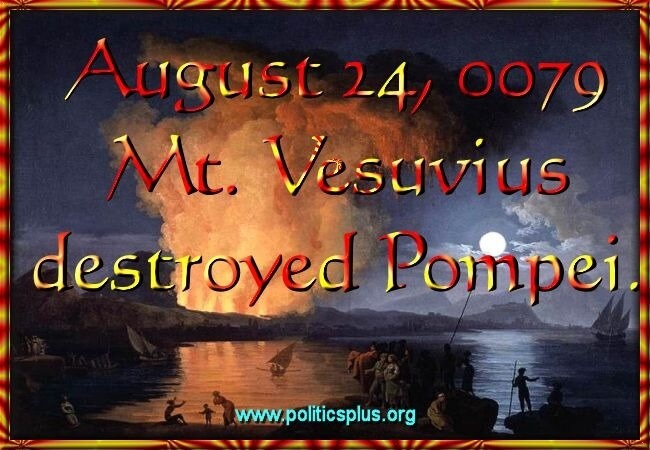 At the time, Nero (R-RO) explained that there was no such thing as volcanic climate change.