It is still raining cats and dogs and my arthritis is running wild. I managed to make some barley vegetable soup and I can smell it through out the house. I know what is for supper tomorrow night. Homemade soup and the knowledge that I won my Fantasy Football match this week will keep me going. Sorry Viv but that FF win feels really good. This is a busy week coming up so I'd best get this posted.
Short Takes
LA Times — Donald Trump is branded with all manner of unflattering labels, but one that hasn't seemed to much bother him is "climate pariah."
The president-elect is unabashed in his disdain for America's global warming policy. He has placed a staunch climate-change doubter and antagonist of mainstream science in charge of reshaping — or as Trump has suggested, dismantling — the Environmental Protection Agency. He has talked frequently about reneging on the historic Paris global climate treaty the U.S. took a lead in drafting. And he has said he wants every federal green-energy program eliminated. …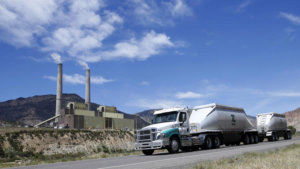 Coal trucks leave a power plant operated by PacifiCorp, Huntington, Utah. (George Frey/Getty Images)
Major U.S. trading partners that signed on to the nearly 200-nation accord reached in Paris last year are already signaling that they will retaliate if the United States backs out, possibly by slapping environmental trade tariffs onto some American products.
None of those potential consequences faze the free-market think tanks urging Trump to go rogue. Just weeks ago, these groups were on the lonely fringe, pursuing an agenda written off as wacky by the mainstream science community, but now find themselves helping drive policy at the highest levels.
There are multiple consequences for every decision and they must be weighed carefully. With Trump vowing to be a climate change denier extrordinaire threatening to pull out of the Paris Climate Agreement, other countries could step in to fill the void and the US could suffer sanctions. One upmanship has its drawbacks. With Trump at the helm, is the US in danger of losing its self anointed title of "leader of the free world"?
NY Times — President-elect Donald J. Trump said on Sunday that he had fallen short in the popular vote in the general election only because millions of people had voted illegally, leveling the baseless claim as part of a daylong storm of Twitter posts voicing anger about a three-state recount push.
"In addition to winning the Electoral College in a landslide, I won the popular vote if you deduct the millions of people who voted illegally," Mr. Trump wrote Sunday afternoon.
The series of posts came one day after Hillary Clinton's campaign said it would participate in a recount effort being undertaken in Wisconsin, and potentially in similar pushes in Michigan and Pennsylvania, by Jill Stein, who was the Green Party candidate. Mr. Trump's statements revived claims he made during the campaign, as polls suggested he was losing to Mrs. Clinton, about a rigged and corrupt system.
As usual, Trump is making accusations without evidence to support them, and proving just how vindictive and sniveling he is. It is going to be a long four years unless it is cut short by some means.
Daily Beast — Ben Carson spent the weekend thinking about his offer to be the Secretary of Housing and Urban Development in Donald Trump's administration, and if he accepts, the retired neurosurgeon could complicate progress made on anti-housing discrimination laws during the Obama administration.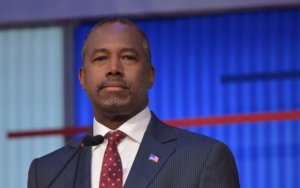 While it is somewhat unclear as to what Carson's goals would be in the position, he has criticized a recent HUD fair housing rule, which requires local communities to assess patterns of income and racial discrimination in housing.
He has referred to the rule, known as "Affirmatively Furthering Fair Housing," as a "mandated social-engineering scheme," and in one instance said it was indicative of policy in a "communist" country.
From Wikipedia:
In his book America the Beautiful (2013), he wrote: "I believe it is a very good idea for physicians, scientists, engineers, and others trained to make decisions based on facts and empirical data to get involved in the political arena."
A novel concept for a Republican, making decisions based on facts and empirical data. Hmmm . . .
My Universe —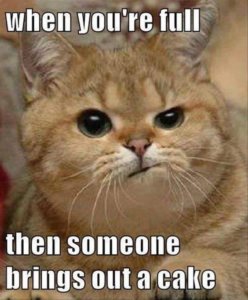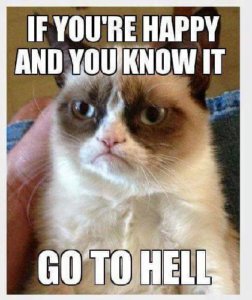 Tomorrow is Monday!