I'm rushing to kitty sun bask early, because we're looking at another 95° day.  Tomorrow will be about 10° cooler, and even that is inordinately hot for Portland at this time of year.  Fortunately I have nothing major on tap.
Jig Zone Puzzle:
Today's took me 2:44 (average 5:14).  To do it, click here.  How did you do?
Short Takes:From Daily Kos (classic: 2/2015):
When Minnesota Governor Mark Dayton took office in 2011, Minnesota had more than a $6 billion dollar deficit and an unemployment rate of 7%. Today, Minnesota's unemployment rate is now below 4% and they have a budget surplus of over $1.2 billion dollars. How did Mark Dayton do this? Did he heed his Republican opponent Tom Emmer's advice?
Make no mistake, government cannot create the jobs we need to turn our economy around, but private business people can. State government can either help improve the necessary business climate – as I will do if elected governor – or it can hurt job development, as my opponents' proposals to maintain the status quo would do.
No. No, he didn't.
During his first four years in office, Gov. Dayton raised the state income tax from 7.85 to 9.85 percent on individuals earning over $150,000, and on couples earning over $250,000 when filing jointly — a tax increase of $2.1 billion. He's also agreed to raise Minnesota's minimum wage to $9.50 an hour by 2018, and passed a state law guaranteeing equal pay for women.
For a healthy economy, list Republican plans, and do the opposite.
From Upworthy: In 2016, "the longest floating structure in world history" will be placed in the ocean.
Don't worry — it's not another super yacht or party barge or some other contraption that will further pollute the ocean
It's called The Ocean Cleanup, and it's a 1.2-mile-long system designed to collect and remove plastic from the ocean.
For two years, it will hang out in the ocean hopefully to begin undoing what we've done for decades: polluted the heck out of the water with plastic trash.
It's basically a stationary array of barriers that uses the ocean's natural currents to collect the plastic at a central location.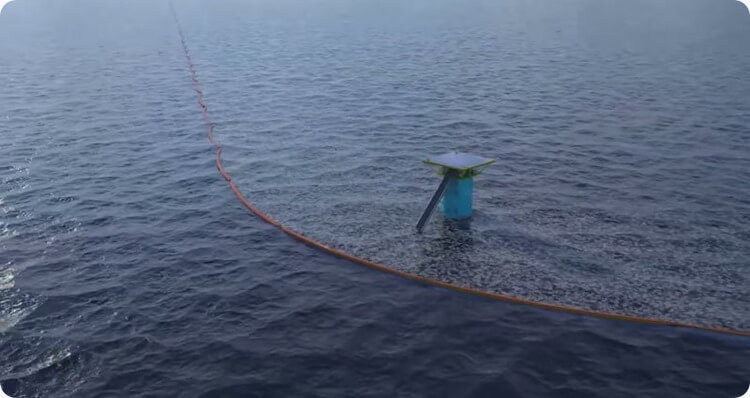 What can I say? Kudos to Ocean cleanup. I'm sure Republicans will fight it.
From NY Times: They arrived wearing whiskers and ears. They purred over new litter fragrances, and pawed through the cat clothes. Hissing? Well, the line was long for that keynote speech: "Photographing Cats — It Looks Easy, but It's Not."
Debunking the cat lady myth, it turns out, is easier said than done.
This was the first CatCon, billed as a celebration of the stylish side of cat fancying. More than 10,000 people crowded into a downtown convention hall here over the weekend to shop for cat-centric merchandise (for people, mostly), have their pictures taken with celebrity Internet cats (such as Lil Bub, famous for her dwarfism), and attend cat-focused panels and speeches.
Nip Bag Alert!!
CAT is where it's AT!!
Cartoon: