I'm running way late.  I did the research for today yesterday, but felt too exhausted to write.  I slept late this morning.  Everything that should be easy, isn't.
Jig Zone Puzzle:
Today's took me 3:42 (average 5:02).  To do it, click here.  How did you do?
Short Takes:
From The New Yorker: Supreme Court Justice Antonin Scalia lashed out at the cable network A&E today, calling its decision to suspend Phil Robertson, the star of the TV series "Duck Dynasty," unconstitutional, and demanding that it be overturned at once.
Speaking at a press conference with fellow Justice Clarence Thomas, a visibly angry Scalia told reporters that Robertson was "exercising his First Amendment right to express an opinion—an opinion, I might add, that many other great Americans agree with."
He warned that the suspension of the "Duck" star would have a "chilling effect" on freedom of speech in America: "If Phil Robertson can be muzzled for expressing this perfectly legitimate view, what's to prevent the same thing from happening to, say, a Justice of the Supreme Court?"
Really! Wouldn't muzzling the hate from SCROTUS (Republican Constitutional VD) Injustices SS Scalia and Teabag Thomas be a wonder to behold?
From Daily Kos: I'm still fairly convinced that Georgia Rep. Jack Kingston is not a real congressman but an elaborate hoax, but everyone insists to me he's real. Either way, he would appear to be the illegitimate love child of Newt Gingrich and the New York Post editorial page.
[O]n Saturday, Kingston came out against free lunches, saying that children should have to pay at least a nominal amount or do some work like sweeping cafeteria floors.

"But one of the things I've talked to the secretary of agriculture about: Why don't you have the kids pay a dime, pay a nickel to instill in them that there is, in fact, no such thing as a free lunch? Or maybe sweep the floor of the cafeteria — and yes, I understand that that would be an administrative problem, and I understand that it would probably lose you money. But think what we would gain as a society in getting people — getting the myth out of their head that there is such a thing as a free lunch," he said.
Because nothing instills a good sense of American whats-what in a child like being forced to perform janitorial duties in school while the kids with better parents go off to play or learn or something. What's a little more lost government money when you can subject all the poor kids in America to a little bit more of that?
It's the depth of InsaniTEA to insist that poor children have to work for their food when Republican politicians refuse to work for theirs.
From New York Magazine: Senator Max Baucus, a Democrat from Montana, has ticked off many members of his party during his 35 years in office. Baucus co-wrote the Bush tax cuts in 2001, is an advocate for tax reform, and warned months ago that the Affordable Care Act, which he shepherded through the Senate, would be a "huge train wreck" if the government didn't improve its outreach to consumers. Republicans are hoping a win in Montana can help them gain control of the Senate in 2014, and while Baucus, who is unpopular there, already said he wouldn't run next year, Democrats are getting him out of their hair even more quickly. Senate aides revealed Wednesday that President Obama will nominate Baucus to be his ambassador to China.
The senator's early departure may boost his party's chances in Montana, as it will allow Governor Steve Bullock to appoint a fellow Democrat to fill his seat. The interim senator, probably Lieutenant Governor John Walsh, could then run in the red state as an incumbent this November.
As good as it may sound to send BARF Baucus, perhaps the most corrupt DINO in the Senate, to China, there is a potential down side. China would be justified in calling it an act of war. Could you blame them?
Cartoon: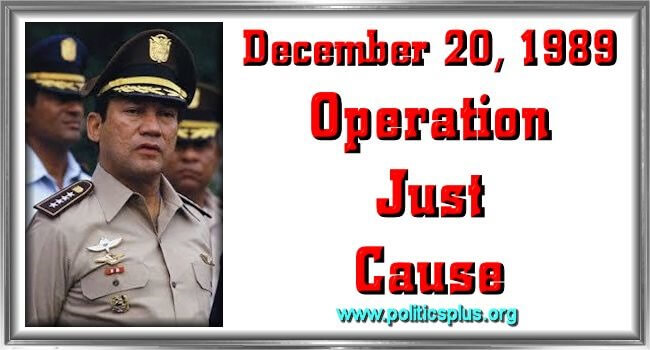 Noriega had refused to give Saint Ronnie Ray Gun's CIA their cut of the drug money being used to fund black ops.