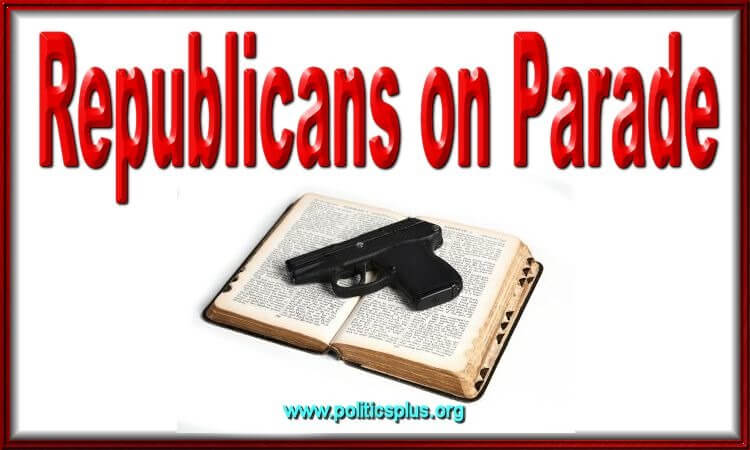 Here is the seventy-fifth article in our Republicans on Parade series, featuring individuals who personify what the Republican Party has become. Today's honoree Illinois Rep. Dan Lipinski, who is technically a Democrat. He is so honored for walking like a Republican, talking like a Republican, quacking like a Republican, voting like a Republican and hating just like a Republican.
Illinois Rep. Dan Lipinski is one of the worst Democrats—very possibly the worst—in the House: Among other things, he voted against Obamacare from the right, he's reliably anti-choice, and he's hostile to gay rights. But that thumbnail sketch doesn't fully convey just how awful Lipinski truly is in his heart. What follows will.

According to a 2014 candidate questionnaire put out by the conservative Illinois Family Institute and just unearthed by the Washington Blade, Lipinski supports an amendment to the constitution that would outlaw same-sex marriage. Lipinski's campaign, when asked for comment, did not dispute the accuracy of the questionnaire, nor did it say that Lipinski's views have since changed.

It's pretty stunning that in 2015, there's even one Democrat left in Congress who wants to overturn the constitutional right to marriage for every adult American, regardless of sexual orientation. Even West Virginia Sen. Joe Manchin, an opponent of same-sex marriage, has said we "must respect and abide by the Supreme Court's decision."

What's really insulting is that Lipinski represents a solidly blue district in the Chicago area that Obama won by 56-43 margin, so Democrats can and should do better…
Inserted from <Daily Kos>
It's not just his Republican gay-hatred.  He opposes Planned Parenthood, opposes the ACA,  says Kerry should not try to sway Congress on the Iran deal, supports NSA spying on American citizens without a warrant, and supports the NRA!  How much more Republican can he get?!!?
As a rule I tend to tolerate DINOs, because they come from areas so red that no real Democrat could get elected, and at least the DINOs count toward a majority, but I agree with the author about this guy.  Flush the damn Republican, and replace him with a Democrat!