I'm writing for tomorrow, day 160.  After sleeping from 2 PM until 7 AM with three short breaks for food, posting and equestrian events, I'm feeling almost feline again.  Tomorrow is a Holy Day in the Church of the Ellipsoid Orb, but my Broncos will not have a service.  In solidarity with the LFBT community, they are observing their bi week.
Jig Zone Puzzle:
Today's took me 2:54 (average 5:15).  To do it, click here.  How did you do?
My Prison Volunteer Trip:
All things considered, it was a highly productive trip.  I took the bus down to Salem on Wednesday.  We had a Board Meeting, and inducted two new members to our Board.  On Thursday I made two trips to the prison.  In the first we had an Executive Body meeting.  That consists of the Officers if the club (the inside group) and the foundation (the outside group, of which I am the Treasurer).  We discussed plans for meetings for my guys in 2015, including a Community Impact Meeting between my guys and a group of university students in criminology and sociology, an Essay Presentation meeting featuring writers from inside and outside, a Victim Impact meeting between my guys and crime victim, two months of banquet where my guys' families come in, several charity events that my guys are organizing to help others, and more.  We also discussed improving the communications between my guys and their outside supporters, which had fallen off, because our former President had some personal issues, and needed to be replaced, and because my guys have not been feeding me the information I need to maintain a website.  The second meeting was a general meeting with about seventy of my guys.  DOC informed us that they have a new staff advisor.  She seem personable.  I particularly enjoyed introducing her to the newest member of our Board.  She knew who he was, but had never met him.  Until a few months ago he used to be her boss' boss' boss.  He was in charge of Inmate Activities for all of DOC, not just the one prison where we volunteer.  The meeting was primarily housekeeping, informing my guys of the plans we made, and planning a charity event, but we did hear a presentation from a college teacher seeking help to continue a limited opportunity for higher education inside.  I also learned that a good friend of mine was just elected President of the Lakota Club, the prison's Native American group.
Now a couple commented about how non-intimidating the prison entrance seems.  As prisons go, these folks do a better job than most in that respect, but so you don't get the wrong impression, here are a couple more pics.  The first is the same entrance from a different angle.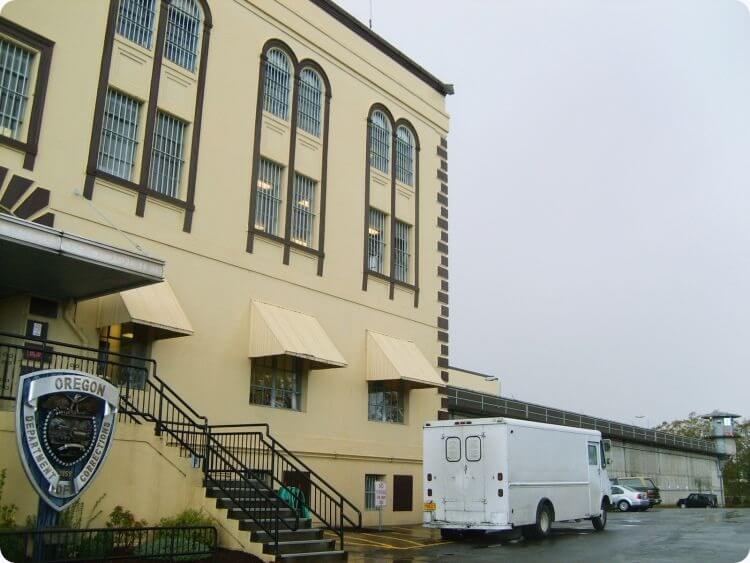 The second is a view od the wall from inside.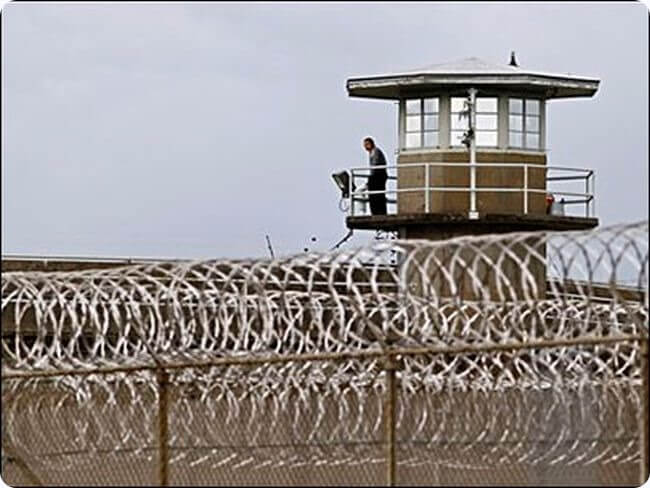 Is that more prison-like?
Short Takes:
From The New Yorker: In a Thursday appearance on the Fox News Channel, former Vice-President Dick Cheney said that it was "no fair" that President Obama gets to bomb Syria.
"I'm envious as hell," he told Fox's Sean Hannity. "That was on my bucket list."
Asked if he had any advice for the President on bombing Syria, Cheney said, "Just enjoy it. It doesn't get any better than this."
Andy has captured ChickenHawk Cheney, aka Five Deferment Dick, perfectly!
From Upworthy: Actor, advocate, and creative dreamboat Joseph Gordon-Levitt ponders aloud how his views on gender equality went viral not once, but twice. He has some interesting thoughts to share. Take a look — at 3:45, he asks something of all of us, especially if you have a webcam on your computer!
I consider myself a feminist and have been since the 1960's for the reasons he mentioned. To my surprise, the movement had a lot of financial support from high end corporations back then. In my youthful naiveté, I thought they were practicing good community relations. In fact, they had figured out that, once women were established as workers, they could stop paying men a living wage. So now it takes two workers to support most families. Some blame the women's movement for this, but that is absurd. Republicans want you to blame the victims of corporate greed, not the perpetrators.
From NY Times: With a competitive election for governor of Wisconsin less than six weeks away, a federal appeals court on Friday narrowly decided against hearing arguments on a recently instituted photo identification requirement for the state's voters.
In an order that evenly split the United States Court of Appeals for the Seventh Circuit here, the judges turned down pleas for a hearing by the full court from people who argue that the requirement has created confusion and chaos. The decision came about a month before in-person early voting begins and after some in Wisconsin may have mailed in absentee ballots.
The matter could ultimately wind up before the United States Supreme Court, and the Wisconsin case is seen as noteworthy among the numerous legal fights playing out around the country over voting regulations. Many of the regulations have been introduced in the last four years in states with Republican-dominated governments, like Wisconsin.
Voting officials and clerks in Wisconsin have been racing to prepare voters and poll-watchers for the identification requirement since a three-member panel of the Seventh Circuit court decided on Sept. 12 that the law, delayed for more than two years, could take effect immediately.
This is s tragic loss for the oppressed people of Fitzwalkerstan, living under the criminal tyranny of Fartfuhrer Walker.
Cartoon: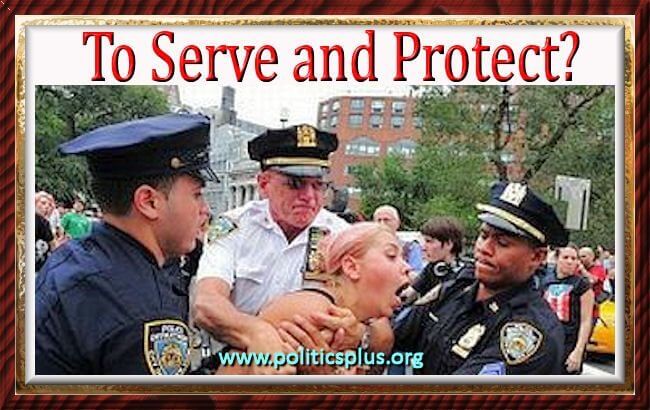 I originally published this cartoon on this date in 2011. Sadly little has changed.