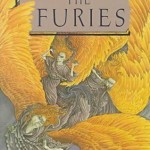 I have a few items today which seem to call for the efforts of the Greek Furies (Erinyes) to come and deal with them. As a reminder, though no one really knows how many there were supposed to be, the three names we have are Alecto, Megaera, and Tisiphone. These roughly translate as "unceasing," "grudging," and "vengeful destruction."
First, though, before handing off to the Furies, I want to follow up on July 30's story about "National Whistleblowers Appreciation Day." You may recall I quoted from John Kiriakou and Tom Drake, and mentioned Jeffrey Sterling not being available as he is still locked up. I have since received an email forwarded by Roots Action from his wife, Holly. She states that he has served a bit over one year of his three-and-a-half year sentence, and there are a few things we can do ourselves.
The need is threefold. First, he is not getting appropriate attention for serious cardiac medical issues. He has a history of atrial fibrillation (in the past he has been hospitalized for it) and is now experiencing chest pains, shortness of breath, and dizziness. Holly has written to the Warden about his medical conditon, and has received no answer. She would really appreciate if anyone who can would contact the prison warden, Deborah Denham, to advocate for medical attention for Jeffrey. The email address is ENG slash ExecAssistant at bop dot gov (I'm spelling it the long way to avoid a link that's not to a site) and the phone number 303-763-4300. (Personal note from me: if I can come up with any more accuracy or other alternatives I will add it/them in a comment.)
Second – I vividly remember when John Kiriakou was incarcerated how the family, his wife and three little girls, were up against the wall just to try to make the mortgage payments, and on top of that, they did not put him in the nearest prison, so that visiting was a challenge both in terms of energy and financially. (They also threatened "diesel therapy" – a creative term for moving him between prisons without notice.) Firedoglake was collecting for John, and, with help, they did not lose their home. The Sterlings have a Sterling Family Fund set up for them on GoFundMe. They want to appeal his conviction, and Holly would like to make the 800-plus mile trip to visit him once in a while, and both require money. (There's also more background information there, should you be interested.)
Third, for those of us who are not locked up, it may be impossible to realize how much words of encouragement can mean. Even if it's just a card. He can receive snailmail at
JEFFREY STERLING, 38338-044
FCI Englewood
Federal Correctional Institution
9595 West Quincy Avenue
Littleton, CO 80123
And, yes, there is a petition . It also has more background.
Now, moving right along, I'll whip quickly through a few stories of jaw-dropping – something. First, let's go to Indiana, specifically to South Bend, where, in 2012, Vivian Franklin awakened to loud pounding on her door between three and four in the morning. Three (warrantless) police officers shining a flashlight in her eyes barged in. They were looking for Dan, Vivian's older son, who was not there. This did not stop them from hauling her younger son, DeShawn, 17, out of bed and assaulting him with fists and tasers. In the process, a taser probe got stuck in DeShawn's side; the officers were unable to remove it and had to call an ambulance and EMT's to do so. (I am restraining my snark here.)
Where the incident goes right through the Looking Glass is that, while DeShawn was shouting he was not Dan, and Vivian was shouting DeShawn was not Dan, and the officers were insisting Dan must be there because they had trailed him to the home – Dan showed up. Whereupon the officers opted not to arrest him.
So in March, 2013 the Franklins reasonably filed suit. Named in the suit were the three officers, the city, the mayor, and the police chief. Finally, this year, the suit was adjudicated in Fort Wayne.
The jury found that the Franklins' constitutional rights had been violated. They awarded damages of ONE DOLLAR. Yes, you read that right. One dollar.
Grudging, I would say. Megaera, I woudn't stop with the officers, the city, the mayor, and the police chief. I'd definitely follow up with that jury. Perhaps Indiana, or at least South Bend, really did deserve Mike Pence.
Let's now go to Watauga, Texas, where an unidentified man made a threat in a phone message to a local mosque, in which he threatened to decapitate Muslims who attended it.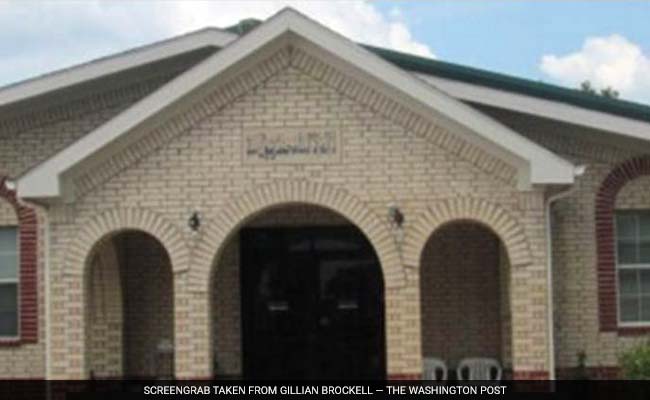 The caller identified as a "Christian." Police in Watauga are investigating but aren't treating it as a direct threat at the moment. the FBI has also been notified.
Of course, Tisiphone, you will want to find this person. But almost more chilling was the remark that "a caller made explicitly violent threats that went well beyond the kind of verbal abuse callers normally level against the mosque."
It should NOT be "normal" for callers to "level verbal abuse" against ANY person or group. And it is un-American that this happens.
So you may be digging out a long, long list.
Finally for this week, this happened in Punta Gorda , FL (one of only a few states we might expect it in). I'll just quote:
A woman, identified as Mary Knowlton, was selected to participate in a "shoot or don't shoot" training exercise at the Punta Gorda Police Academy. She was selected at random from a group of 35 citizens who were participating in a two hour Citizens Academy—a program created to teach local civics to civilians.

Mary Knowlton, 73, was shot during a role-play scenario in which the Punta Gorda police officer was playing a "bad guy" and fired several times at the woman who was supposed to be playing the victim, according to Sue Paquin, a photographer who was covering the event for the Sun and witnessed the incident.

Knowlton was transported to Lee Memorial Hospital where she was pronounced dead.

Mrs. Knowlton was originally from Austin, Minnesota and was retired in Punta Gorda. She had been a librarian in Scott County, Minnesota.
This incident may reflect more stupidity than malice (and once again I need to restrain my snark/sarcasm). But things like this happen all the time. Alecto, maybe you can inject some sense here. I certainly hope so.
The Furies and I will be back.
Cross posted to Care2 at http://www.care2.com/news/member/101612212/4004933