It's another hot muggy day with the high forecast in the 90°s.  I'm running late, because I could not sleep last night, as it was too muggy.  Once I finally did fall asleep, I overslept this morning and got a late start.  I got all the Canadian Holidays from my Outlook calendar by deleting them one at a time, through 2026.  Next July 1, I'm going to het a BIG bowl of chili and point my butt North.  It's only 313 miles to Vancouver.
Jig Zone Puzzle:
Today's took me 3:49 (average 4:29).  To do it, click here. How did you do?
From Politico: Donald Trump said Wednesday that, if he is elected president, he would consider recognizing Crimea as Russian territory and lifting the sanctions against Russia.
At a wide-ranging news conference, Trump said he "would be looking into that" when asked about his stance on Crimea and Russia. The Crimean Peninsula has been part of Ukraine for decades, but Russian President Vladimir Putin annexed the territory in March 2014 after a popular revolt toppled Kiev's pro-Russian government.
This is documentation of a claim I made in an earlier comment. No matter how little you may like Clinton's foreign policy, which appears to be an extension of Obama's (a major improvement over the Bush Reich), please don't try to tell me that Trump's is better.
From I Side With: Answer the following questions to see which 2016 Presidential candidate you side with.
Click through to take the test yourself,  Here are my results.
Hillary Clinton 97%
Jill Stein 97%
Rump Dump Trump 4%
The key thing here is how much alike Hillary and Jill are. Back when Bernie was still included, I got 100% Bernie. Considering how alike the three are to call Clinton the lesser evil is irrational.
From NY Times: After a string of high-profile defeats, the prosecutors who were unable to win convictions of police officers in the death of Freddie Gray defended themselves on Thursday and sharply accused the city's Police Department of undermining them.
At a news conference the day after their boss, Marilyn J. Mosby, the state's attorney for Baltimore, announced she was dropping charges against the three officers who still awaited trial, the lead prosecutors — both seasoned lawyers — said the police had failed to serve search warrants for the officers' personal cellphones. The lawyers also echoed a charge made in court that a detective assigned to the case was sabotaging it.
I've said it before, and I'll keep saying it. As much as I appreciate and support the service the majority of police officers and condemn violence committed against police officers, the element of police culture that demands that good officers protect criminals in their midst from accountability must be ended. Every community needs a civilian review board with proportional community representation and teeth.
From YouTube: Bill Maher Live DNC Special Edition: July 28
Good points, in addition to…
FOMCROTFPIMPLMAO!
Cartoon: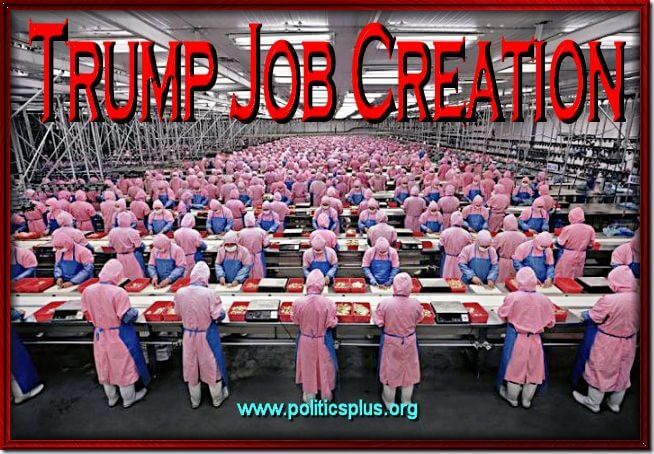 Making Trump products in an Asian sweat shop.