It sure has been a crazy day!  Windows Update warned me that it was a big one, but I had to get it done, because I can't be interrupted when I do my online shopping tonight.  It took well over an hour, but at least it installed clean.  Between that and all the other things I have to do, I worked through my morning nap. But I did get a new cat smiley. ‍
Jig Zone Puzzle:
Today's took me 2:35 (average 5:00).  To do it, click here.  How did you do?
Fantasy Football Report:
Here's the latest from our own fantasy football league, lefty blog friends.
Playoffs: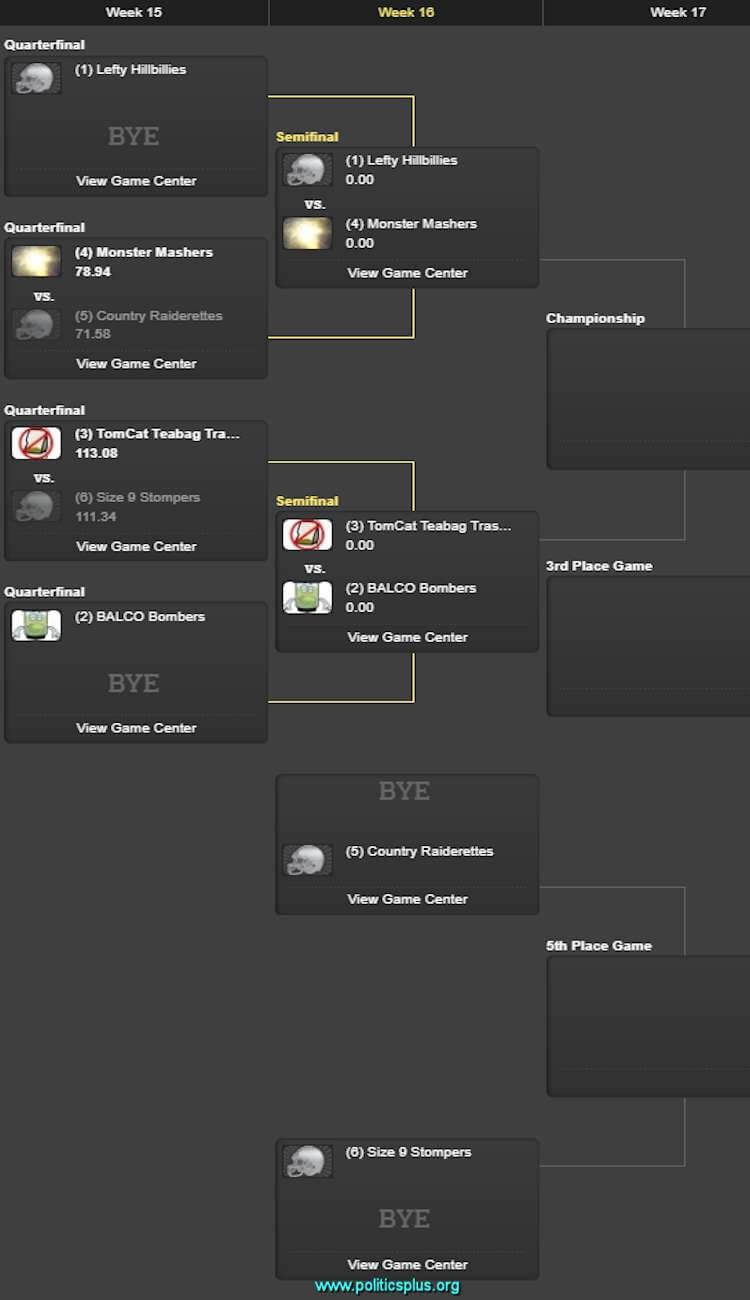 Patty Monster eliminated Wendy and plays Vivian in the Semis this weekend.  I squeaked by the Sasquatch by less than two points and play Seth in the Semis.  Wendy plays Squatch this weekend in the game for 5th place.
Short Takes:
From YouTube (Media Matters Channel): Right-wing media call Mueller's investigation a coup against Trump
Barf Bag Alert!!
If this were 1960s, I'd call it Russian Propaganda. OOPS!! That's what it is! RESIST!!
From Huffington Post: The Senate banking committee rejected President Donald Trump's choice to lead the Export-Import Bank on Tuesday, voting 10-13 against advancing his nomination to the full Senate.
Scott Garrett, who was a tea-party-aligned Republican congressman from New Jersey until he lost his re-election bid in 2016, has faced intense opposition from the business community ― corporations like General Electric Co. and Boeing ― and many traditional GOP allies, such as the U.S. Chamber of Commerce and the National Association of Manufacturers.
That's because Garrett once wanted to shutter the institution that he now is trying to run, and he consistently voted against reauthorizing it.
No doubt this Bagger is drunk on InsaniTEA and should not be confirmed, but why is the only way to stop one of these guys objection by Banksters and corporate criminals? RESIST!!
From Alternet:
Here are the grounds for investigation. [leading to impeachment]
1. Obstructing justice.
Beginning soon after the inauguration, the president engaged in a course of conduct that sought to obstruct justice in the Federal Bureau of Investigation's investigations of Lieutenant General Michael Flynn and of his own campaign's potential involvement with Russian activity in the 2016 election.
2. Violating the Foreign Emoluments Clause and Domestic Emoluments Clause of the U.S. Constitution.
Through his businesses in the United States and abroad, the president receives payments, regulatory approval, and other forms of direct and indirect financial benefits from foreign governments. These violate the Constitution's Foreign Emoluments Clause, which prohibits federal officials, including the president, from receiving a "present" or "emolument" from any foreign government or official. The president's businesses also act as a conduit for enrichment from federal and state government coffers. These violate the Domestic Emoluments Clause, which prohibits the president from receiving, beyond his official salary, any emolument from the United States or any state.
3. Conspiring with others to commit crimes against the United States involving the solicitation and intended receipt by his presidential campaign of things of value from a foreign government and other foreign nationals, and to conceal those violations.
In the 2016 election, the senior officials of Trump's presidential campaign (including his campaign chairman, his son and his son-in-law) met with Russian nationals after an invitation to receive compromising information about his campaign opponent, Hillary Clinton, that they were told would be of great value to the campaign. Federal campaign finance law prohibits a candidate or campaign from soliciting a foreign national (including a foreign government) for a thing of value. In 2017, after this meeting was revealed, President Trump personally dictated a misleading public statement on behalf of his son about the intended purpose of the meeting.
I shared three of eight. Click through for the other five. RESIST!!
Cartoon: