I'm having a very busy day. I have a grocery delivery coming in the next couple hours, and need to unpack them and put them away. Later Wendy is coming to scrub and de-stink the TomCat, tighten down the nuts and bolts on my power chair, do some light cleaning, and eat both the supper I prepared for her and some sweets to contribute to the Southern Exposure Project. Tomorrow I'm going to the prison to help facilitate a Victims Impact Meeting, involving several outside victims and up to 100 of my guys. Because I won't be home until quite late, please assume that I will be publishing Personal Updates only and Thursday and Friday and will not be sending links messages on Care2, so please don't worry.
Jig Zone Puzzle:
Today's took me 4:10 (average 5:30). To do it, click here. How did you do?
Short Takes:
From NBC: Defense Secretary Ash Carter ordered the Pentagon on Wednesday to stop clawing-back the bonuses that thousands of soldiers got for reenlisting to serve in Iraq and Afghanistan.
"There is no more important responsibility for the Department of Defense than keeping faith with our people," Carter said in a statement. "That means treating them fairly and equitably, honoring their service and sacrifice, and keeping our word. Today, in keeping with that obligation, I am ordering a series of steps to ensure fair treatment for thousands of California National Guard soldiers who may have received incentive bonuses and tuition assistance improperly as a result of errors and in some cases criminal behavior by members of the California National Guard."
Carter's announcement was greeted with cheers in Kempner, Texas where Don and Susan Haley — both Iraq War veterans — had been struggling to pay back the bonuses they got when they reenlisted a decade ago in the California National Guard.
I trust JD will be most pleased with this.
From US News: A new report finds that the global gender pay gap will not be closed for another 170 years if current trends continue.
Click through to watch the video. I had to remove it because it autoplays.
A woman's place is in the House… and the Senate… and the White House… and above the glass ceiling!!
From NY Times: Thanks to recent gains, the Democrats now have a clear but vulnerable lead in the race for Senate control. Prediction markets give them a 78 percent chance of winning control, according to PredictWise.
There are nine competitive races, and the Democrats need to win at least five of them (if they also win the vice-presidency, which breaks Senate ties).
Every weekday, get thought-provoking commentary from Op-Ed columnists, the Times editorial board and contributing writers from around the world.
Democrats have seemingly safe leads over Republican incumbents in Illinois and Wisconsin and are also favored in Nevada, Indiana, Pennsylvania and New Hampshire. Missouri is a toss-up.
If you see new polls from Pennsylvania and Missouri, pay particular attention. Recent polls have shown the Republicans slightly ahead, but the prediction markets seem to think the polls haven't yet caught up to the Republicans' Trump-inflicted wounds.
Keep an eye on North Carolina and Florida, too. The Republicans — Richard Burr in North Carolina and Marco Rubio in Florida, both incumbents — are still favored, but the Democrats have a shot.
I happily endorse every Democrat. Even a DINO is better than a Rump Dump Rectumite!
Cartoon: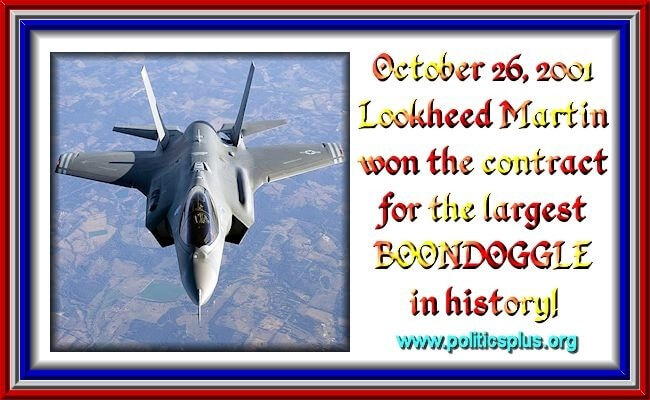 The military doesn't want the F-22, but Republicans won't allow its removal from the budget.