Fortunately, today should be the last day in the heat wave.  85° is the forecast high, but the last two days have both been more than 5° hotter than forecast.  It will then take a couple days for the building to bleed off the heat.  I'm so ready.
Jig Zone Puzzle:
Today's took me 4:03 (average 4:19).  To do it, click here.  How did you do?
Short Takes:
From TPM: Israel's ambassador to the United States raced in and out of offices on Capitol Hill, trying to persuade lawmakers that the nuclear deal with Iran is a historic mistake.
On the other side, liberal groups ramped up the pressure, warning of political consequences for Democrats who undermine the agreement and casting opposition as a vote for war.
The lobbying fight is on over the pact that the U.S. and other world powers just signed with Iran. The State Department said Sunday it had submitted the agreement to Congress, kicking off a 60-day review period on Monday.
A foreign government has no business lobbying the US Congress! Keep contacting your Congress Critter and Senators.
From Think Progress: The state of the world's climate is complex enough that it takes 413 scientists from 58 countries half a year to completely summarize a year's worth of data.
And 2014 was a doozy…
…For those without the time to peruse nearly 300 pages of scientific summaries, here are seven records that fell in 2014.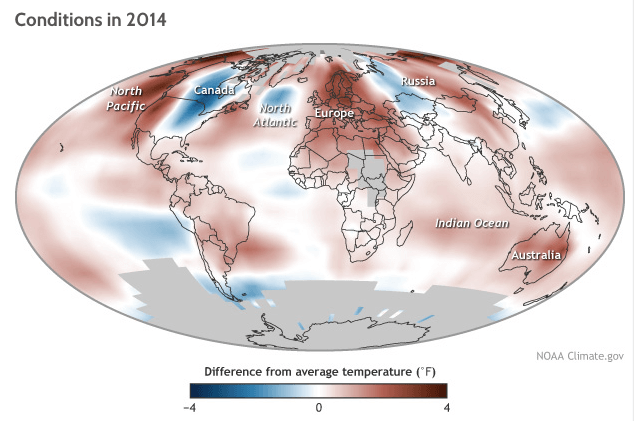 There's one. Click through for the other six.
From Raw Story: John Oliver bashes 'a**hole' Donald Trump while tackling America's astounding food waste
He does cover the subject, doesn't he? However, I do have to disagree with his statement that dog balls are delicious. CAT is where it's AT!! Seriously, do you waste a lot of food? I throw little away, but I do convert quite a bit to methane.
Cartoon: