Today I have a lot of housework chores, and I have to plan my menu and shopping list for this week.  I am also suffering from Orb withdrawal.  Sunday just feels incomplete.
Jig Zone Puzzle:
Today's took me 3:27 (average 5:48).  To do it, click here.  How did you do?
Short Takes:
From Daily Kos: Hilarious Full-Page Ad in NYT Skewers Boehner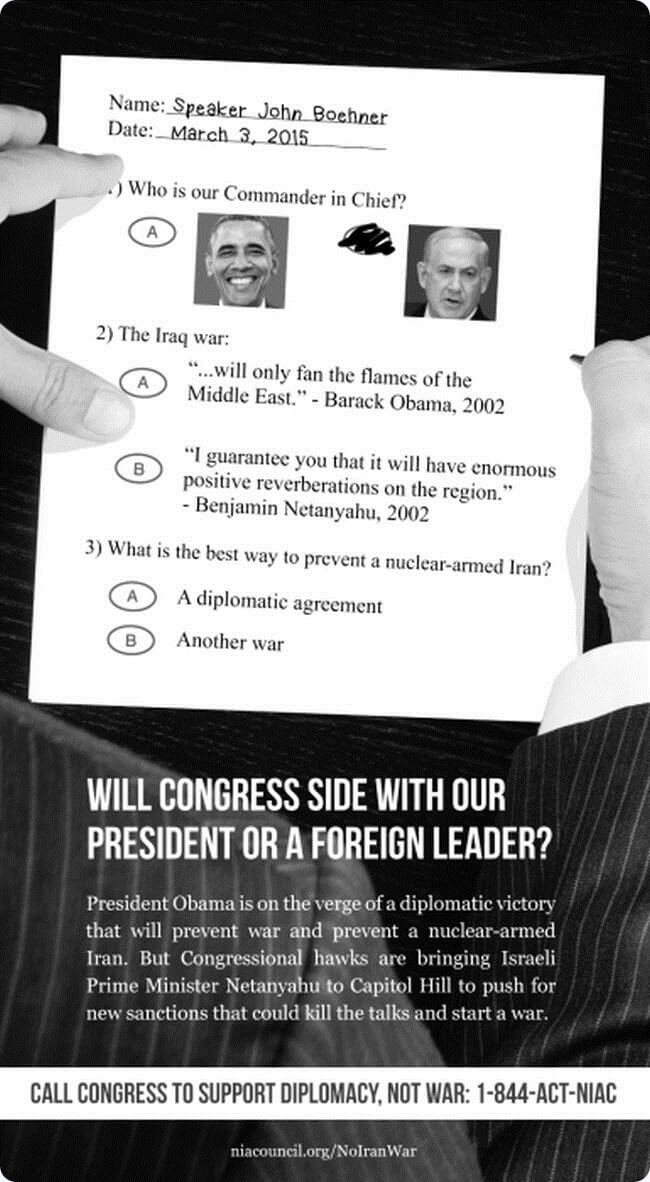 It looks like Bozo Boner chose Butcher Bibi.
From the New Yorker: In his weekly radio address, President Barack Obama reaffirmed his love of country, telling the nation, "I love America—even its idiots."
Expanding on this theme, the President said, "America is made up of all kinds of people: young and old, weak and strong, smart and dumb. And when the really dumb ones get up and act like total clowns, I still love them, because they are part of America. In fact, a really big part."
Andy and Obama can love the idiots. I'll keep identifying them as Republicans.
From Politico: Sen. Lindsey Graham said Sunday the U.S. is facing more terrorist threats than ever and defunding the Department of Homeland Security would be the worst possible thing to do.
Some Republicans aren't supporting a bill to fund the agency unless it scuttles President Barack Obama's executive actions on immigration. But the South Carolina senator said he hopes fellow Republicans will allow the immigration issue to play out in court after a federal judge in Texas issued an injunction last week blocking Obama's immigration actions. Graham said he supports the judge's decision.
If Republicans fail to fund DHS, he said, they'll get blamed as a party.
OMG!  Somebody shoot me!!  I agree with Lindsey Poo!!!  EWWW!!!!  Of course there is a reason Republicans will be blamed, if they defund DHS.  It will be completely their fault!
Cartoon: