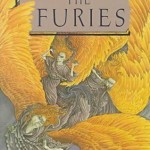 Experts in autocracies have pointed out that it is, unfortunately, easy to slip into normalizing the tyrant, hence it is important to hang on to outrage. These incidents which seem to call for the efforts of the Greek Furies (Erinyes) to come and deal with them will, I hope, help with that. Even though there are many more which I can't include. As a reminder, though no one really knows how many there were supposed to be, the three names we have are Alecto, Megaera, and Tisiphone. These roughly translate as "unceasing," "grudging," and "vengeful destruction."
A rather disgusting practice in Longmont, Colorado, is over now (for now), but not everyone who was involved in it or aware of it has been held accountable. From Denver's Channel 9 (NBC) News:
Some powerful people in Longmont appear to have forgotten that the Constitution still exists.

The Longmont Housing Authority says it was using the homes of low-income residents to train police drug dogs. There weren't warrants, but simply a notice that the landlord was coming, and a police officer and drug dog would be there, too.
The director of operations of the Housing Authority is Krystal Winship Erazo. She says,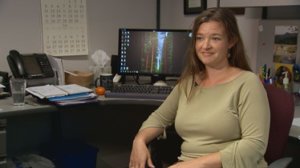 "Two months ago, there were some rumors and some concerns about drug activity on the property and one way we found to address it was to invite a partnership with the Longmont Police Department – to invite the canines over on their training day. Usually it helps the residents feel really secure in that we're following up, we're holding residents accountable, it's an opportunity for the dogs to train."

Yes, the head of a public housing agency in Colorado said they use the homes of low-income people to train police dogs. (emphasis Chennel 9's)
Channel 9 interviewed the heads of other housing authorities in the area, who confirmed their gut feeling that this is unconstitutional. (One laughed out loud because the concept is so ridiculous.) Of course, like a good Republican, Erazo had a ready response:
If there is concern, it kind of sparks some curiosity for me. You know, what are they concerned about if (the officers') only job is to ensure there aren't drugs in the unit?
In other words, if you aren't using, you have nothing to fear. Where have I heard that before?
Anyone who follows statistics on drug use knows that, if police want to find actual drugs, they should be training K9's at the homes of the wealthy in gated communities. The obvious deduction is that the police have no interest in actual drug use. Their interest is in persecuting the poor, and particularly, the poor of color.
At least city officials in Longmont grasp this. They, and the station, are still looking for whoever in the police department knew about this. Perhaps, Megaera, you can help ferret this out.
Staying on the topic of drugs, we now move to Worth County, GA, where, on April 14, the day students at Worth County High School returned from spring break, they found a police state in possession of their school. Worth County High has 900 students. Every one of those 900 was patted down for drugs. From the complaint:
Defendants' searches of students were intrusive, performed in an aggressive manner, and done in full view of other students. For example: a) Deputies ordered students to stand facing the wall with their hands and legs spread wide apart; b) Deputies touched and manipulated students' breasts and genitals; c) Deputies inserted fingers inside girls' bras, and pulled up girls' bras, touching and partially exposing their bare breasts. d) Deputies touched girls' underwear by placing hands inside the waistbands of their pants or reaching up their dresses; e) Deputies touched girls' vaginal areas through their underwear; f) Deputies cupped or groped boys' genitals and touched their buttocks through their pants. 8. Defendants had no warrant or other authority to perform a mass search on hundreds of public school children.
Now, that complaint is the complaint in a class-action civil lawsuit. There are currently no criminal charges, although, according to mark Begnaud, the attorney for the students, the Georgia Bureau of Investigation has opened an investigation.
I see that the Worth County Sheriff's Office website has a sex offender map. It's handy for the Sheriff that he already has the addresses of all of his deputies. Not that I actually expect to see any such result, you understand.
Like a good Republican (for whom the only part of the Constitution actually in effect is the Second Amendment), Sheriff Hobby stands by his actions, "noting that as long as a school administrator was present, the search of the children was legal." I don't know where he came up with that. Not from the School Handbook, that's for sure.
Tisiphone, following up the civil suit to make sure immense damages are awarded appears to be just the tip of the iceberg here.
Moving now to Iowa, where Steve King, Representative from the Fourth District, is working hard to achieve the title of, if not the stupidest member of Congress, still the meanest member of Congress. Perhaps his most memorable quote is wht one about "calves the size of canteloupes," but "not a safety net, it's a hammock" and "let's not get bogged down in Americans dying" also made the news.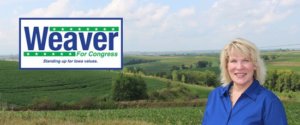 One might argue that he appropriately represents his district in view of this:
Kim Weaver, who had announced in March that she would challenge one of the most repugnant members of Congress, Steve King, for the 4th District seat in Iowa, has withdrawn from the race,. Weaver cited death threats that she has received and political retaliation against the state agency where she is employed.
She said in a post on Facebook:
Beginning during my 2016 campaign, I have received very alarming acts of intimidation, including death threats. While some may say enduring threats are just a part of running for office, my personal safety has increasingly become a concern.
Enduring threats just a part of running for office? Dear God, I hope not! I don't think I even want to know who says that! Alecto, can you work on that before it becomes "unceasing" – if it isn't already too late?
The Furies and I will be back.
Cross posted to Care2 at http://www.care2.com/news/member/101612212/4057275