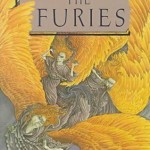 Experts in autocracies have pointed out that it is, unfortunately, easy to slip into normalizing the tyrant, hence it is important to hang on to outrage. These incidents which seem to call for the efforts of the Greek Furies (Erinyes) to come and deal with them will, I hope, help with that. Even though there are many more which I can't include. As a reminder, though no one really knows how many there were supposed to be, the three names we have are Alecto, Megaera, and Tisiphone. These roughly translate as "unceasing," "grudging," and "vengeful destruction."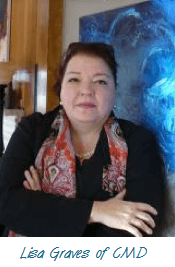 If you can stand one more thing about the Bradley Foundation, this should at least make you smile. As you know if you have been reading for the last three weeks, the Center for Media and Democracy has been working for years to expose the (Lynde and Harry) Bradley Foundation, and this year finally released a comprehensive exposé of this shadow entity. The site to bookmark to find the complete exposure and also specific parts of the exposure is called SourceWatch. And this is not just for the Bradley Foundation. The column on the left of that page will show you many other evildoers upon whom CMD has been working.
It goes without saying that the Bradley Foundation DOES NOT LOVE SourceWatch, and, if you believe that, you are half right. In one way, the Bradley fundation does not love SourceWatch. In another way, however, the Bradley Foundation loves SourceWatch SO MUCH that they are working on getting a website of their own up which will be modeled after SourceWatch. To quote CMD's Lisa Graves,
Oh boy, we can [hardly] wait to see what this group of flaks, hacks, and climate change deniers will come up with, but we will be sure to let you know! (bolding by Lisa)
While we are waiting for that site, I want to call the attention of my readers and of the Furies to an article in Truthout called "Expect More Murders: Why the Radical Right Kills." Written by Spencer Sunshine. it draws heavily on a scholarly paper by one Chip Berlet, a long time scholar on right-wing populist movements. The paper is called "Heroes Know Which Villains to Kill: How Coded Rhetoric Incites Scripted Violence," and if that title doesn't send a chill down your spine, you may not be paying attention. It's worth a read – yes, it's 33 pages, but 11 of those are footnoes, and the body is fairly widely spaced.
From the facts presented by both, I admit that it concerns me a bit that right-wing "heroes" actually DON'T know which villains to kill, though they sure think they do. For instance, one target group is "Muslims," yet in real life this translates into "people they think look like Muslims," and it's obvious that two groups need not be the same. Another target group is transgender persons. Since most of us dress to cover our primary and sexual characteristics, and to reveal basically the secondary sexual characteristics which are consistent with our inner gender identity, I wonder. I wonder if the 26 transgerdered people murdered in 2016 were the only people in 2016 murdered for "liiking transgender." That's not the kind of thing that can be easily known.
Now, of course, as evidenced by the Portland killer (name not used deliberately) yelling in court, "Death to antifa!" by which he meant you and me, and anyone who is opposed to fascism, in other words every decent person, how are we ever going to know whether a killing is a right wing hate crime? And some of us may be interested in, how are we going to defend outselves from being killed by the far right?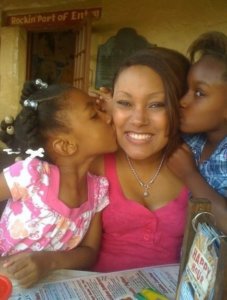 Let me give an example from Teen Vogue (don't laugh; Teen Vogue is developing a reputation for serious, real journalism, and I for one am grateful). On April 30, 2017, in La Jolla, CA, a community within the city of San Diego, CA, a white male opened fire with a semi-automatic pistol at a pool party within an apartment complex. Eight people ended up being taken to a nearby hospital, seven shot, and one who broke an arm while fleeing. Only one was white. One woman of color, a mother of three, died. Witness testimony clearly stated that the witnesses perceved the shooting as racially motivated. Yet, "San Diego Police Chief Shelley Zimmerman said just one day after the shooting that there was "zero information" that race contributed to the attack." Apparently testimony isn't "information" now.
(Unusually, the gunman did not survive the crime. When police arrived, he was re-loading. Apparently he pointed the gun at the police, who fired first and killed him.)
But the point of my example is, if law enforcement has difficulty seeing racial motivation in this situation, despite the colors of the victims and the testimony of the witnesses, how is law enforcement – how is anyone – ever going to determine, if a white activist is killed by one of these right-wing "heroes", that it was a hate crime? Lincoln Blades, the author of the Teen Vogue article, ends with
In America, citizens must grapple with reality. Not only is white male terrorism as dangerous as Islamic extremism, but our collective safety rests in rooting out the source of their radicalization.
Sunshine ends his Truthout op-ed thus:
With Trump and his appointees openly circulating demonizing narratives, the genie is out of the American bottle. US presidents have limited political power, but they have an incredible ability to set the mood of the country. And the mood is ugly. We can expect more murders from hate-steeped men like [Portland killer name redacted].
Alecto and Tisiphone, I can hear you now. "Sheesh! It isn't enough just to go after evildoers any more? Now you want us to be detectives too?" Well, yes. There really isn't anyone else. No law enforcement under the present administration is going to do it. Please.
Megaera, I didn't include you in that; I want you to take a little trip to Texas and have a – discussion – with a Junior High teacher there.
Lizeth Villanueva is a thirteen year old kinda brown Salvadorean American Honor Student with zero history of disciplinary problems at Anthony Aguirre Junior High in Channelview, Texas, near Houston.

Sure, she's a cute kid, an honors student who's never been anything other than a credit to her school, but still there's still that troublesome slight excess of brownness she insists on displaying – so what could be more natural than her teachers practicing their comedic stylings by honoring her with a vicious, stupidly racist and imminently tenure endangering award?

"On Tuesday, her teacher gave her a "most likely to become a terrorist" award. It was supposed to be a joke, part of a mock end-of-the-year awards ceremony at Anthony Aguirre Junior High in Channelview, Tex., near Houston, where a group of teachers hand certificates to students. Lizeth, 13, said her teacher "just laughed" when she signed and handed her the certificate, just one day after the Manchester arena terrorist attack in Britain."
The story gets even worse from there. The Administration is not happy – but it really isn't clear whether the unhappiness stems from the offense or from the publicity. Just a comment from me on the stupidity here – if it isn't obvious to everyone that the most likely student to become a terrorist in any classroom in America would have to be both male and white – then when will it be?
The Furies and I will be back.
Cross posted to Care2 at http://www.care2.com/news/member/101612212/4056023