Yesterday I felt so tired that I actually fell asleep in my power chair at the medical building, while waiting for the LIFT bus.  However I did make my first four successful transfers, using a quad cane, away from home: to and from the examining couch, and to and from a toilet.  Today, Jeannie, (shower-aide) has come and gone, and Arvilla (PT) is due in thirty minutes.  I feel very tired, and I want to get some rest, as the NH returns are tonight.
Jig Zone Puzzle:
Today's took me 2:54 (average 4:31).  To do it, click here.  How did you do?
In case you forgot:

Woooo Hoooo!!!!
Short Takes:
From Daily Kos: Hurricane Sandy opportunist and all-around overgrown bully Governor Chris Christie has been sitting on a bill that would cut out citizens from the decision process concerning whether or not their drinking water is privatized. Wait no longer, New Jersey. Yesterday, the Garden State's AWOL governor signed the ironically named "Water Infrastructure Protection Act"—the irony is that it protects water from the people who drink it but not from being obliterated by private interests and the one percent's whims.
Knowing PIGnocchio, NJ folks are likely to get their drinking water pumped direct from the Atlantic Ocean, New York Harbor, or worse.
From The New Yorker: The former Florida Governor Jeb Bush is hoping to jump-start his lagging Presidential campaign with a new television ad featuring the worst President in U.S. history, campaign aides confirm.
With the crucial New Hampshire primary just hours away, the Bush campaign believes it can finish strong by reminding voters of Jeb's connection to a man who left the nation in smoldering ruins.
In the ad, which Bush aides are calling "a fantastic closing argument," Jeb's ability to keep the United States safe and create peace around the world is praised by the President, whose decisions helped destabilize the Middle East and give rise to ISIS.
Across the state, the ad featuring the worst President in U.S. history is making a powerful impression on voters.
Andy isn't kidding!! Here's the ad!
Double Bush Barf Bag Alert!!
Crawford Caligula also brought us 9/11!  Strike Three is soooo toast!!
From NY Times: The former New Hampshire governor John Sununu once said that "Iowa picks corn and New Hampshire picks presidents."
This year, New Hampshire may not live up to the billing — but it should nonetheless play a big role.
If the polls are anywhere near right Tuesday, Donald Trump and Bernie Sanders will win the state, perhaps in landslides. Yet neither seems especially likely to win the nomination.
This is not to diminish the appeal of Mr. Sanders or Mr. Trump. Last summer, few could have predicted that they would be leading in every New Hampshire poll by at least seven percentage points during the final week of the race.
Go, Bernie, Go! Stop, Hairball, Stop!
Cartoon: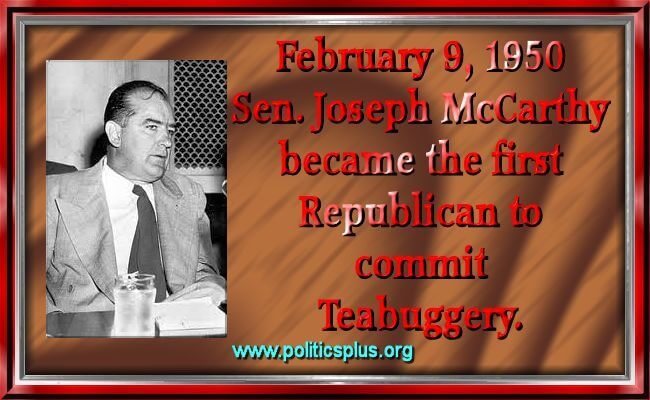 In today's Republican Party, he would be classified as moderate.