I awoke very late after chasing someone's pet rat all night long! The furry critter kept getting away from me, so I chased it. I finally woke up to find myself cuddling one of my furbabes who bears no resemblance to a rat. Tomorrow is busy with physio and teaching.
Short Takes
Huffington Post — Nevada rancher Cliven Bundy was charged in federal court on Thursday with conspiracy, assault on a federal officer and obstruction of justice in connection with the 2014 standoff on federal land near his ranch.
Bundy was arrested on Wednesday night in Portland, Oregon, near the site of another standoff that previously included his sons. …
The takeover at the Malheur National Wildlife Refuge, which began on Jan. 2, was sparked by the return to prison of two Oregon ranchers convicted of setting fires that spread to federal property in the vicinity of the refuge.
The standoff, which was originally led by brothers Ammon and Ryan Bundy, came to a head after the arrest on Wednesday in Portland of their father, Cliven Bundy.
My first thought, I hope the cases against these characters is rock solid. In my mind, they have demonstrated that their "rights" supersede those of everyone else. I guess only time will tell.
Common Dreams — In a move being hailed as both "defiant" and common sense, Democratic lawmakers in the U.S. House on Thursday introduced the "Keep It in the Ground" Act, which would permanently block all new fossil fuel leases on public lands and waters.
The bill, introduced by California Rep. Jared Huffman and cosponsored by 16 colleagues, specifically bars new leases and ends non-producing leases for coal, oil, gas, oil shale, and tar sands on all federal lands, as well as for offshore drilling in the Pacific and Gulf of Mexico. Further, the bill outright prohibits offshore drilling in the Arctic and the Atlantic.
Although this action is sorely overdue, this has about as much chance of suceeding as a snowball in hell with the current Republican dominated Congress. Hopefully, that dominance won't last forever.
Mother Jones — Ted Nugent is no stranger to mounting outrageous defenses of the gun lobby. But this week, the musician's predictable inflammatory language reached new levels of offensive starting on Monday with the following anti-Semitic image posted to his Facebook page: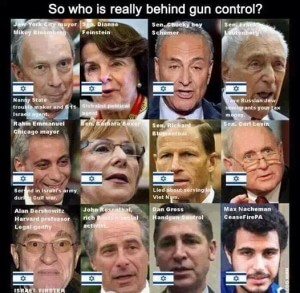 With a long list of seditious and other questionable acts, Nugent, the Pied Piper of Offensiveness, has outdone himself this time. I didn't think that was possible! Thanks to Cal M at Care2, here is a petition to TELL THE NRA: REMOVE TED NUGENT FROM YOUR BOARD OF DIRECTORS.
Common Dreams — The Pentagon budget the Obama administration unveiled this week calls for quadrupling spending on efforts to counter Russia.
The money would move more troops, tanks, and artillery into position near the Russia border. This last Obama budget would also fund another installment in a $1 trillion and 30-year plan to "modernize" our nuclear arsenal with new land-based missiles, bombers, and submarines. …
4. We can't afford it.
We're now spending more than the next 13 countries put together, more than three times as much as China, and nine times as much as Russia. Meanwhile the water crisis in Flint, Michigan points to the consequences of our neglect of our country's infrastructure. According to the National Priorities Project, foregoing the cost of beefing up our nuclear arsenal for one year would enable the U.S. to send nearly 600,000 more students to college for four years. Instead we want to spend more to rekindle the Cold War?
Click through for the other 5 reasons. The proposed US budget would include funds for the nuclear weapons arsenal. Isn't the US a signatory to the Treaty for the Non Proliferation of Nuclear Weapons? Yes, and this appears to fly in the face of that treaty. If the Republicans actually take the time to view the budget proposal, they are likely to start licking their chops.
My Universe —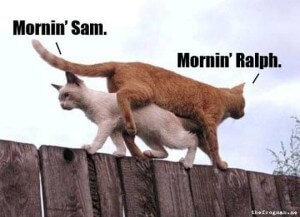 I you can't go around, and you can't go under, go over but be nice about it!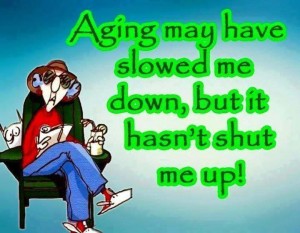 Dedicated to all the Big Mouth award winners and their big mouth friends!