Greetings from the heat wave.  Wendy should arrive momentarily, and it's a good thing too.  I can't stand my own company.  The downside is that the building is so super-heated that it's 90°+ in the shower room, even at 8:00 AM.  To try to keep me cool, when my shower is done, we'll turn a fine spray of cold water on me, not completely dry me, and hope that I make it back to my room, where the AV is already blasting, before I'm sweat soaked.  Later:  Wendy was here, and as always, I enjoyed myself thoroughly.
Jig Zone Puzzle:
Today's took me 2:41 (average 4:29).  To do it, click here.  How did you do?
Short Takes:
From Daily Kos: The House Speaker, in his inimitable snotty-ass frat boy way, called the latest estimate from the Congressional Budget Office that Trumpcare would cost 22 million people their insurance "bogus." Because when it comes to bogus numbers, Ryan knows what he's talking about.
Usually, though, his bogus numbers are dusted with unicorn poop and pixie dust and say that destroying the safety net and cutting taxes for the very rich will save the economy. When the numbers are real, that's when Ryan gets it all wrong, as every former director that the CBO has ever had is happy to tell him—along with the rest of congressional leadership.
The undersigned represent every former Director of the Congressional Budget Office (CBO). We write to express our strong objection to recent attacks on the integrity and professionalism of the agency and on the agency's role in the legislative process.

CBO began serving the Congress in 1975. Over the past 42 years CBO has been firmly committed to providing nonpartisan and high-quality analysis — and that commitment remains as strong and effective today as it has been in the past. Because CBO works for the Congress, and only the Congress, the agency's analysis addresses the unique needs of legislators.

To meet the standard of nonpartisan objectivity, CBO makes no recommendations about policy, regularly consults with researchers and practitioners with a wide range of views (as can be seen in the agency's panels of advisers and reviewers for major studies), and enhances its transparency by releasing extensive descriptions of its analytic techniques and forecast record.
In other words, Mr. Ryan, they don't follow your practice of pulling numbers out of their asses.
Kudos to the CBO directors. Lyin' Ryan never stops trying to shit bucks for billionaires! RESIST!!
From Think Progress: According to a new determination by the Senate parliamentarian, some of the most controversial parts of Senate Republicans' bill to repeal and replace Obamacare violate Senate rules and will thus require 60 votes to pass instead of 51.
The parliamentarian found that key provisions violate the Byrd rule, which prohibits the Senate from including irrelevant matters as part of a reconciliation deal. Republican leadership is pushing the health care bill through as part of the budget reconciliation process in the hopes of passing the bill with a simple majority, thus avoiding filibuster by Democratic legislators.
Parts of the bill that will require 60 votes include defunding Planned Parenthood, a six-month waiting period for purchasing insurance after a lapse in coverage, and restrictions on tax credits for insurance plans that cover abortion. If the bill is not changed before a vote, the 60-vote threshold means it's unlikely that these parts of the bill will pass, as they would require significant bipartisan support.
Another iteration of RepubliCare just bit the dust. Is it dead yet?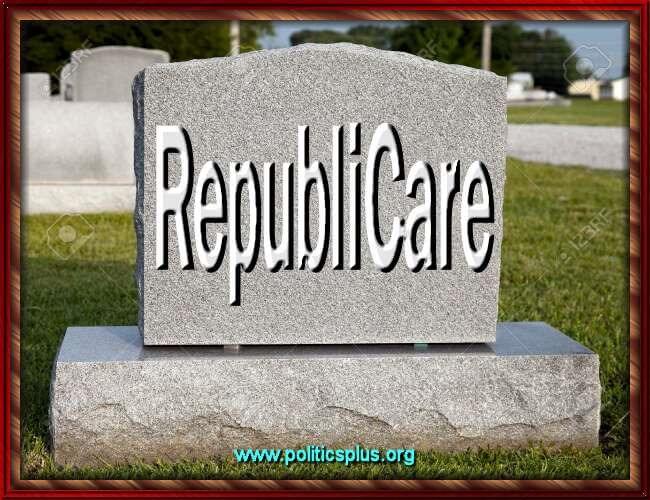 RESIST!!
From NY Times: A newfound memo from Kenneth W. Starr's independent counsel investigation into President Bill Clinton sheds fresh light on a constitutional puzzle that is taking on mounting significance amid the Trump-Russia inquiry: Can a sitting president be indicted?
The 56-page memo, locked in the National Archives for nearly two decades and obtained by The New York Times under the Freedom of Information Act, amounts to the most thorough government-commissioned analysis rejecting a generally held view that presidents are immune from prosecution while in office.
"It is proper, constitutional, and legal for a federal grand jury to indict a sitting president for serious criminal acts that are not part of, and are contrary to, the president's official duties," the Starr office memo concludes. "In this country, no one, even President Clinton, is above the law."
Mr. Starr assigned Ronald Rotunda, a prominent conservative professor of constitutional law and ethics whom Mr. Starr hired as a consultant on his legal team, to write the memo in spring 1998 after deputies advised him that they had gathered enough evidence to ask a grand jury to indict Mr. Clinton, the memo shows.
Other prosecutors working for Mr. Starr developed a draft indictment of Mr. Clinton, which The Times has also requested be made public. The National Archives has not processed that file to determine whether it is exempt from disclosure under grand-jury secrecy rules.
Well, if Slick Willie could be indicted for a BJ, Fuhrer Drumpfenfarten can certainly be indicted for conspiring with a hostile foreign power.  RESIST!!
Cartoon: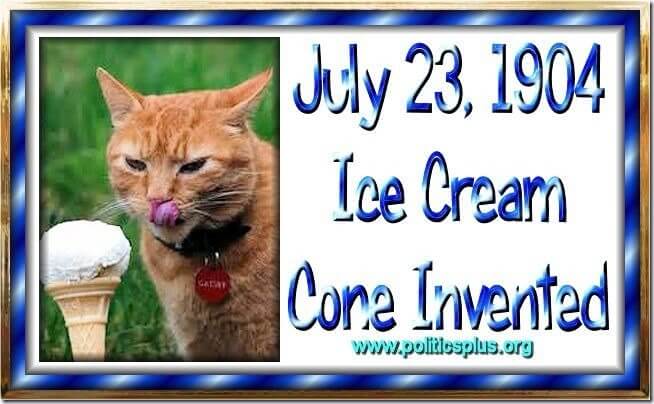 July 24, 1904 – Republicans started stealing them from children.