How can I describe an MRI.  Though painless, few painless experiences are more unpleasant.  It's like being shut in a coffin that is being assaulted with 1,000 jackhammers.  For 30 minutes I had to be absolutely still, while every fiber of my being told me to squirm.  It felt like hours.  I'm waiting for Store to Door to call for my grocery order.  Tomorrow is a grocery delivery day.  Thursday is an all day excursion to get the MRI results.  ARGH!
Jig Zone Puzzle:
Today's took me 3:41 (average 5:20).  To do it, click here.  How did you do?
Short Takes:
From MoveOn: 10 Ideas to Save the Economy: Tame Wall Street
The best way to stop Wall Street malfeasance from costing you your job or life savings is to finally break up the too-big-to-fail banks.
How many times have you seen me say, over the years, "Too big to fail = Too big to exist"?  This is the fourth video in this Robert Reich series. Please click through to MoveOn, and forward it from there.
From Daily Kos: As the Amtrak derailment showed (again), the refusal to spend on infrastructure literally kills. Also, infrastructure spending: (i) is necessary and unavoidable (failure to timely spend on infrastructure increases the deficit in real terms), (ii) improves the gross domestic product and competitiveness, and (iii) is an obvious source for increased employment, particularly in currently hard hit segments.  Moreover, infrastructure spending remains unambiguously popular.  Indeed, infrastructure spending historically has had bipartisan support.
So, why are modern Republicans ideologically opposed to infrastructure spending today?
John Oliver's 21 minute video clip is hilarious, but he doesn't really answer the question. Click through for answers. I have an answer of my own. Every penny Democrats sent making repairs needed to save people's lives is a penny Republicans cannot give to a billionaire.
From NY Times: Surprise! It turns out that there's something to be said for having the brother of a failed president make his own run for the White House. Thanks to Jeb Bush, we may finally have the frank discussion of the Iraq invasion we should have had a decade ago.
But many influential people — not just Mr. Bush — would prefer that we not have that discussion. There's a palpable sense right now of the political and media elite trying to draw a line under the subject. Yes, the narrative goes, we now know that invading Iraq was a terrible mistake, and it's about time that everyone admits it. Now let's move on.
Well, let's not — because that's a false narrative, and everyone who was involved in the debate over the war knows that it's false. The Iraq war wasn't an innocent mistake, a venture undertaken on the basis of intelligence that turned out to be wrong. America invaded Iraq because the Bush administration wanted a war. The public justifications for the invasion were nothing but pretexts, and falsified pretexts at that. We were, in a fundamental sense, lied into war.
Click through for the rest of this fine Paul Krugman editorial. As obvious as the facts seem to us, Republicans will rewrite this history, until their lies become accepted as common knowledge, unless we keep reviewing and broadcasting the truth.
Cartoon: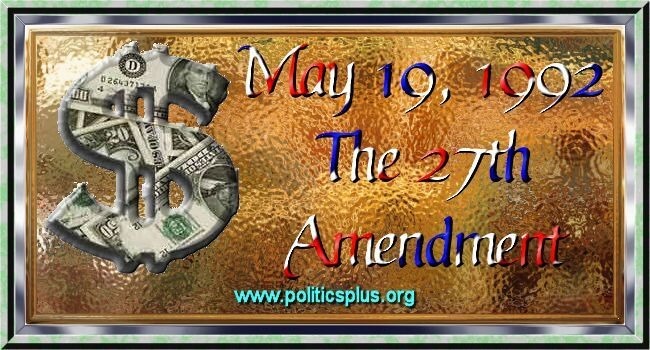 Any more their salaries are tiny, compared to their corruption benefits.