I'm getting another late start today.  When I finally finished with all yesterday's tasks, I could not sleep, because the battery in my smoke detector ran low, and the damn thing started chirping at me every 30 seconds.  We have very high ceilings, and the desk clerk on duty was very short.  She could not reach it, even though she climbed onto mu desk.  I had to wait for shift change at 9:00 AM, when a tall guy came on, and he changed it.  However, I got almost no sleep.  This mourning I did research and took a Lona cat nap.  Tomorrow, please expect no more that a Personal Update.  I have a five hour appointment with my Ocular Oncologist to determine the best way forward for the probable melanoma in my right eye.
Jig Zone Puzzle:
Today's took me 3:47 (average 5:48).  To do it, click here.  How did you do?
Short Takes:
From Daily Kos:
"The last time you signed a contract for a cell phone plan, a bank account, or a credit card, you probably signed away your right to go to court if that company cheated you. That's because most contracts for financial products contain forced arbitration clauses buried deep in the fine print. These clauses prohibit consumers from protecting themselves in court, and they make it a lot easier for financial institutions to get away with cheating their customers." —Sen. Elizabeth Warren, October 2015.
In a move The New York Times calls "the biggest that the agency has made since its inception in 2010," the Consumer Financial Protection Bureau Thursday proposed a rule that would bar mandatory arbitration clauses in contracts with financial firms. Since it requires no congressional approval, the rule quite likely will go into effect after a 90-day public comment period in which opposition from business groups will no doubt be extensive, loud and bullshitty. (If you'd like to comment, you can choose a method here.) Foes of the rule, which could cost firms billions, include the U.S. Chamber of Commerce…
Thank God for Elizabeth Warren for championing the CFPB! I love this rule, but we need such a rule, banning forced mandatory arbitration for all companies!
From NY Times: Last November, Meg Muñoz went to Los Angeles to speak at the annual West Coast conference of Amnesty International. She was nervous. Three months earlier, at a meeting attended by about 500 delegates from 80 countries, Amnesty voted to adopt a proposal in favor of the "full decriminalization of consensual sex work," sparking a storm of controversy. Members of the human rights group in Norway and Sweden resigned en masse, saying the organization's goal should be to end demand for prostitution, not condone it. Around the world, on social media and in the press, opponents blasted Amnesty. In Los Angeles, protesters ringed the lobby of the Sheraton where the conference was being held, and as Muñoz tried to enter, a woman confronted her and became upset as Muñoz explained that, as a former sex worker, she supported Amnesty's position. "She agreed to respect my time at the microphone," Muñoz told me. "That didn't exactly happen" — the woman and other critics yelled out during her panel — "but I understand why it was so hard for her."
Muñoz was in the middle of a pitched battle over the terms, and even the meaning, of sex work. In the United States and around the globe, many sex workers (the term activists prefer to "prostitute") are trying to change how they are perceived and policed. They are fighting the legal status quo, social mores and also mainstream feminism, which has typically focused on saving women from the sex trade rather than supporting sex workers who demand greater rights. But in the last decade, sex-worker activists have gained new allies. If Amnesty's international board approves a final policy in favor of decriminalization in the next month, it will join forces with public-health organizations that have successfully worked for years with groups of sex workers to halt the spread of H.I.V. and AIDS, especially in developing countries.
In my opinion, prostitution should be decriminalized. Attempts to outlaw it over the last 5,000+ years have always been unsuccessful, as they always will be. Income from legal prostitution can be taxed. Legal prostitution can be licensed and regulated to protect sex workers from abuse and  protect public health.  Legal prostitution can be separated from the illegal drug trade.  While I don't encourage it, it's past time to end the exploitation and criminalization of sex workers.
From Huffington Post: North Korean leader Kim Jong Un said his country would not use nuclear weapons unless its sovereignty is infringed by others with nuclear arms, in a speech broadcast on Sunday, and set a five-year plan to boost the secretive state's moribund economy.
He has all the qualifications needed for Rump Dump Trump to want him as a VP candidate.
Cartoon: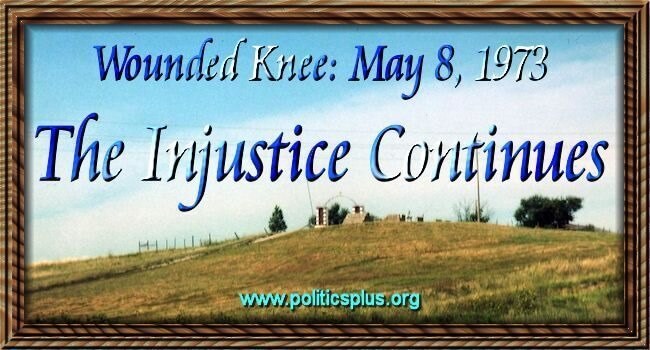 Free Leonard Peltier!