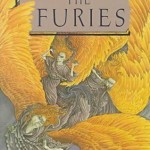 Experts in autocracies have pointed out that it is, unfortunately, easy to slip into normalizing the tyrant, hence it is important to hang on to outrage. These incidents which seem to call for the efforts of the Greek Furies (Erinyes) to come and deal with them will, I hope, help with that. Even though there are many more which I can't include. As a reminder, though no one really knows how many there were supposed to be, the three names we have are Alecto, Megaera, and Tisiphone. These roughly translate as "unceasing," "grudging," and "vengeful destruction.
So – which one of you ladies is in charge of devious? Megaera possibly. Well, Megaers, we have a real doozy of devious right here.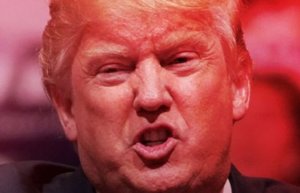 Trump is caught between two camps. His supporters count the end of deportation protections as a key component of his promise to strengthen immigration enforcement. In campaign speeches, Trump repeatedly promised to end the program on "day one" of his presidency and called the protections "unconstitutional executive amnesty."

On the other side…. Some Republican strategists are concerned that suspending DACA could energize Latino voters and liberal activists in key congressional districts during the midterm elections next year.

But senior Trump aides … have examined at least two options that would not directly involve Trump, according to two immigration policy advisors to the White House: a lawsuit brought by states, and new legal guidance that details who is a priority for deportation.
[email protected]#%&*)(+. (That's my personal opinion. Condensed.)
The "legal guidance" mentioned above would be from none other than Jefferson Beauregard Sessions III. It would be what you would expect. As for the states, yes, there are plenty which would gleefully join in a lawsuit suchas is proposed. However there are also some which would willingly file as amici curiae on the right side.
Faithful America does have a petition which is pertinent.
If you read TomCat's open thread yessterday, and watched/listened to Keith, you know some of the crap ICE is already doing (and there is more in last week's Erinyes.) This, however, kind of frosted me –
Diagnosed with PTSD …served two tours in Afghanistan and pleaded guilty for cocaine conviction and is a resident and VETERAN… Perez may likely get deported.

Judge reviewing the case and Tammy Duckworth has written a letter on his behalf.
Daily Kos user "Vetwife" has this to say –
I do not condone this veteran's activity but he fought for America and was willing to take a bullet. Now America or a so called America cannot say, " We owe you a place here with your family"?
And I must say I agree. Tisiphone, maybe you can look into this whole topic?
You may or may not know that a lot of veterans who were non-citizens mistakenly thought that their oath to protect the nation made them a citizen. That has never been true, although a lot of us think it ought to be, and ought always to have been. In theory, I guess, it should be pert of a recruiter's duty to make that clear. In practice, many recruiters believe their duty is to sign up their quota.
Frankly, too, there is so much going on that it is difficult to stay even marginally focused. If you read over TomCat's posts for the last few days, you already know that ICE has gone nutters. If you read or see any news, you know that Thursday was to be a "Day without Immigrants" to make a point – amy you probably also know that one pink slip today (not sure whether there was an actual pink slip or if they were just told) read: "You and your family are fired. Love you."
How much of the immigration brou-ha-ha is to distract us from the Pumpkin Psychopath and his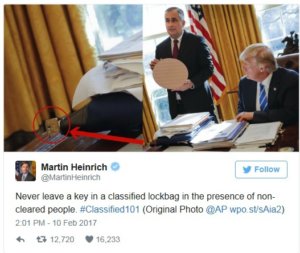 – "handling" – of classified information, ya think? Two tidbits have managed to achieve a little notice, not from prior Russian influence, but simply happening now. The first is that he has intelligence so worried what he might do with information that they are simply not giving it to him. I don't mean the truncated briefings that Mother Jones has brought up – I mean they are deliberately withholding things.
And his sheer carelessness with classified information is now way beyond the wunsecured-obsolete-smartphone stage. Last week he left a key to classified information in plain sight on his desk while meeting with the CEO of Intel. AND REPORTERS.
Then there was the debacle at Mar-a-Lago where he was transacting classified business, in person and on the phone, clearly audible – with whatever member of the club just happened to feel like coming over. One of them thought it would be fun to have his picture taken with the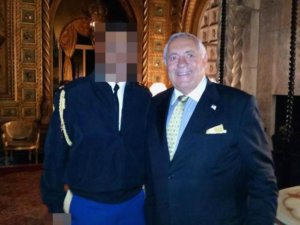 nuclear football – so he did – and posted it on Facebook! (It was nice of the UK Independent to scramble the face – but anyone can go to google and find it with the face intact; you don't have to be on Facebook.)
Alecto, since this is happening constantly, perhaps you can step in?
The Furies and I will be back.
Cross posted to Care2 at http://www.care2.com/news/member/101612212/4037577