I'm writing for tomorrow, day 73.  I have a friend coming over to help me with laundry and heavy cleaning today.  (Later: she called and rescheduled for Saturday, screwing up both days).
Jig Zone Puzzle:
Today's took me 3:02 (average 4:26).  To do it, click here.  How did you do?
Joanne's Humor: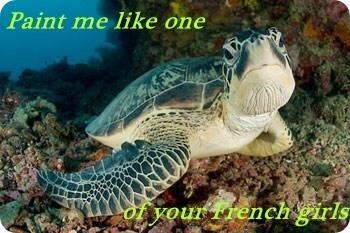 Short Takes:
From The Nation (Hat-Tip Joanne Dixon): …The true measure of Democrats' sincerity will determine how hard they push for these policies in the near term, and also to what extent these ideas will become part of the Democratic agenda in 2016. Should the party retain the White House and maybe even win back Congress in two years, this might decide whether Washington can actually act to slow down dangerous Wall Street trading and exorbitant CEO pay while funneling the benefits back to the middle class.
Really, it goes beyond those particular policies—are Democrats ready to take on the wealthy and corporate classes at full steam, Citizen's United be damned?
It's a question where progressives should resist easy answers. Loyal partisans will dutifully tell you Democrats mean business. Cynical progressives trained to thoroughly distrust the motives of any elected Democrat will tell you otherwise…
This is a tiny snippet from an extensive article.  Click through.  I can only hope that democrats are learning from and not just trolling the left, because the only other alternative, for now, is the Republicans.
From CREW: More than four years after Citizens for Responsibility and Ethics in Washington (CREW) filed a complaint with the Federal Election Commission (FEC) alleging former Republican Delaware Senate candidate Christine O'Donnell had converted more than $20,000 of campaign funds to her personal use, the FEC finally sued O'Donnell and her campaign treasurer, Matt Moran, for exactly that. Most astonishingly, we've learned that in November, the current slate of commissioners voted 6-0 – a nearly unprecedented display of unanimity – to find probable cause to believe O'Donnell and Moran had violated the law. Then last week – again in a 6-0 vote – the Commission authorized the filing of a lawsuit to recover the money.
CREW Executive Director Melanie Sloan stated, "Contrary to all of Christine O'Donnell's whining, she is not and never was an innocent victim of partisan attacks. Rather, she was an otherwise jobless scam artist who fleeced donors to support herself."
CREW's September 2010 complaint, which formed the basis of the FEC's lawsuit, alleged O'Donnell violated the Federal Election Campaign Act by illegally using campaign funds to pay rent and utility bills for a townhouse, where she lived and out of which her campaign operated.
In case you've forgotten Christine O'Dingbat… Barf Bag Alert!!
Kudos to CREW. Click through for details and documents. This goes to show that even the most insane Republicans consider themselves above the law. I liked Elvira's version better.
From Daily Kos: One of the first things the new Republican-led Senate has done is moved a bill forward to approve the Keystone XL Pipeline. Ten Democratic senators and independent Angus King of Maine voted Yea, as seen above.
Five of the eleven are from states won by Mitt Romney in 2012. Angus King, Tom Udall, and Tom Carper, however, are from states President Obama won by more than 10 points.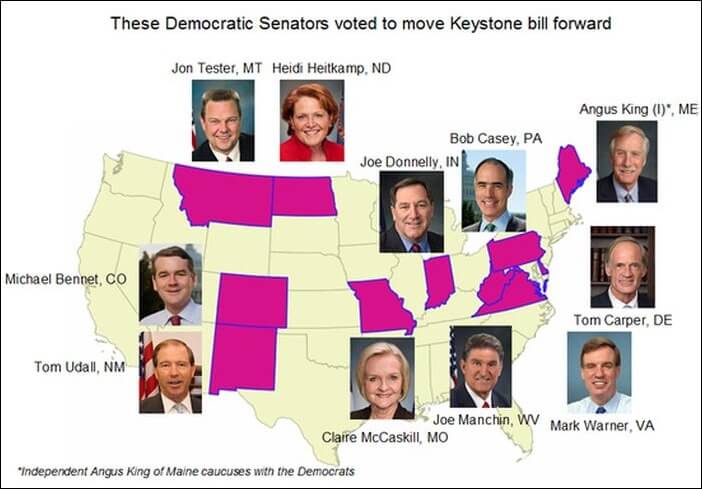 If you own one, tear them a new asshole. Obama intends to veto the bill.
Cartoon: