I'm feeling tired, lethargic, and unmotivated, so it's a good day for TGIF13!!
Jig Zone Puzzle:
Today's took me 3:01 (average 4:50).  To do it, click here.  How did you do?
Short Takes:
From YouTube (GQ Channel): Is Mueller Trying to Stop Trump From Pardoning People?
The only people Trump would pardon, other than family, are people, who know enough about his own crimes to be dangerous, if they flip.  Mueller would not have to investigate this, unless he intended to indict Trump, his family, or people who can spill the beans on Trump.  Wooo Hooo!! One possible way is to bring simultaneous indictments in state and federal court. RESIST!!
From Upworthy: The city's government unveiled an ambitious plan to ban gas-powered cars from the city by the end of the next decade.
"We have planned the end of thermic vehicle use, and therefore of fossil energies, by 2030," Christophe Nadjovski, Paris deputy mayor in charge of transportation, told France Info radio.
The city's mayor, Anne Hidalgo, had already announced a plan to ban diesel-powered vehicles from the city by 2024.
Bravo à la France! RESIST!!
From Washington Post: President Trump is throwing a bomb into the insurance marketplaces created under the Affordable Care Act, choosing to end critical payments to health insurers that help millions of lower-income Americans afford coverage. The decision coincides with an executive order on Thursday to allow alternative health plans that skirt the law's requirements.
The White House confirmed late Thursday that it would halt federal payments for cost-sharing reductions, although a statement did not specify when. Another statement a short time later by top officials at the Health and Human Services Department said the cutoff would be immediate. The subsidies total about $7 billion this year.
Trump has threatened for months to stop the payments, which go to insurers that are required by the law to help eligible consumers afford their deductibles and other out-of-pocket expenses. But he held off while other administration officials warned him such a move would cause an implosion of the ACA marketplaces that could be blamed on Republicans, according to two individuals briefed on the decision.
Health insurers and state regulators have been in a state of high anxiety over the prospect of the marketplaces cratering because of such White House action. The fifth year's open-enrollment season for consumers to buy coverage through ACA exchanges will start in less than three weeks, and insurers have said that stopping the cost-sharing payments would be the single greatest step the Trump administration could take to damage the marketplaces — and the law.
Trump's idiocy is a major abuse of power. The job of the executive branch is to enforce existing law, not to refuse to enforce whatever the moron doesn't like. It will also kill thousands of people, many of whom will be the deplorable idiots that voted for him. RESIST!!
Cartoon: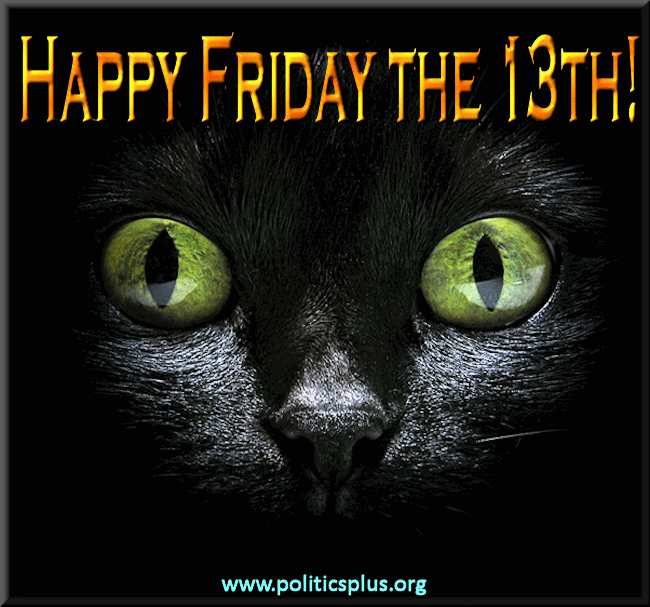 After my nap, I think I'll go cross paths.