I decided that after spending so much time on the negativity of US politics, I wanted to finish the year with some positive notes. So here are 6 short takes that made me feel good, and I hope they will do the same for you!
Happy New Year!
2016
The Province — Two children seized from their British Columbia home on Christmas Eve weren't overlooked by Santa thanks to a couple of Mounties and a businessman.
RCMP in the Interior city of Trail say the constables visited a local home on Thursday to check on the well-being of five- and nine-year-old girls.
The visit resulted in a social worker with the Ministry of Children and Family Development apprehending the children and taking them to a foster home at 10 p.m.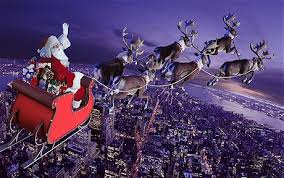 So Santa has a bigger wardrobe than just that red suit with chimney soot on it! Click through for the rest of the story.
Upworthy — No matter where he is in the world, Santa Claus appears to be a popular guy.
Case in point: His recent visit to a shelter for migrants and refugees in Sarstedt, Germany, on Christmas Eve. The facility has been a temporary home for those from war-torn Syria and Afghanistan.
Santa's pit stop there shows that, regardless of where they are in the world, children go through the same stages of excitement when Santa comes to town.
Click through for more pictures of Santa's visit to a refugee centre in Germany.
The Province — When Erin Barrett decided to take her personal battle with ovarian cancer to Facebook, she had no idea her message about the "silent killer" would travel the world and be shared more than 240,000 times.
"It made me sort of a bit anxious putting it out in public like that — I'm a very private person," the 35-year-old Vancouver mother of two told The Province, as she sat waiting for her third and final chemotherapy appointment at the B.C. Cancer Agency on Tuesday.
But Barrett felt a "moral and ethical responsibility" to post about the disease, because she considers herself lucky for being diagnosed at stage one — most women don't get the diagnosis until stage three or four, when it's often too late.
She was diagnosed early because she was in "overwhelming pain" during her second pregnancy, so her doctor ordered some scans. On Sept. 21 he found the tumour, which was "bigger than a volleyball."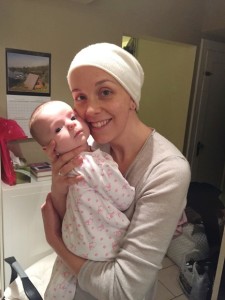 Erin Barrett cuddles her daughter Edie, born on Sept 24.
Three days later they delivered her daughter Edie while also removing Barrett's left ovary, Fallopian tube and the nearly six-pound tumour.
Thinking beyond herself in hopes of helping others. Her reward, not that she was looking for one, was a show of support from people around the globe! Click through for the rest of the story.
CBC — A recent strong solar storm is expected to give Canadians across the country a special New Year's Eve northern lights show.
The aurora's swirling colours may light up night skies as far south as 50 degrees geomagnetic latitude, says the U.S. National Oceanic and Atmospheric Administration. This means that cities along the Canada-U.S. border and farther north might get a chance to see the display.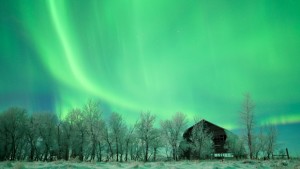 Photographer and tornado hunter Greg Johnson took this photo in Saskatchewan. The photo was taken at night, and the lights seen are the from the full moon and aurora borealis.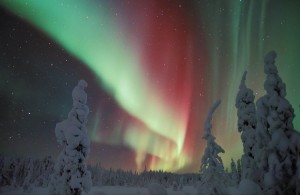 Finland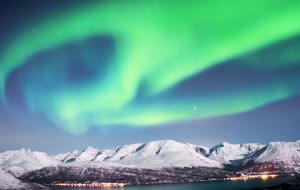 Norway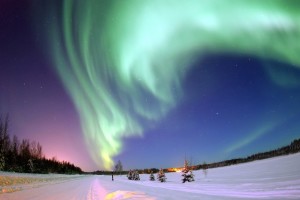 Alaska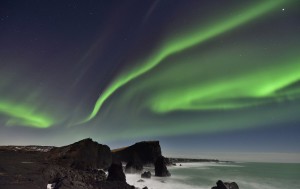 Iceland
It doesn't get much more beautiful than this! The first time I was the northern lights was in the summer of 1960 in central Ontario. I have seen them many times since, especially when I lived in the north . . . almost a daily occurrence especially during the winter where the light reflects off the snow.
Huffington Post — "Some teacher reflexes never cease."
So said Prime Minister Justin Trudeau's photographer, who captured this sweet moment between Canada's leader and a young student sitting on the steps of Parliament.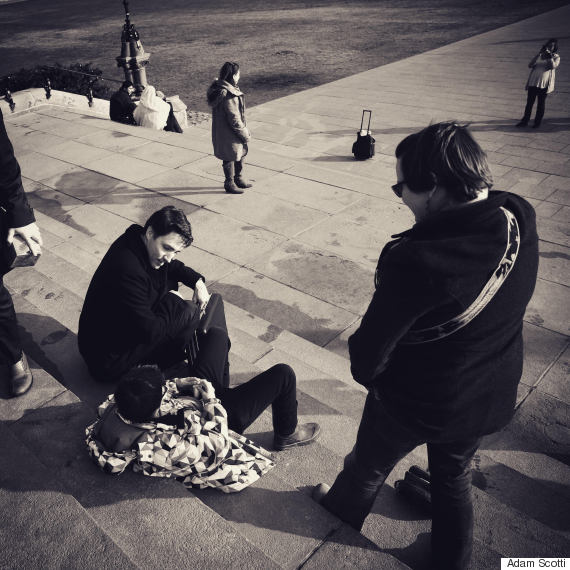 The boy was "having a bad day while on a school visit," and Trudeau — a father of three who once worked as a French, drama, and math teacher — hunkered down for a quick heart-to-heart.
When I first saw this story, I was proud to call Trudeau my Prime Minister. Don't get me wrong, he's not perfect and I don't "worship the ground he walks on". But he looks at the seemingly inconsequential like this boy, and takes the time to listen. This has shown up also as he greeted refugees. The greatest gift we can give to another is our time, our heart and listening.
Upworthy — This kid has a point. About life. About relating to other human beings.
This lad is spot on! I am learning Persian and when I use a few words at the market or at physio, faces light up. I have noticed the same when I greet Julio and Alberto at the grocery store in Spanish. My pronunciation is not perfect, but I try. It is about respect.
My Universe —