I expect Wendy to arrive shortly to degrease the foul TomCat and help with some light housekeeping.  Then I have to make a run to the bank, so this is my only article today.
Jig Zone Puzzle:
Today's took me 4:09 (average 5:38).  To do it, click here.  How did you do?
Short Takes:
From Daily Kos: An expert on Russia and an intelligence expert expressed the sad reality of how Russia and Vladimir Putin are playing Donald Trump for a fool. Vladimir Putin has been playing Donald Trump for some time and as explained by these two experts, the folks in Russia know it and are laughing at America.
The host asked Professor of International Affairs at The New School Nina Khrushcheva in this excerpted video if Trump was playing into Putin's hands. The responses from both the professor and the intelligence expert were probative.
"He's been playing into Putin's hands for over a year now," replied Professor Khrushcheva. "So it is not more than he has done already."
The host said that many people have the picture of Putin sitting back and just saying 'Oh yes.'
"And you know what," Khrushcheva continued. "This is such a correct picture. … Because I was just in Moscow and the Russians are saying, 'Look at those fools. Look at their democracy. Absolutely, how can America lecture us on any development institutions, human rights, democracy rhetoric when they just elected Donald Trump. He is such a fool. He is such a bully. That is what America deserves. And we are going to take advantage of it.' And that's how Russians feel about it. And now it's taking shape with letters from Vladimir Putin to Donald Trump with their exchange of potential nuclear armament and what not. So I think this is going to be a very interesting world to unfold in the next four years."… [emphasis added]
The Tangerine Traitor a Russian Rectum Reich!! Resist!!
From NY Times: …This downtown [Philadelphia] church [Arch Street United Methodist Church] is one of 450 houses of worship in the United States that have offered to provide sanctuary or other assistance to undocumented immigrants, according to leaders of the Sanctuary Movement. (Few congregations have the space and fortitude to risk harboring immigrants indefinitely, so others are lining up to contribute money, legal aid, food, child care or transportation.) The congregations joining this network have more than doubled since the election of Donald J. Trump — a rapid rebuttal to Mr. Trump's postelection promise to deport two million to three million unauthorized immigrants who he said have been convicted of crimes.
Protecting immigrants is shaping up to be a priority of the religious left, an amorphous collection of people and groups reflecting many faiths and ethnicities. It has been jolted into action by Mr. Trump's victory and his selection of an attorney general nominee who supports a crackdown on immigrants.
Kudos to the Religious Left. Here we see the difference between authentic Christians and Republican Rectum Reich pseudo-Christians, whose actions are the exact opposite of what Jesus taught. Resist!!
From The Rachel Maddow Show: Trump can launch a nuclear weapon within four minutes
Ploughshares Fund President Joe Cirincione talks with Ari Melber about widespread fear of Trump's imminent takeover of "the most capable death machine on the planet" — America's nuclear arsenal.
God help us! Resist!!
Cartoon: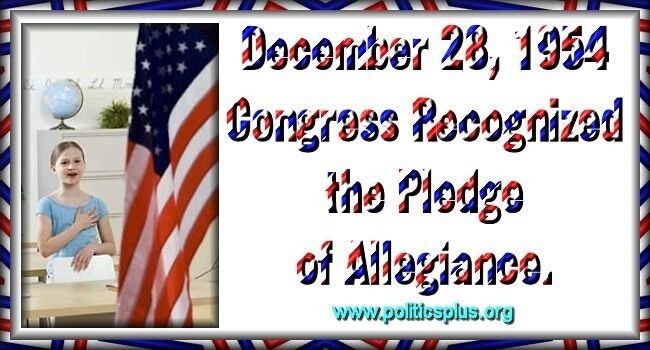 Contrary to Republican lies, this was NOT handed down from the founding fathers.