I'm writing for tomorrow, struggling with my COPD, watching snow, and enjoying Olympic coverage.  The US and Canadian women's teams won their first ice hockey games.  The figure skating prelims have been elegant.  A young Russian girl turned in the best short program I've ever seen.  A European team swept the 5K individual speed skating, but I just can't remember which one, or whether they have any speed skating history.

Jig Zone Puzzle:
Today's took me 3:51 (average 4:42).  To do it, click here.  How did you do?
Short Takes:
From Daily Kos: Billionaire Sam Zell today:
"I guess my feeling is that he's right," Zell said when asked by Bloomberg's Betty Liu how he felt about Perkins' stance [which was that minor criticism of the 1% equaled the Kristallnacht by the Nazis]. "The 1 percent are being pummeled because it's politically convenient to do so."

Zell then said the problem is that all non-rich are just jealous that they don't have the same work ethic that the country's wealthiest do.

"The problem is that the world and this country should not talk about envy of the 1 percent. It should talk about emulating the 1 percent," he said. "The 1 percent work harder. The 1 percent are much bigger factors in all forms of our society." [emphasis original]
The big irony here is that the fool actually believes that the money earns, not him, entitles him to evade paying for the things we all built, without which, his money could not make more money for him.
From Right Wing Watch: This week, President Obama nominated five people to federal judgeships in Florida and New Jersey. Three of these nominees are already judges; two are accomplished attorneys. But what is more relevant to the right-wing Liberty Counsel is that, according to the American Family Association's OneNewsNow, "among the nominees are four African Americans, one of them homosexual." (That's not actually true: one of the nominees is African American, one is Latino, and three are white).
Liberty Counsel head Mat Staver told OneNewsNow [pseudo-Christians delinked] today that these judicial picks show "ideological bankruptcy" on the part of a president who is "destroying the judiciary."
"So he gets a black man, who is a practicing homosexual, and now he wants to put this individual in an appointment for life on the federal bench," Staver lamented, referring apparently to Darrin P. Gayes, a state circuit judge in Florida who Obama nominated to a federal district court.
At no point in the article does Staver or OneNewsNow touch on the nominee's qualifications, other than to note vaguely that "all five nominees are considered liberals."
Black, gay and librul?!!? Republican Supply-side Jesus must be cringing in his grave!!
From Crooks and Liars: Last weekend, Gov. Chris Christie's office circulated an email to friends and supporters slamming David Wildstein, the former Port Authority official at the center of the George Washington Bridge scandal.
Now, citing two people familiar with the matter, a report by Politico.com today claims that aides never ran the memo by Christie — who is entangled in a widening scandal that he says a renegade deputy chief of staff and others are responsible for — and that the governor didn't read it himself before it went out.
If you actually believe that PIGnocchio did not know everything that was in it, before it went out, even if he didn't "read" it himself, I'd like to sell you the George Washington Bridge. Since a traffic study revealed some minor delays, I can give you a discount.
Cartoon: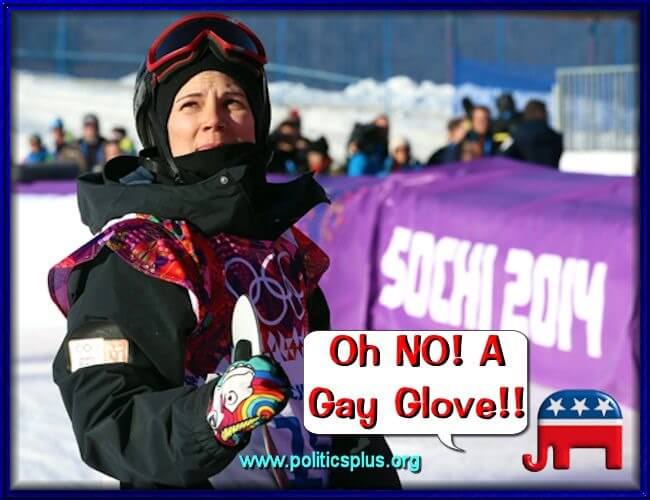 Kudos to Cheryl Maas!