I can get this today and maybe tomorrow, but I'll definitely need the Squatch to do it Saturday and possibly Sunday.  I'm still hurting. Second surgery is tomorrow.  Hugs to all!!  This is my only article today:
Jig Zone Puzzle:
Today's took me 2:44 (average 5:06).  To do it, click here.  How did you do?
Julie will kill me for this: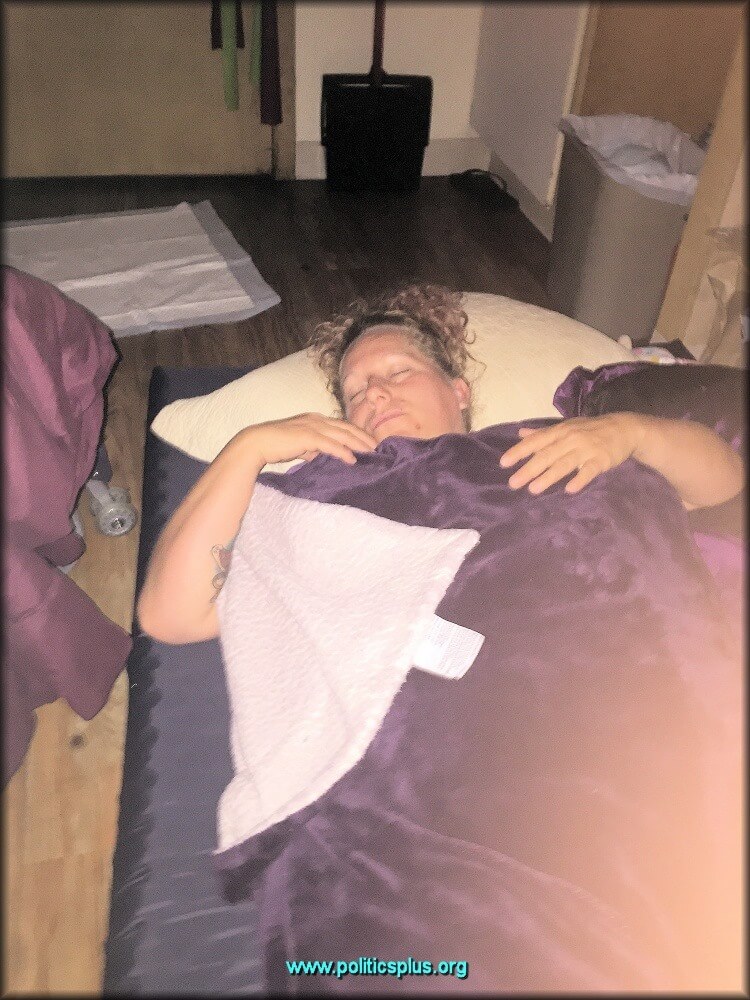 Short Takes:
From Daily Kos: When Pastor Roger Jimenez's hateful rant against the LGBT community went viral, there was (and continues to be) a well-deserved backlash from people such as myself who don't worry too much about what people love what people, as long as they love one another. Pastor Roger Jimenez has a pastor buddy down in Texas whose name is Donnie Romero. Pastor Donnie Romero spends his waking hours thinking about men kissing men and touching their penises together and it drives him mad. This "madness" makes him think and say terrible terrible things and like most narcissists, he must blame everybody else for making him think and feel these terrible things. After opening with how his son loves the lion in the Bible (and we all love Narnia!), he goes into saying that he agrees with Pastor Jimenez's homophobia "100 percent."
These 50 sodomites are all perverts and pedophiles, and they are the scum of the earth, and the earth is a little bit better place now," Romero said in his sermon. "And I'll take it a step further, because I heard on the news today, that there are still several dozen of these queers in ICU and intensive care. And I will pray to God like I did this morning, I will do it tonight, I'll pray that God will finish the job that that man started, and he will end their life, and by tomorrow morning they will all be burning in hell
Yet another view of how Republican Supply pseudo-Christians express "love".
From The New Yorker: In what some are calling a sign of its desperation to raise cash, the Presidential campaign of Donald J. Trump is auctioning off New Jersey Governor Chris Christie on the popular e-commerce site eBay, campaign officials have confirmed.
Christie, who is described on the site as being in lightly used but good condition, is believed to be the first sitting governor ever to be auctioned on the Internet.
Andy, he might get a better deal selling PIGnocchio by the pound.
From Alternet: On Foreign Policy
"It all started with her bad judgment in supporting the war in Iraq in the first place. Though I was not in government service, I was among the earliest to criticize the rush to war, and yes, even before the war ever started. But Hillary Clinton learned nothing from Iraq, because when she got into power, she couldn't wait to rush us off to war in Libya."
This claim has been debunked time and time again. While Clinton certainly voted to authorize the war in Iraq, there is no evidence that Trump criticized it "before the war ever started." In 2002, Trump offered tepid support for the war in an interview with radio host Howard Stern. Immediately after the invasion again, Trump told Fox's Neil Cavuto the war "looks like a tremendous success" from a military standpoint.
Trump did speak out against the war in July 2004—a full 16 months after the war began. Pressed on these facts by CNN's Jake Tapper, Trump promised to provide evidence of opposition to the war, saying:
"No, no, but I was against it from before it started. And if you go back and look at that interview, and I'll get it for you if you want, but that interview was substantially before the war started. It was the first time I was ever asked the question. And even that, it wasn't like, oh yeah, we should go in. It was a very, like yeah, maybe."
Tapper told Trump he'd "love" to see evidence of Trump's vocal opposition to the war. So far, that wish seems to remain unfulfilled.
1st of 5 Biggest Lies in Trump's Hillary-Attack Speech.  Click through for the other four.
Cartoon: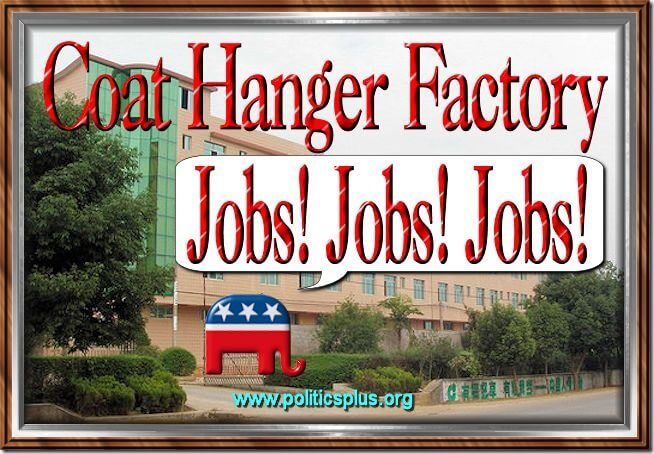 Factory is in China