Wendy was here this morning.  She shined and polished the TomCat, cleaned the counters and floors, remade the bed, and took a Mug Shot of me for you.  Today is the hottest day of the heat wave, with mid 90°s forecast.  Here's that Mug Shot.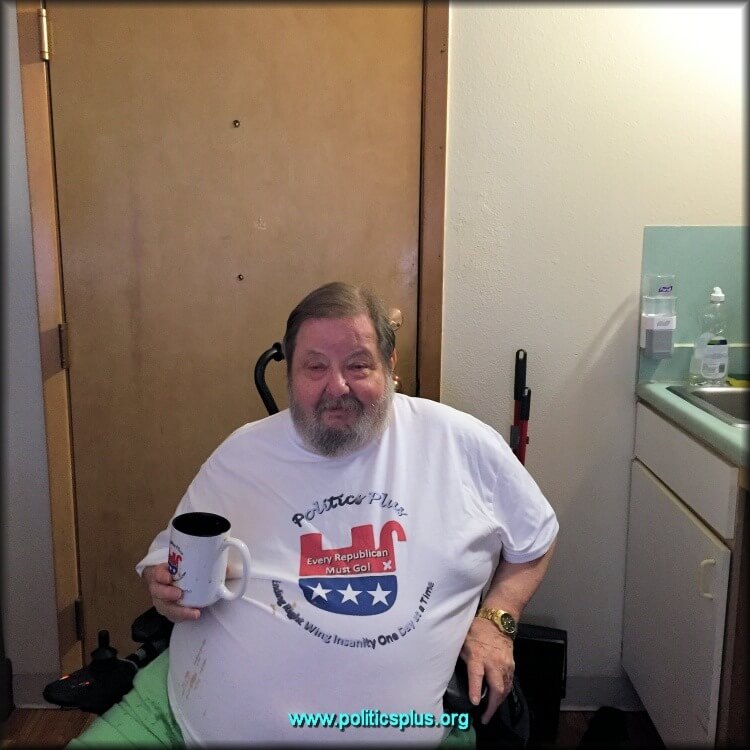 A Better View of the Logo: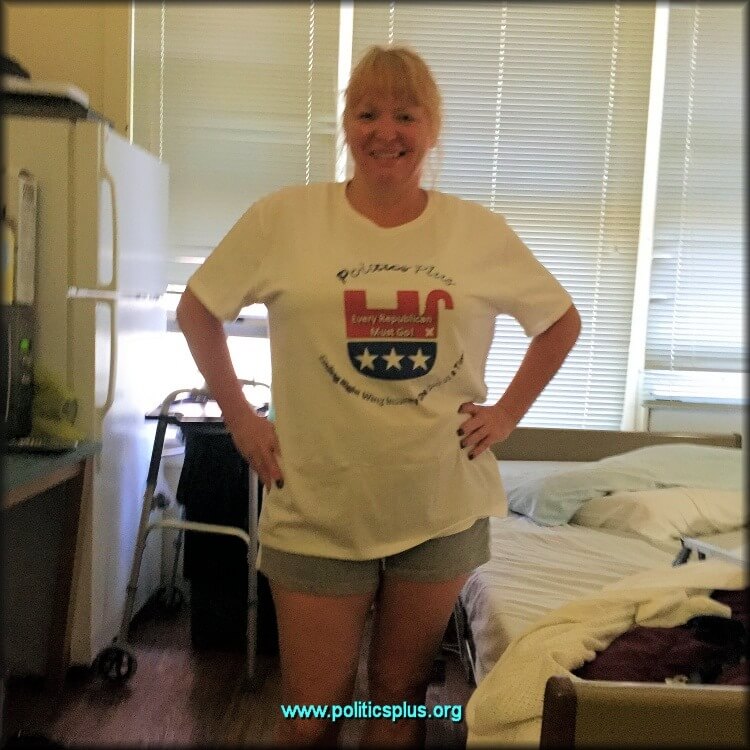 Jig Zone Puzzle:
Today's took me 4:19 (average 5:26).  To do it, click here.  How did you do?
Our Next First Lady?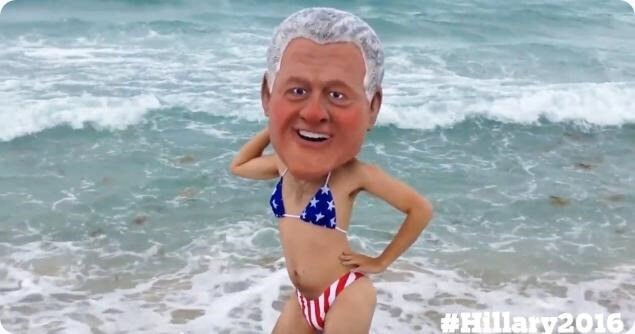 Short Takes:
From NY Times: Donald J. Trump said on Wednesday that he hoped Russian intelligence services had successfully hacked Hillary Clinton's email, and encouraged them to publish whatever they may have stolen, essentially urging a foreign adversary to conduct cyberespionage against a former secretary of state.
"Russia, if you're listening, I hope you're able to find the 30,000 emails that are missing," Mr. Trump said during a news conference here in an apparent reference to Mrs. Clinton's deleted emails. "I think you will probably be rewarded mightily by our press."
Mr. Trump's call was another bizarre moment in the mystery of whether Vladimir V. Putin's government has been seeking to influence the United States' presidential race.
His comments came amid questions about the hacking of the Democratic National Committee's computer servers, which American intelligence agencies have told the White House they have "high confidence" was the work of the Russian government.
Now that he's actually committing a crime, I'll speculate some more. Is Rump Dump making this request, because Putin (R-RU) delivered on a previous hacking request? Why did Rump Dump tell GOP Pootie that, if elected, he will recognize the Crimea as Russian Territory, and lift US sanctions against him for invading Ukraine, of which the Crimea is part?  For what does Trump owe Putin?
From Crooks and Liars: Before the show is broadcast, Stephen Colbert usually takes questions from the audience. His reaction to a question by a female college student, "if you have Donald Trump on your show tonight, what would you ask him?" had the audience in stitches.
Great answer. It wouldn't surprise me, if, asked the same question about hecklers at the Democratic National Convention, he responded, "What does Trump's taste like?"
From Alternet: President Obama and VP Biden both spoke on the third night of the Democratic National Convention. But it was Senator Tim Kaine (D-VA) who really caught John Oliver's eye.
We Democrats are not so thin-skinned that we cannot laugh at our own.
Cartoon (originally posted 7/28/2014):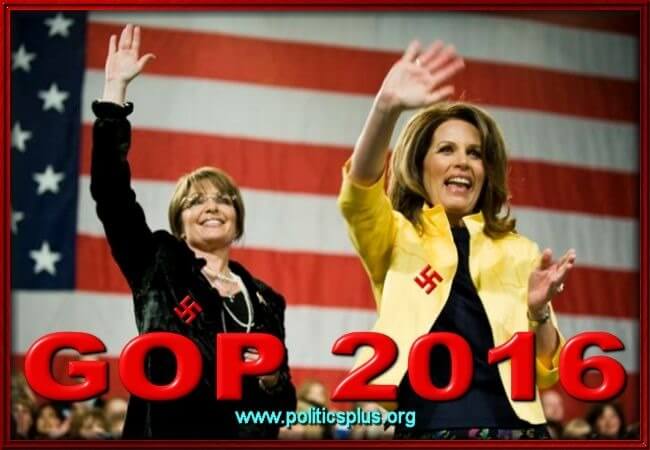 Two years ago, I actually thought this was the absolute worst it could get.  Ha!