After a two day absence, I'm back in the saddle again, and the heat returned with me.  I have a busy week next week, so I'd like to rest as much as I can during the weekend.  Please pardon my brevity.
Jig Zone Puzzle:
Today's took me 3:42 (average 5:01).  To do it, click here.  How did you do?
Short Takes:
From Newsweek: The first total solar eclipse to pass from the West Coast to the East Coast in almost a century will see parts of the U.S. plunged into darkness over the course of the day on August 21. With only a month to go, Newsweek spoke to Jay Pasachoff, Field Memorial Professor of Astronomy at Williams College, about what the eclipse is, what happens on the day—and what we can learn from the cross-coastal event.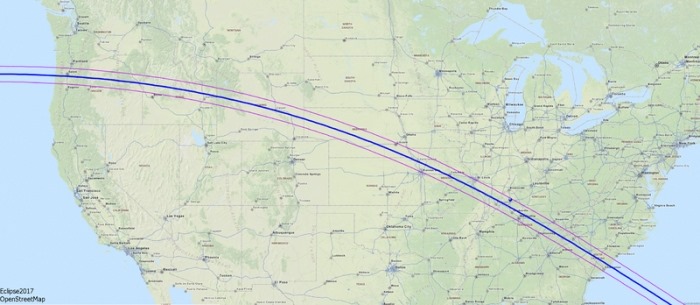 Click through for more information and a video. Portland is in the path of totality. When Republicans deny that the eclipse is happening, RESIST!!
From NY Times: For years the United States was the dominant force and set the agenda at the annual gathering of the leaders of the world's largest economies.
But on Friday, when President Trump met with other leaders at the Group of 20 conference, he found the United States isolated on everything from trade to climate change, and faced with the prospect of the group's issuing a statement on Saturday that lays bare how the United States stands alone.
We can only hope that this is a temporary condition, and that we resolve it by removing the Fuhrer And his Republican Rectum Reich from power. RESIST!!
From The Last Word: GOP, White House plot 'urgent blitz' for repeal votes
The Trump White House and Senate Majority Leader Mitch McConnell are planning a "final, urgent blitz" to persuade GOP senators to repeal and replace Obamacare, the Washington Post reports. Ari Melber discusses with Indira Lakshmanan and Joan Walsh.
I wonder what the TRUS pervert is getting for his part in this. I told you RepubliCare would be back. RESIST!!
Cartoon: