The elevator is finally fixed.  I'm running late, because Julie and I went to the bank, and we've been planning her cross country exodus next week.  I will miss her terribly.  Please pardon my brevity.  I will need the Squatch to do the Monthly Report for June.  I'll learn what we need to do to correct this double vision on 7/6.  Pardon my brevity.
Jig Zone Puzzle:
Today's took me 2:53 (average 4:53).  To do it, click here.  How did you do?
Short Takes:
From The New Yorker: The billionaire Donald J. Trump's bid to become a born-again Christian failed over the weekend after Jesus Christ turned down his friend request, campaign officials have acknowledged.
Jesus, who has not generally been active on Facebook, made a rare appearance on the social network on Monday to announce His decision to ignore the presumptive Republican nominee's request for a personal relationship with Him.
In a brief post, Jesus offered the following explanation: "Just everything."
The turndown from Jesus Christ, the inspiration behind one of the world's most prominent religions, caps what has been a tough month for the Trump campaign.
Privately, campaign staffers fretted that the candidate would pen a disparaging tweet about Jesus, which might alienate evangelical voters in key battleground states.
I think Andy is making fun of us. If Jesus really had responded to Rump Dump Rectum, He would have said LMAO!!
From Daily Kos: Trump gave 5-minute sales pitch about his resort, was surrounded by swastika golf balls (seriously)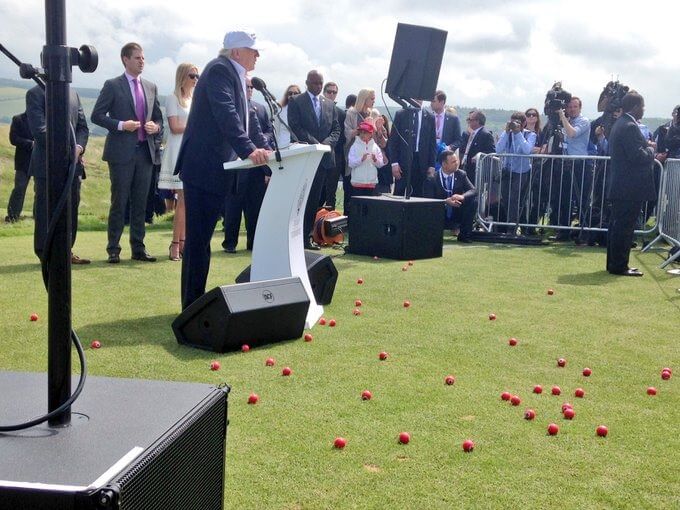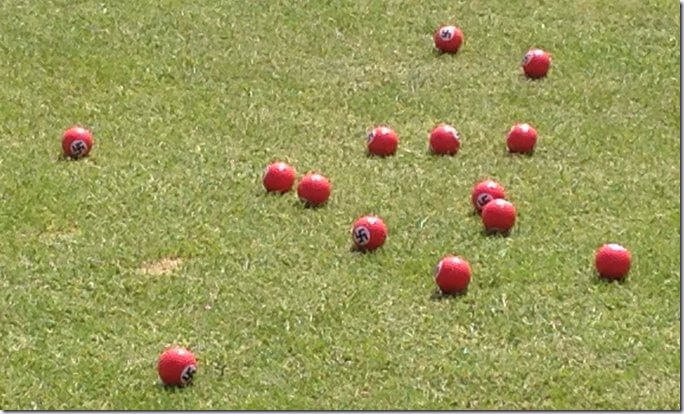 Read the article!
From NY Times: In the most significant victory in a generation for a woman's right to make decisions about her own body, the Supreme Court on Monday struck down Texas's harsh and dishonest anti-abortion law by a vote of 5 to 3.
The justices' reasoning in overturning the law applies to hundreds of other attempts in recent years by Republican lawmakers around the country to restrict or destroy constitutionally protected reproductive rights.
While the decision was unquestionably correct, the vote should have been unanimous. The 2013 Texas law — which forced abortion clinics and their doctors to meet absurd, pointlessly strict medical standards — was the textbook definition of what the court had prohibited in a major 1992 ruling on abortion: "unnecessary health regulations that have the purpose or effect of presenting a substantial obstacle to a woman seeking an abortion."
Roberts, Scalito [sp. intentional], and Thomas were in the minority. If regressives successfully sabotage the Democratic Party, and allow a Republican win, as they did in 2000, this will be overturned, and women's rights will be history.
Cartoon: