Yesterday was a mess, but almost everything I needed to accomplish is done.  I won't even talk about how Comcast LOST tomorrow's appointment to reconnect my cable.  I am shot.  Shortly after posting, I'll break down the computer network.  If everything goes as planned, I'll be back tomorrow night, just long enough to let you know.
Jig Zone Puzzle:
Today's took me 4:46 (average 4:48).  To do it, click here.  How did you do?
Fantasy Football Update:
The best I can do is give you the playoff brackets for our Lefty Blog Friends league.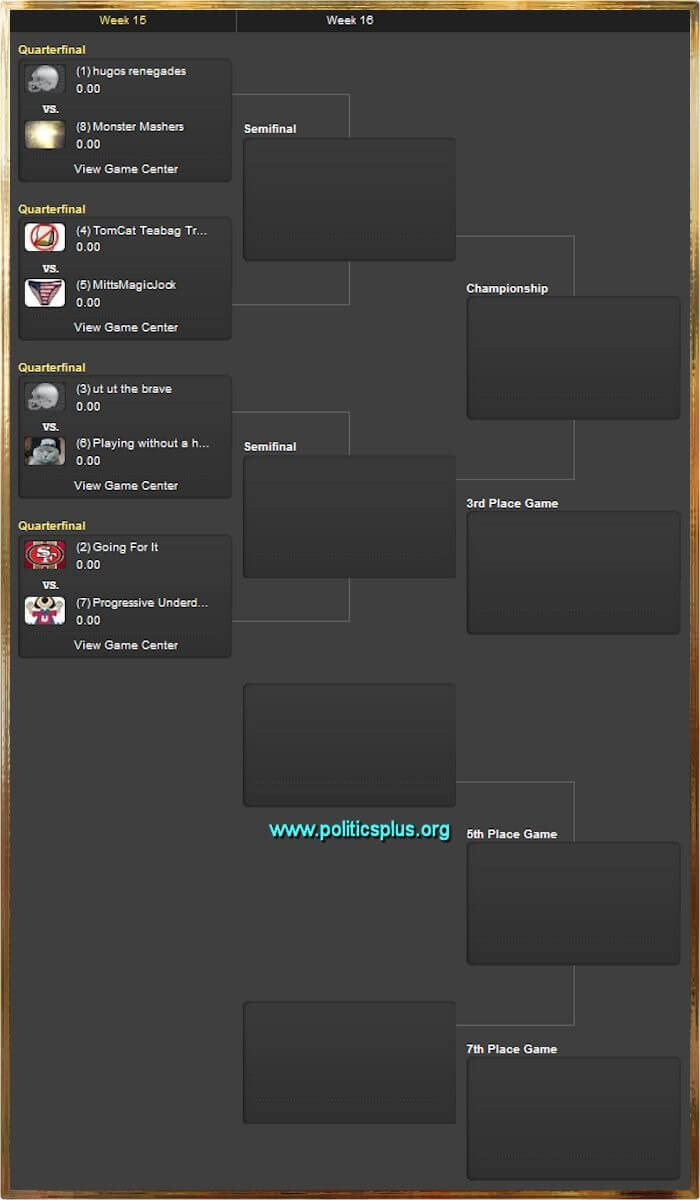 Cartoon: