I'm back in the saddle.  The eye sees great.  I am still very tired because of the heat, the humidity and the smoke.  Today and tomorrow will be moderate, but before the building cools down, the next heat wave will begin on Friday: six straight days over 90°.  ARGH!  Safeway.com delivered groceries, and I just finished unpacking and putting them away.  Wendy is coming this evening to de-stink the filthy TomCat.
Jig Zone Puzzle:
Today's took me 3:00 (average 5:45).  To do it, click here.  How did you do?
Fantasy Football Reminder:
The live online draft for our own fantasy football league, Lefty Blog Friends, is one week from today on Saturday, September 2, at 10 AM PDT (11 AM MDT, 12 Noon CDT, 1 PM EDT).  I strongly recommend that players log into the league and participate in a couple mock drafts between now and then.  If you cannot attend, the league will draft for you.  See you then and good luck!
Short Takes:
From YouTube (GQ Channel): What Trump's Trip to Texas Revealed | The Resistance with Keith Olbermann
Thank God that funding cuts by Trump and the Republican Reich have not destroyed the disaster relief capabilities that Obama built… yet! Pat and the people of Texas remain in my thoughts and prayers. RESIST!!
From YouTube (RWW Channel): Kellyanne Conway Says That Trump's Most Notable Characteristic Is His 'Humility'
Barf Bag Alert!!
Whatever Smellyanne has been smoking, I want some! 

 RESIST!!
From Act Blue and Daily Kos: Contribute now to support victims of Hurricane Harvey
I'm not telling anyone to do this. If you can and want to give this is a good way to target your giving and avoid all the Republicans with charity scams. Click through. RESIST!!
Cartoon: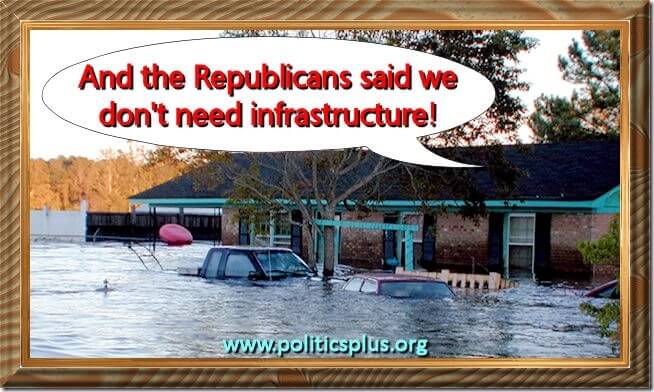 Vintage 2011 and still valid.