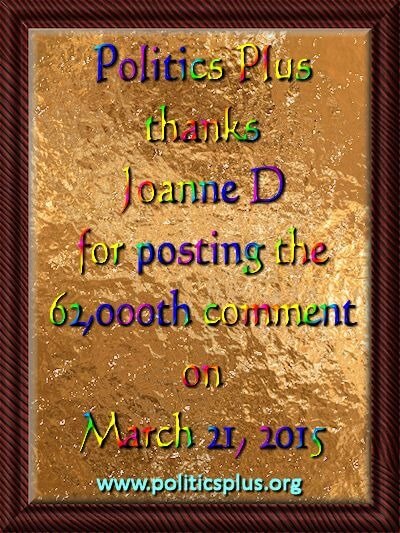 This is Joanne's second award.  She earned her first last September, and I have no doubt that there will be many more to come.
A denizen of Care2, she came to us from there, and is now a regular.  She's super-smart, witty a political junky and an activist for all kinds of human rights.  I have had occasion to correspond with her, and she faces some major issues in her life with exceptional dignity and grace.
Please join in burying her smothering her with the praise and kudos she deserves.  Her daily participation makes this a better place to be.