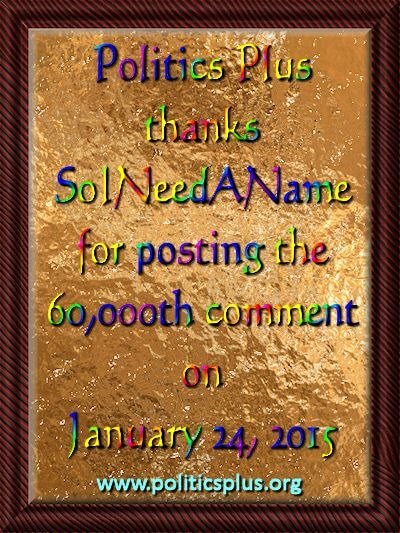 This is Nameless' sixth Big Mouth Award, having won in December 2012, September 2010, May 2010, July 2011 and August 2011. He isn't a blogger, so you can't follow him home, but he comments almost daily here.  He is the kind of participant that every blogger dreams of having, because instead of just stating opinions (which is fine in itself), he adds to the content of my articles with many useful links. His sense of humor is superb!  I even receive comments about his contributions on other sites where I share our articles.
I sure has been a long time, but because this is an even multiple of 10,000, I will be contacting him for mailing address and having a prize made for him.
Please join me in thanking and congratulating Nameless! It's long overdue!