It was just a week ago that the month-long Sampling the Abyss marine biology expedition ended.  While they found thousands of rare deep sea creatures, about a third of which are new to science, they created a major internet sensation and got the most attention when they revealed just one – the Peanut Worm: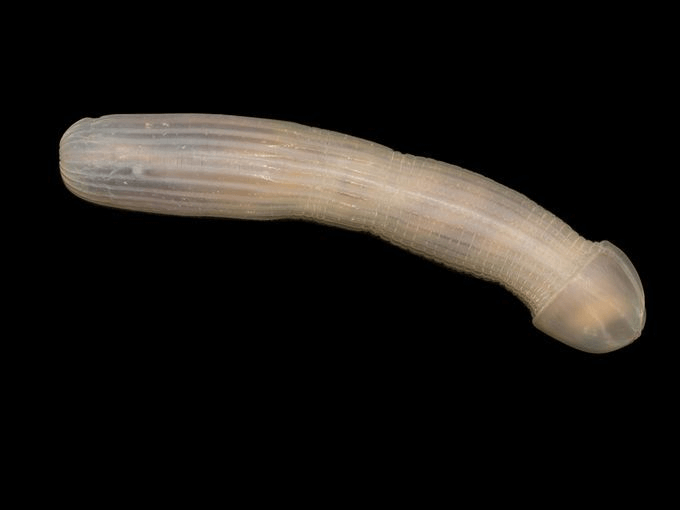 And that is NOT a typo – it is Peanut Worm (Sipuncula) – so you should not confuse it with the already discovered Penis Worm (Priapulida).
And of course as a physician, I took it right in stride with an ever so mature reaction: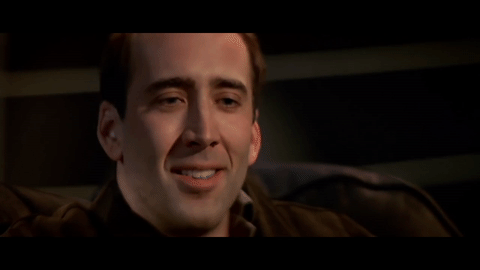 The Sampling the Abyss mission was comprised of 40 scientists under the auspices of Australia's Museums Victoria and CSIRO (Commonwealth Scientific and Industrial Research Organisation).  It set out on the ship Investigator to explore Australia's Abyss off its eastern coast down to a depth of 4km (2.5 miles) – some of the most remote and unexplored area on earth in some of its most treacherous waters.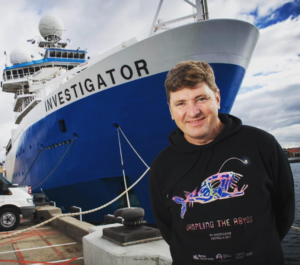 The lead scientist on the mission, Dr. Tim O'Hara, said, "Australia's deep-sea environment is larger in size than the mainland, and until now, almost nothing was known about life on the abyssal plain."
He added: "The abyss is the largest and deepest habitat on the planet, covering half the world's oceans and one third of Australia's territory, but it remains the most unexplored environment on Earth. We know that abyssal animals have been around for at least 40 million years, but until recently only a handful of samples had been collected from Australia's abyss."
To corral new creatures, the team lowered nets to a depth so deep that it took seven hours to reach the ocean floor.  And in addition to looking for new life-forms, the team also used "high-tech multi-beam sonar" for mapping purposes to the previously unexplored area.
One can imagine the environment of the Abyss: crushing pressures, no light, little food and close to freezing temperatures.  So the creatures that call this home have developed extraordinary attributes to survive – from having no eyes, to producing their own light through bioluminescence.  Many are jelly-like, most likely to endure the pressures, while others have partially calcified skeletons and spines.  But they all have one thing in common: they are without a doubt some of the strangest creatures ever discovered.
So let's meet a few of these new finds, and I'll try to do them alphabetically.
Bamboo Coral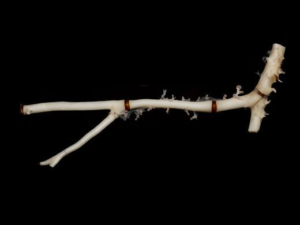 The delicate bamboo coral skeleton is made up of calcium carbonate with joint like nodes giving them the appearance of bamboo. They are incredibly long-lived with some having been recorded as old as 4,000 years.  And they have growth rings like trees, so it's hoped they'll be able to provide a past history of major oceanic events.
Blind Cusk Eel – or Faceless Fish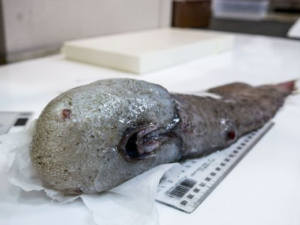 It has no eyes, and its mouth is underneath.  It's actually a cusk eel with the scientific name Typhlonus nasus, which is derived from Greek, meaning "blind hake."
Blobfish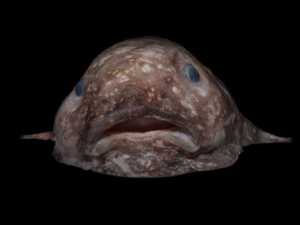 The blob fish was collected at a depth of 2.5km and has soft watery flesh.  It nestles in on the ocean floor, lies very still and then ambushes unsuspecting prey as they pass by.
It's a close cousin to Mr. Blobby, the social media phenom we've all probably seen that was collected in the Tasman Sea in 2003 and was voted the World's Ugliest Fish in 2013.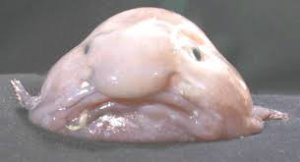 Brittle Star – Game of Thrones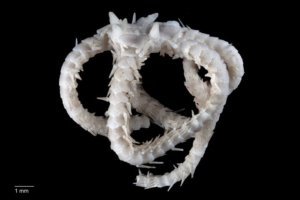 This was a new find, so Dr. O'Hara named it the Game of Thrones Brittle Star, Ophiohamus georgemartini, because of its sharp thorns similar to those depicted on the Game of Thrones crown.  It has no eyes and no brain – so I'm sure it's a republican.  It's just a protoplasm of pure nerves.
Cookie-cutter Shark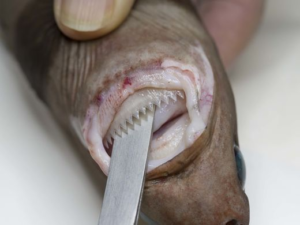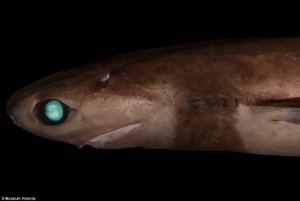 It has perfectly aligned serrated teeth and strange eyes that glow in the dark.  It preys on preys on pretty much anything including dolphins, whales and the occasional unfortunate human, latching onto them before gouging out cookie-sized chunks of flesh.
Dumbo Octopus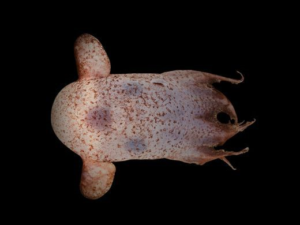 Dumbo Octopus flaps its ear-like fins to "fly" or glide through the deep abyss – just like the Disney movie Dumbo elephant.
Lizard Fish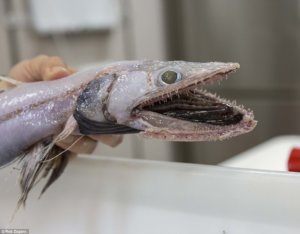 The lizard fish (Bathysaurus ferox) is pretty much just a mouth with sharp hinged teeth.  They live at depths of 1,000-2,500 metres (3,280-8,202 feet) where there is very little food, so they tend to be sparse in number.
At that depth, it tends to be even harder to find a mate than a meal, so they have evolved to become hermaphrodites: they have male and female reproductive organs.  So when they do come across another one they'll be able to mate – and have cute little baby lizard fishes.
Peanut Worm
They actually do look like a peanut – but it only happens when they are threatened and then assume a defensive posture.  The worm retracts its head inside itself, and so really does look similar to a peanut.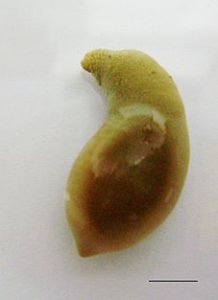 Sea Pigs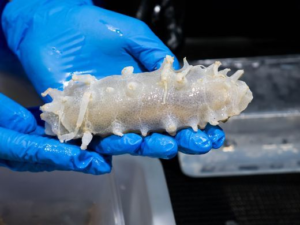 They found a herd of sea pigs on the ocean floor.  They act like little vacuum cleaners by using their tube-like feet to move across the floor, hoovering up microorganisms.  They are the only type of sea cucumber with 'feet' and tend to gather in large numbers where food is abundant.
Zombie Worm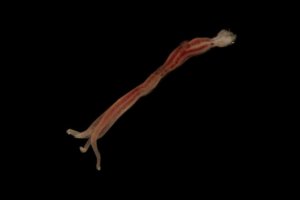 Zombie worms are 1 to 3 inches long and were first discovered in the bones of a rotting gray whale on the ocean floor.  They have no functioning mouth, digestive tract or anus, but have bacteria that digest whale bone marrow.
They burrow into bones to feed, and according to the Smithsonian National Museum of Natural History, they secrete an acid from their skin that dissolves that bone, freeing up the fat and protein.  They then use the symbiotic bacteria living inside the worms to digest the fat and protein.
You can find lots more information at a number of sites – or just Google "Peanut Worm" in the last month, and you'll find lots more!  But you may want to start w/ the expedition's own blog site:
https://www.nespmarine.edu.au/abyss-landing-page
https://www.usatoday.com/picture-gallery/news/2017/06/21/weird-and-unseen-fish-discovered-in-australian-abyss/103063292/
https://www.usatoday.com/story/tech/sciencefair/2017/06/21/australian-deep-sea-researchers-find-peanut-worm-other-creatures/415980001/
http://www.newsweek.com/faceless-fish-weird-underwater-creatures-626836
http://www.torontosun.com/2017/06/20/australian-deep-sea-expedition-dives-into-the-abyss-and-discovers-sea-creatures-from-your-nightmares
http://www.dailymail.co.uk/sciencetech/article-4619510/Photos-deeps-ea-creatures-Australia-s-coast.html