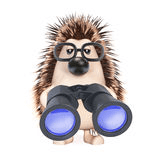 THIS WOULDN'T HAVE HAPPENED HERE
Last Saturday, Australian Justine Damond (40) called 911 to alert the Minneapolis police to a possible (sexual) assault in an alley near her home. When she approached the squad car of the two attending police officers in her pajamas, she was shot in the abdomen and killed by one of the officers.
Many questions remain around the fatal shooting as neither officer had turned on his body cameras until after the shooting, nor had the squad car camera been activated, and the officer responsible for the fatal shot(s?) has not spoken with investigators of the incident yet. His partner told investigators that Ms. Damond approached the driver's side window of the squad car immediately after he, the driver, had been startled by a loud sound near their squad car. His partner next to him in the passenger seat fired his weapon, hitting Ms. Damond through the open driver's side window, according to his statement.
I've left out the names and any further background information on the two police officers, because this particular article isn't about pointing the finger at individual officers, but to delve a little deeper into police killings in America from an Australia and Dutch point of view.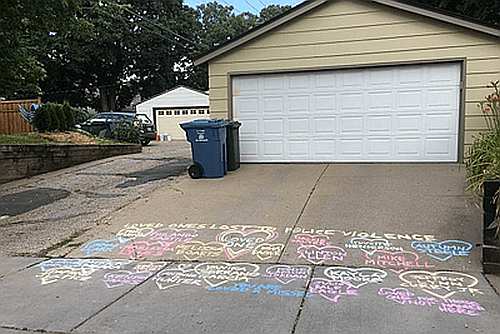 Her stepson Zach Damond, 22 understandably has an emotional point of view on what happened:
"I'm so done with all this violence, it's so much bullshit.

"America sucks, these cops need to be trained differently and I need to move out of here."
It is a view shared by many Australians, including Prime Minister Malcolm Turnbull who gave an interview Wednesday to Australia's "Today" show, shortly before the release of details from the Bureau of Criminal Apprehension's preliminary investigation and who voiced the outrage of many Australians:
"How can a woman out in the street in her pajamas seeking assistance from police be shot like that? It is a shocking killing."
The Australian outrage is driven by the extremeness of the police response to a 911 call, and most of by all how common it is. As the NYT points out in a cover story Ms. Damond was one of more than 500 people shot and killed by the police in the United States this year; in fact she was one of the 547 killed to this day. Of course Australia and The Netherlands have much smaller populations than the US ( about 23 million, 17 million and 326 million respectively), but even so the difference in numbers of people killed by police is shocking.
In Australia 105 people were recorded killed by police action from 1989 – 2011, an average of a little less than 5 people per year over 22 year period. And these figures are to be trusted because reporting all incidents is obligatory, unlike the US where even fatal incidents need not be reported to a central authority.
Dutch police officers had to use their firearm 158 times last year. These included 70 warning shots and 61 cases of 'serious fire', including shots that struck. Those that struck weren't necessarily on people, some were for instance fired to keep an aggressive dog from charging or put a hurt runaway cow out of its misery. In all, only 33 shooting incidents in which police officers were involved were investigated, a standard procedure into the use of service weapons when injuries or deaths are reported. Over the last 10 years Dutch police officers were responsible for an average of 3 deaths every year.
Australian media may be right when they headline "This wouldn't have happened here", a departure from their usual coverage of America's frequent mass shootings which is often framed in cynicism and where "another day, another shooting in America" is a common refrain on newscasts.
Like their American colleagues Australian police officers have been given pepper spray and Tasers to help them resolve possible dangerous situations; the Dutch officers have started using Tazers in a trial this year. But the main difference between the approaches of the police forces in the different countries lies in the training polices officers get. Most American officers now receive training in assessing threats and de-escalate potentially violent situations, but the focus still lies on expecting the worst, on self-preservation and on staying "on top" or "ahead", and that most often means using force, a lot of force. In a country where there are more guns than people, and where admittedly officers' deepest fear is being shot, that usually also means responding with guns.
In Australia – and in the EU, I believe – police forces have a different approach:
"Here in Australia, we wouldn't do as much officer survival training. We would have an equal amount of focus on sociology, psychology and awareness of human behavior." (Vince Hurley, criminologist at Macquarie University in Sydney)
Given the very low number of people killed there, this is an approach that seems to work in both Australia and Holland. But to be fair, neither of these countries has its police officers working every day in fear of their lives because of the great love of guns deeply embedded within America's culture. Holding "the right to bear arms" so dear to their hearts, American police officers and citizens are both caught up in a suffocating embrace, spiraling down to the bottom together. No matter how much psychological awareness training these officers get, if they're scared out of their wits going to a call, they'll shoot first and assess later, as Justine Damond had to learn in such a terrible way.