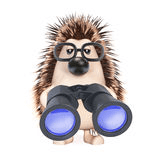 ANOTHER VIEW ON GUN CONTROL
The Las Vegas shooting this week has given rise to many discussions on gun control (again), mainly on the left side of the field, while the right side either pushes for more guns for self-defense or maintains that it is too early to talk about it and without respect for those who were killed or wounded and their families and friends (again). This isn't the first shooting that led me to write an 'As Seen From Afar' about gun control, and by now there's little left to add. All arguments have been brought to the table and have been rehashed over and over, but nothing changes. Only the number of victims increases with each mayor shooting, something I personally think was the main motivation of Stephen Paddock: to go down in history as the man who single-handedly shot and killed or wounded the most people.
Having addressed the subject in at least two earlier articles, I thought it might be interesting to show how opinion in another country is increasingly influenced by recent American events and especially by its current politics. The following article is my translation of a column in my Dutch newspaper NRC Handelsblad, by Frits Abrahams who writes a daily column about his observations in everyday Dutch life. Sometimes these columns are funny, now and again they are very serious, every now and then about politics, occasionally about sports, always with a keen eye for the human element and lately more often about America. Like many of us in The Netherlands, Frits can't make heads or tails of America's thing with guns:
Again the irony of it all. Three days before the slaughter in Las Vegas by a deranged shooter, our valued country singer Douwe Bob appeared in the peaceful 'Ilse's Veranda', a  television program by Dutch country singer Ilse de Lange. Douwe [had made an item because] he was fond of outlaws and the weapons that went with it.

A resident of Nashville was heard to say that in cities of this size every week someone was shot and killed, and that he himself kept at least twenty weapons at home. Wasn't it time to have a ban on that? 'Not really,' he smiled, 'the weapon is not the perpetrator'.

After that Douwe visited Charlie Haffner, the owner of America's oldest shooting range. Don't you  want to shoot, Douwe? Yes, please! He shot at a shooting disc on which a bear was drawn. 'Right between the eyes!' whooped Douwe. 'Everyone can appreciate a good Winchester,' Charlie said as if he was talking about an exquisite type of wine.

Douwe had to admit that 'it's also double, you know'. How? 'I know what weapons do, Charlie is a fantastic guy, but on the other hand he's a redneck, he just went crazy.' Rednecks once were hardworking, rebellious white laborers in rural areas, but today they are mostly associated with macho behavior, racism and violence. Whether they all are going crazy, I do not know, but at the very least they love to show how tough they are. They are mostly men, as well as most of the mass shooters. They also love country music very much, just like me.

Stephen Paddock, the mass murderer in Las Vegas, does not have the background of an authentic redneck, as he apparently has become rich in real estate. But he loved weapons and country music; again it's ironic: he was a country fan who killed other country fans. And Paddock, like Douwe Bob's trigger-happy Charlie, must have gone crazy. A whole lot crazier even.

But the strangest form of irony to me is that America has become so scared of violence that it actually evokes this kind of violence. 'This is the price we pay for freedom,' said Billy O'Reilly, the ultra-right ex-anchorman of Fox News. 'The Second Amendment clearly states that Americans have the right to protect themselves. Including crazy people.'

So to protect himself, O'Reilly hands out weapons to madmen, who can then shoot him out of their hotel room when he dances a little to Johnny Cash's music. Now who has been going crazy here exactly?

I no longer can wrap my head around it and that's why I understand the consternation of the comic US talk show hosts, who realized that they should suspend their irony for a while. 'You want to be a change-oriented president and do everything different in Washington?', Stephen Colbert called out to Trump. 'Prove it! Do it! I mean it! You want to make America great again? Do what the last two presidents were unable to do. Come up with judicious weapons legislation, the vast majority of the American people want it too.

'To do nothing is cowardice,' said Colbert, 'to do something requires courage.' In fact, Colbert and his colleagues are asking for moral leadership here. If comics do that, there really has to be something going on.
This article was published in NRC Handelsblad on Wednesday, October 4, 2017, page 20
Cross-posted at C2NN here