Back in the day when Democrats could actually run as Democrats, we never had to ask questions like the ones we are looking at today:  How can we get Democrats elected to offices since a Teflon President has apparently passed on that mantle (now usually referred to as IOKIYAR) to an entire guilty party, for whom people CONTINUE TO VOTE?
While the whole country has been focusing on the special election for Georgia's Sixth, it has kind of gone under the radar that South Carolina's Fifth also has an election today, for the same reason – the previous Rep, Mike Mulvaney, accepted a position with the Trump Administration.  Here, Archie Parnell (D) is hoping to take it away from Ralph Norman (R).  So I think I should address him while he is still a candidate.  I've cut (and I do mean cut, including whole planks) information on his biography and issues from his website.
A South Carolina native, Archie graduated from Sumter High School and earned bachelor and law degrees from the University of South Carolina. He worked as a tax attorney for the U.S. Department of Justice and for the House Ways & Means Committee under Democratic leadership.  Archie then accumulated business and international experience while working for some of the biggest American companies.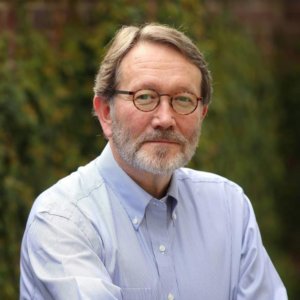 1.  Taxes and Big Corporations
Archie will use his decades of experience and detailed knowledge of the tax code to make big corporations pay their fair share. He knows how to close the loopholes that allow big companies to stash trillions of dollars overseas, and will use that revenue to strengthen our infrastructure and create jobs here at home.
2.  Education
As a product of South Carolina public schools, Archie knows the life-changing power of teachers. This Congressional district is home to 95 Title I schools – schools that are a majority low-income and are recipients of Federal funds. Archie will stand up for all South Carolina public schools, and will fight to keep the US Department of Education funded and in existence. Our schools must give every child in every zip code the opportunity to succeed and fulfill their potential.
3.  Jobs and Infrastructure
While much of the economy has improved since the crash of 2008, real wages have not gone up for many working Americans in over three decades…. Archie believes that infrastructure enables small businesses to grow locally and attracts larger businesses to move here from elsewhere in the US and abroad. Archie knows that expanding and modernizing broadband infrastructure and cell coverage will create more economic opportunities for South Carolina as well.
4.  Healthcare and Medicare
Archie will stand up for families and defend healthcare and Medicare from Washington's attempts to weaken them. Archie believes that if you have paid into Social Security and Medicare, you have earned it — it should never be taken away from you. He opposed the Republican bill to replace the Affordable Care Act, which would have raised premiums on older Americans and weakened Medicare, and has called on all candidates in the race to do the same.
6.  Veterans and Military Families
Archie grew up in a military family. After his father grew up in an orphanage, he entered the Army and, later, the Army Air Corps and the United States Air Force. Like many others, his father's military service offered a stepping-stone to a better life for Archie's family.
South Carolina is full of active duty personnel, reserve forces, members of the National Guard, and veterans of all ages. Those brave men and women have earned access to not only to world quality healthcare, but also to educational and professional opportunities that will allow them to be successful after their service. The Department of Veterans Affairs not only owes top quality care to veterans of World War II, Korea, and Vietnam, but long-term preventative care and wellness to younger veterans of more recent conflicts. Archie believes that no one who sacrificed blood for their country should ever have to worry about the quality of their healthcare.
8.  Energy and the Environment
South Carolina has been at the forefront of renewable energy for more than a century. The power of the Catawba and Broad Rivers has been harnessed for hydroelectric power since 1904, providing clean energy to thousands of customers. Nuclear power plants in York and Fairfield Counties employ thousands of people and provide electricity to millions of homes. Archie supports the expansion of these renewable resources as we continue to decrease our dependency on fossil fuels that damage our water and air. He opposes the dismantling of Federal environmental regulations that allow corporate polluters to get away with poisoning our community's drinking water, soil, and air. He believes that it is possible for industry to thrive without abusing our air and water, and he looks forward to giving the EPA back the enforcement capabilities that keep South Carolina workers and families safe.
9.  Equality and Opportunity
Our nation is built on the idea that all people are created equal and our Constitution guarantees equal protection under the law. We are bound by these legal principles, but more than that, we are bound by a shared hope and vision for our country and our children.
Our fellow citizens fought and died for their right to cast a ballot, but many also sacrificed in their righteous pursuit of all kinds of equality. Women fought for the right to vote and the right to work; Archie will push to ensure that equal work receives equal pay, and he will fight for an expansion of medical leave laws that allow families to feel secure, whether they suffer from an illness or are blessed with a child. He supports the protection of civil and marriage rights for all Americans, and rejects prejudice of every description.
OK, I am not so sure hydroelectric (and certainly not nuclear) power quite make it to sustainable energy.  But, as TomCat said of Jon Ossoff, Archie "has tailored [his] agenda to the needs of his own constituents."  And I guarantee he will be better for both South Carolina and for the country than Ralph Norman.
Cross posted to Care2 at http://www.care2.com/news/member/101612212/4058654