I have a very busy day.  Wendy will be here shortly, and we have lots to do, while meditating upon the holy Ellipsoid Orb!  When she arrives, I'll break and finish when she leaves.
Wendy just left. We finished everything and I fed her pizza for lunch.
Jig Zone Puzzle:
Today's took me 3:52 (average 6:42).  To do it, click here.  How did you do?
Short Takes:
From AM Joy: FBI, law enforcement: Overlooking violent white supremacists?
The FBI says that 'black identity extremists' threaten police, but many believe authorities are ignoring the documented violence of white supremacists. Joy Reid and her panel discuss.
I think police have little interest in white supremacist gang violence for two reasons. Police depend on the Republican Reich, who white supremacists represent, for military toys with which to kill Blacks.  Second, police arresting such gang members would stand a high chance of arresting brother officers. RESIST!!
From Daily Kos: When eleven-year-old Cub Scout Ames Mayfield learned that his den was holding an event where cub scouts would be encouraged to ask questions of Colorado state senator Vicki Marble, R-Fort Collins, he spent days doing research on her views and the issues.  He came prepared with two questions, one on gun control and one on comments she'd made at 2013 legislative hearing on poverty and mortality rates among African-Americans.
A few days after the event, where he did, indeed, ask his questions, he got the news that a den leader felt the questions were too pointed and had kicked him out of the troop.
His mother says that the only thing she told him to do was to be respectful and preface any question with "with all due respect."
This perfectly illustrates the Republican position on the First Amendment. RESIST!!
From NY Times: In signing a recent executive order, President Trump promised that millions of Americans could soon obtain "great, great health care" through inexpensive plans that offer consumers options they had been denied under the Affordable Care Act.
But these health plans, created for small businesses, have a darker side: They have a long history of fraud and abuse that have left employers and employees with hundreds of millions of dollars in unpaid medical bills.
The problems are described in dozens of court cases and enforcement actions taken over more than a decade by federal and state officials who regulate the type of plans Mr. Trump is encouraging, known as association health plans.
In many cases, the Labor Department said, it has targeted "unscrupulous promoters who sell the promise of inexpensive health benefit insurance, but default on their obligations." In several cases, it has found that people managing these health plans diverted premiums to their personal use.
To anyone stupid enough to buy such a plan: Welcome to RepubliCare. RESIST!!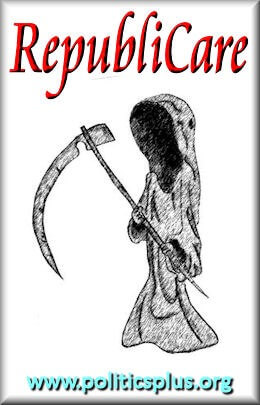 Cartoon: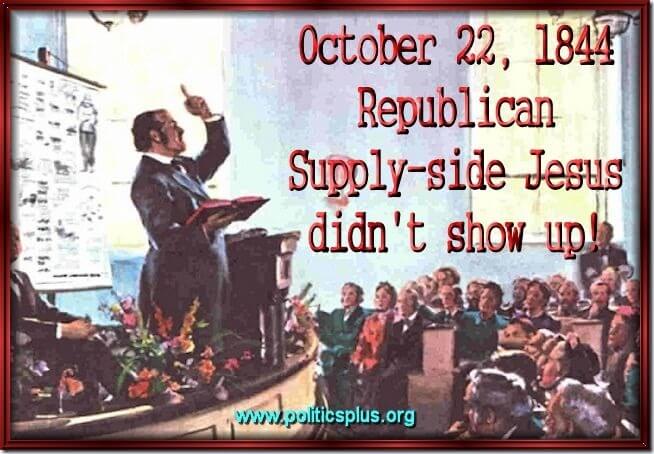 The next 'great' prophet after Miller in this movement was David Koresh.