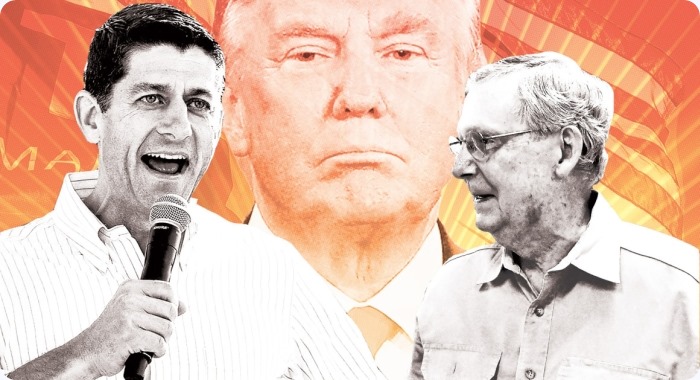 As Fuhrer Drumpfenfarten continues to demonstrate that every day, he is more insane, more greedy, more hateful, more incompetent and more dangerous than he was the day before, we become more and more frustrated that the Republican infestation of government prevents Democrats from ousting him.  We often ask, "Why don't Republicans do something?"  I think we all have a pretty good idea, but the following article illustrates it superbly.
Republicans In Congress Profit From The Coming Trump Apocalypse
Somebody ought to write a self-help book for Republican politicians called, "How to Profit from the Coming Trump Apocalypse." Although, come to think of it, they're doing pretty well with that already. The newspapers have been filled with stories of Trump's tense relationship with Senate Majority Leader Mitch McConnell. And Trump's escalating war of words with…
From this we see clearly that we do not have a Trump problem.  Trump is a symptom.  The disease is the Republican Party.  That disease must be excised.
RESIST THE REPUBLIAN REICH!!