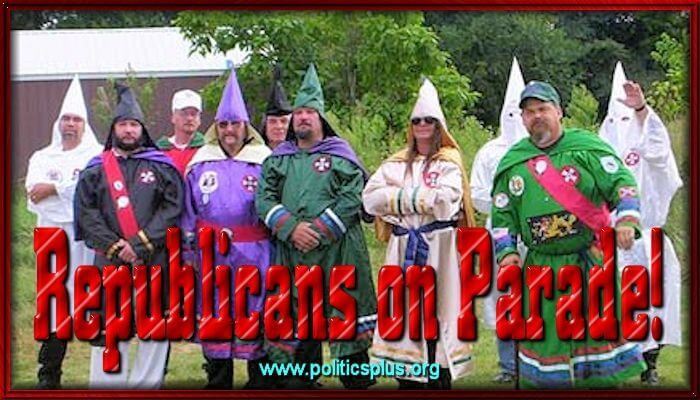 Here is the ninety-fifth article in our Republicans on Parade series, featuring individuals who personify what the Republican Party has become. Today's honoree is Republican Firefighter Tyler Roysdon. He is so honored for his representation of Republican hate and racism.
A volunteer Franklin Township, Ohio, firefighter lost his job after his racist Facebook post came to light.

What made the post especially egregious was that his rant was not just derogatory to black people, but it actually related specifically to his job.

WHIO reports that 20-year-old Tyler Roysdon was suspended without pay Tuesday by Fire Chief Steve Bishop after a Facebook post attributed to him said that if he had to choose between saving a dog or a black man from a burning building that he would save the dog first because "one dog is more important than a million niggers."… [emphasis added]
Inserted from <The Root>
Here is a video source.
Now, this Republican could not have acted more like a Republican, so he clearly deserves his parade.
Hoiwever, if he had said that one handsome, intelligent tuxedo cat was more important than a million Republicans, that would have been completely accurate.


RESIST THE REPUBLICAN REICH!!