It's another busy day with temps in the 80°s and high humidity.  Store to Door delivered groceries, and I just finished putting them away.  In half an hour, I'll break for lunch.  Boo Hoo!  I intended to have dawg, but that Sasquatch took it.  I have a haircut scheduled at Noon.  Then I finish writing, do some paperwork, and take a nap.  Finally, Wendy is coming to de-stink the TomCat!
Jig Zone Puzzle:
Today's took me 3:15 (average 4:40).  To do it, click here.  How did you do?
Short Takes:
From YouTube (GQ Channel): More Moral Than Trump: The Red Wings and the Torch Maker | The Resistance with Keith Olbermann
The explanation is obvious. Unlike Trump, neither the Red Wings nor Tiki are Nazis. RESIST!!
From YouTube (RWW Channel): RWW News: Michele Bachmann Is Now Skyline's Pastor To The United Nations
Barf Bag Alert!!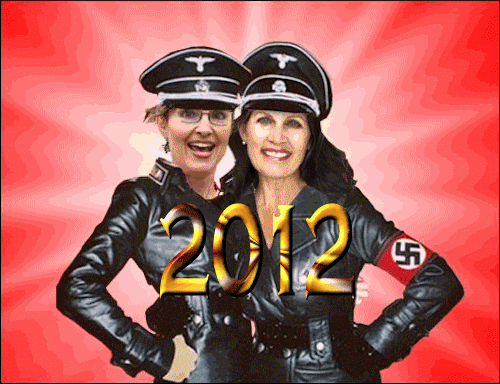 Is Batshit just like a bad penny, as evidenced by my 2012 April Fools graphic, or what?  RESIST!!
From The New Yorker: Millions of Americans would gladly work for Robert Mueller for free if that would help speed things up, a new poll finds.
According to the survey, a substantial number of Americans would leave their jobs, their homes, and even their families to join the special counsel's team if doing so would help bring this nightmare to a swifter conclusion.
A spokesperson for the special counsel confirmed that his office has been receiving thousands of résumés a day from Americans begging to do anything to help Mueller "move things along."
Dang Andy! Where do I sign up? RESIST!!
Cartoon: