Here are the results of our "Ice Cream" poll.  Politics Plus Polls are not scientific, because those who respond are not balanced according to demographic categories.   Therefore, we do not accurately reflect the makeup of the US population.  Nevertheless, our polls are usually factually accurate, and more often than not, they reflect thinking of the majority of those who actually do think.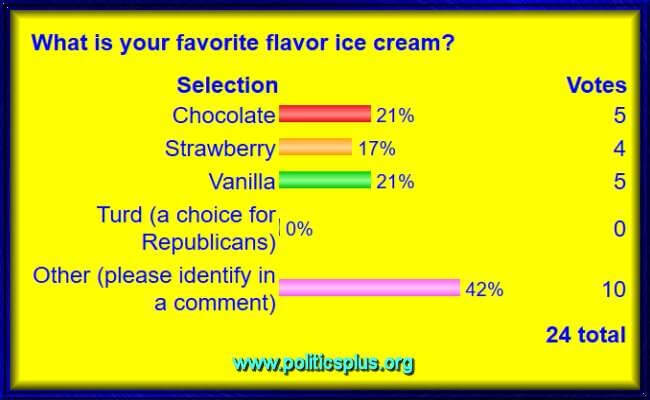 Since our polling site no longer enables us to copy and paste your poll comments, you may read them here.
What can I say?  I'm the only one that chose Ben & Jerry Cherry Garcia.  I'm sorry, but all you folks made the wrong choice.

The new poll is up, so don't forget to vote.  The consequences may be eternal.
RESIST!!