Last night the pain in my side kept me up most of the night.  This is my only article today, and I won't be distributing links on Care2.  Please3 expect no more tomorrow.
Jig Zone Puzzle:
Today's took me 2:48 (average 4:10).  To do it, click here.  How did you do?
Short Takes:
From Daily Kos Elections: Daily Kos Elections' 2016 presidential results for congressional and legislative districts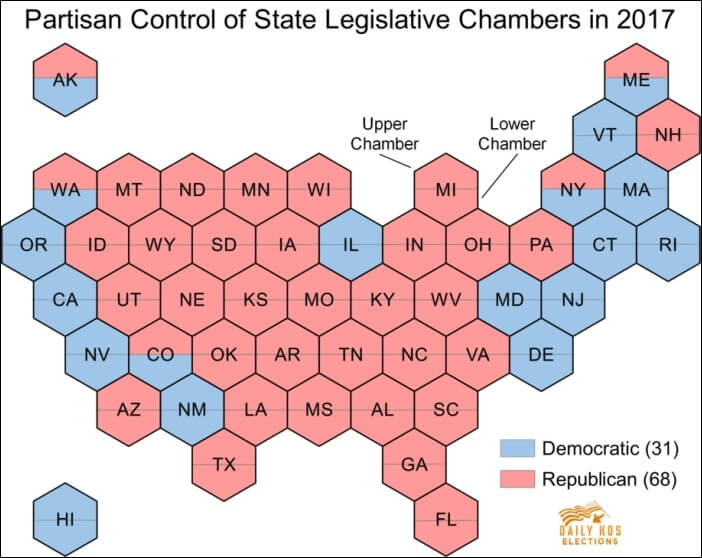 Therein lies the problems we've had long term and what we must correct. RESIST!!
From The New Yorker: In a major foreign-policy coup for the Trump Administration, North Korea offered to unconditionally abandon its nuclear program on Monday, after Mike Pence spent several minutes angrily squinting at the nation from just across the border.
Warning North Korea that the United States had jettisoned its policy of "strategic patience" and that "all options were on the table," Pence fixed his steely glare on the isolated Communist nation and began furiously staring it down.
After Pence spent between five and six minutes demonstrating U.S. resolve by squinting indignantly, the government in Pyongyang released a statement indicating that North Korea's nuclear ambitions were a thing of the past.
Dang Andy! Fat chance! RESIST!!
From YouTube (GQ Channel): Is There an Actual Tape of Trump's Russia Collusion? | The Resistance with Keith Olbermann
LORD! Let it be so and fully exposed.  RESIST!!
Cartoon: