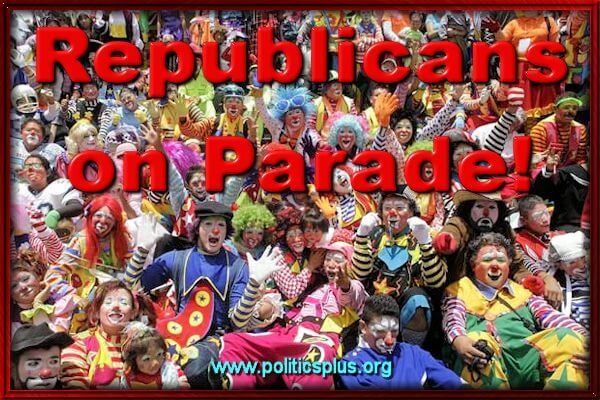 Here is the fifty-fourth article in our Republicans on Parade series, featuring individuals who personify what the Republican Party has become. Today's honoree is Maricopa County Sheriff, Joe Arpaio. He is so honored for suggesting that the US invade another sovereign nation.
It took long enough for Sheriff Joe to weigh in on the border issues, didn't it? But when he did, he did it with the usual hefty dose of stupid.

We begin with the obvious: Sheriff Joe is very, very angry with Mexico because Mexico is not very happy [Faux Noise delinked] about Governor Dick Perry sending National Guardsmen to the border. Mexico's objection is a fair one. They believe militarizing the border is not the answer to a humanitarian crisis.

But Sheriff Joe? Oh, he's so angry about it he could spit nails. Really angry. So angry, in fact, that he thinks the Border Patrol should rush right over the border and just take over — bilaterally, of course…
Inserted from <Crooks and Liars>
Barf Bag Alert!
Crazy Joe would have us invade Mexico to stop what he considers to be the Obama conspiracy at the root of the border crisis. TEAbuggery  doesn't get much more Republican that that!!