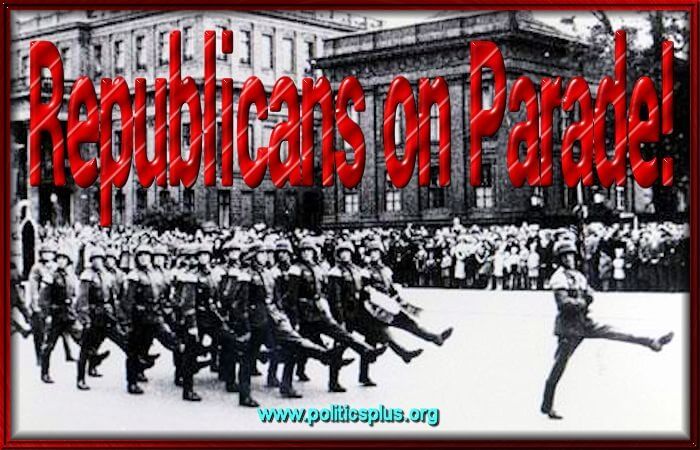 Here is the fifty-third article in our Republicans on Parade series, featuring individuals who personify what the Republican Party has become. Today's honoree is Faux Noise Propagandist Jeanine Pirro. She is so honored for sheer hatefulness with which she praises war criminals GOP Pootie and Butcher Ben, while spewing lies about the President of the US.
This has to be one of the most disrespectful, dishonest, insane rants I've seen since, well, the last time Fox's Jeanine Pirro went off the rails. Does anyone remember the day when talking about the President of the United States with even one hundredth the amount of the sheer vitriol used here would have the wingnuts screaming that you're a traitor, don't love your country and are basically guilty of treason?

Now apparently it's considered patriotic to tell him to put on "big boy pants," heap praise on the likes of Vladimir Putin and to continually call the president "weak," "feckless" and "dithering" because he doesn't live up to your fantasy of St. Ronnie Reagan that only exists in the minds of wingnuts and the hosts over at Faux "news."…
Inserted from <Crooks and Liars>
Triple Barf Bag Alert!!
I never thought I would encounter a thing could make Rush Limbarf seem simpatico by comparison. To call it a woman could get me trampled by a raging female mob. To call it human could get me shunned by all who share that designation. I'll just have to call it Republican, and hope that it never escapes from the Republican Reichsministry of Propaganda, Faux Noise.