I'm writing for tomorrow and am feeling sufficiently improved to have spent around seven hours doing research for it, which I hope reflects in the quality of today's articles.  Day 60.
Jig Zone Puzzle:
Today's took me 2:51 (average 4:45).  To do it, click here.  How did you do?
Short Takes:
From Upworthy: We have got to stop calling activities and mannerisms "boy things" or "girl things." Can I get a witness?!
Also: Wow, private school … way to fear a child who may be on the gender spectrum.
By the time I was in 1st grade, I didn't understand exactly what a "queer" was, but I knew they must be awful, because nobody wanted to be called one. I also quickly learn that not joining in the abuse was a sure-fire way to be on the receiving end of it.  It took me decades to overcome the bigotry taught me and to accept and love LGBT people. Watching how Republican Supply-side pseudo-Christians tried to program this child reminded me of those days and to regret the hateful way I acted to children like this one.
From Daily Kos: Last night [Mon], Jon Stewart blasted those Iraq War cheerleaders who got it so, so wrong.
It's amazing how he can be so funny and so accurate at the same time. Those of you, for whom the video is blocked, can click through and read the transcript in the article.
From TPM: The news that U.S. Special Forces captured a Libyan militant accused of leading the attack on the American consulate in Benghazi in 2012 was clearly meant to distract from the real scandal at hand, whatever that is.
Almost immediately following the reports that Ahmed Abu Khattala was in U.S. custody, conservatives furthered their distraction meme, questioning the motives and timing behind Khattala's capture.
Fox News' Kennedy suggested that the the news was timed to boost Hillary Clinton's book tour and distract from her role in the administration's response to the Benghazi attack…
…Fox News' "Happening Now" host Jon Scott also questioned the timing of Khattala's capture, criticizing the administration for taking so long to bring a suspect who was "out sitting in sidewalk cafes meeting with reporters."
Former Rep. Allen West (R-FL) charged that the Benghazi news, typically the scandal everything else is meant to distract from, was planned to distract from Obama's other scandals…
If Barack Obama finds that corn is an ingredient of his corn flakes, Republicans will proclaim, and Faux Noise will broadcast that it's a socialist Kenyan conspiracy designed to undermine their rahts and freedumbs.
Cartoon: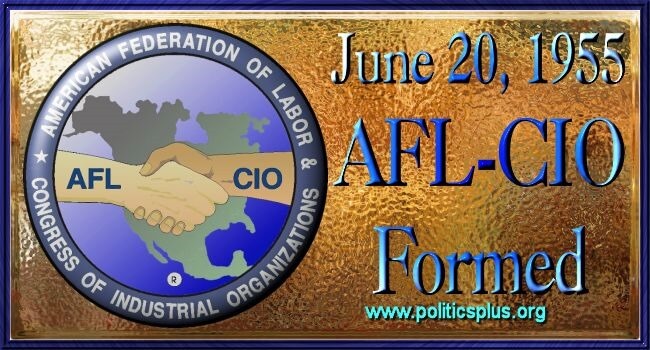 Kudos to the Unions!!  We owe them!