I'm writing for tomorrow and still feeling quite tired.  The Grand Floral Parade is about to start, and if I can get a few good snapshots through the window, I'll make an article from them.  I've been so busy that it will take a couple days of research, before I'm fully up to date on happenings.  Day 48.
Jig Zone Puzzle:
Today's took me 3:20 (average 5:14).  To do it, click here.  How did you do?
Me:
This pic was taken during my prison volunteer trip.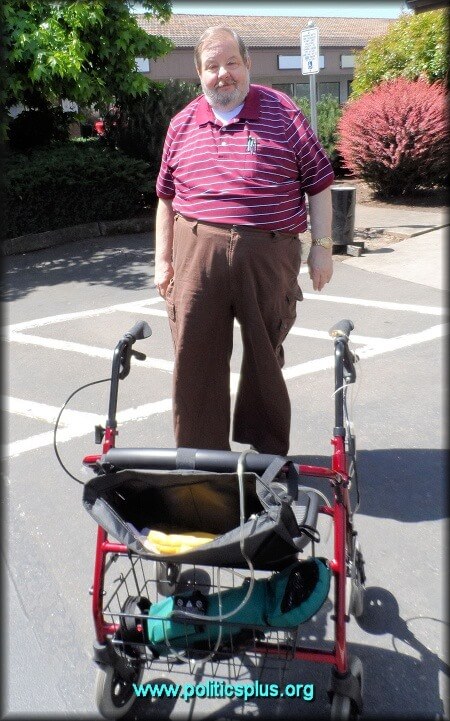 Short Takes:
From Upworthy: This is a fascinating video, I have to admit. Pay special attention to how people react to the speaker.
This also explains how the 1% markets Republican candidates to sheeple.
From Daily Kos: The name is Gavin McInnes, and Fox gets credit for continuing to know under which rocks such people can be found.
Barf Bag Alert!!
I only hope that an advanced alien culture is not learning about humanity by watching the Republican Reichsministry of Propaganda, Faux Noise. If they are, we are soooo screwed.
From Common Dreams: Independent scientists who have reviewed a water analysis conducted by state authorities of a Texas resident's drinking well say the chemical signatures found in the water may provide "the nation's first conclusive link" between fracking operations and aquifer contamination.
Though a state investigation—conducted by the Texas Railroad Commission in response to an official complaint filed by landowner and Parker County resident Steve Lipsky—said it found the chemical analysis of the water inconclusive, experts shown the results say the commission was simply wrong. "And not just by a little," reports local ABC-affiliate WFAA News who shared the results with several scientists, "but by a lot."
The Texas Railroad Commission, which is responsible for oversight in such matters, found the results inconclusive, because they represent the polluters. This is what they call "inconclusive".
Cartoon: